Posted on Monday, Dec 20, 2021 by Air1 Staff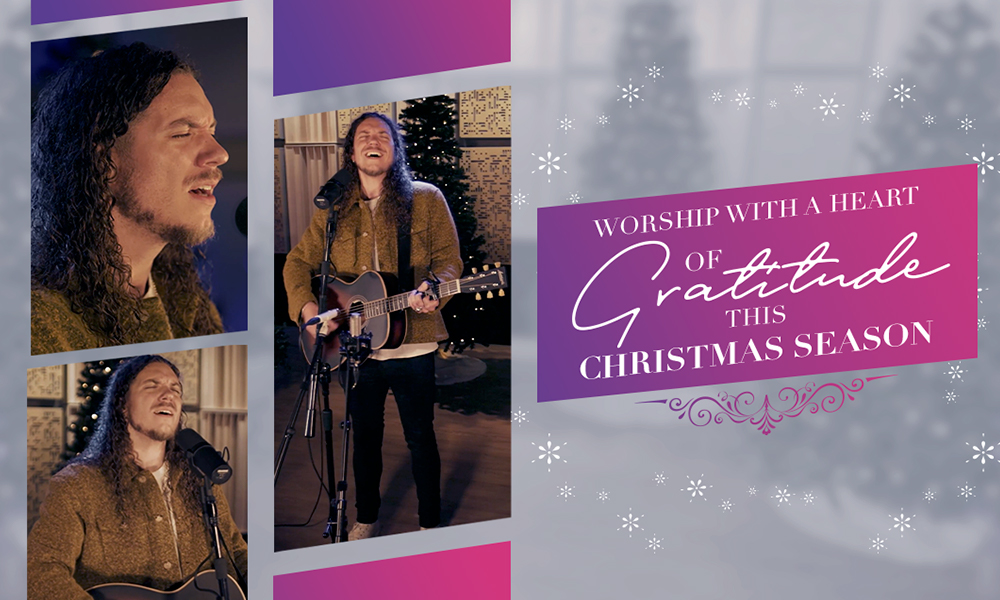 @Brandon Lake recently joined us in the Air1 studio for an exclusive Christmas performance, including his number one chart-topping song "Gratitude," accompanied by "Jesus We Love You," and rounding the medley off with a holiday favorite, "O Come Let Us Adore Him."
WATCH NOW: "Christmas Medley" (Exclusive Music Video)
Lake delivers a raw yet humble acoustic production capturing the passion and praise he shares with out Lord and savior Jesus Christ.
"So I throw up my hands
And praise You again and again
'Cause all that I have is a hallelujah, hallelujah
And I know it's not much
But I've nothing else fit for a king
Except for a heart singing hallelujah Hallelujah"
Before performing the medley, Lake shared some words of wisdom to share with you all before performing the medley and shared the he hopes to "encourage together to lavish back on the Lord and say thank you and lift up a heart of gratitude."
Lake recently performed in The Chosen series with a gut clenching, sad cry but lyrical power that will blow you away in this rendition of his song "Gratitude." The scene almost demands worship as you may find yourself throwing your hands up and praising Him again and again.
WATCH NOW: "Gratitude" (Chosen Performance)
RELATED CONTENT: The Modernized Christmas Classics of "Christmas with the Chosen: The Messengers"