Posted on Sunday, Oct 03, 2021 by Elevation Worship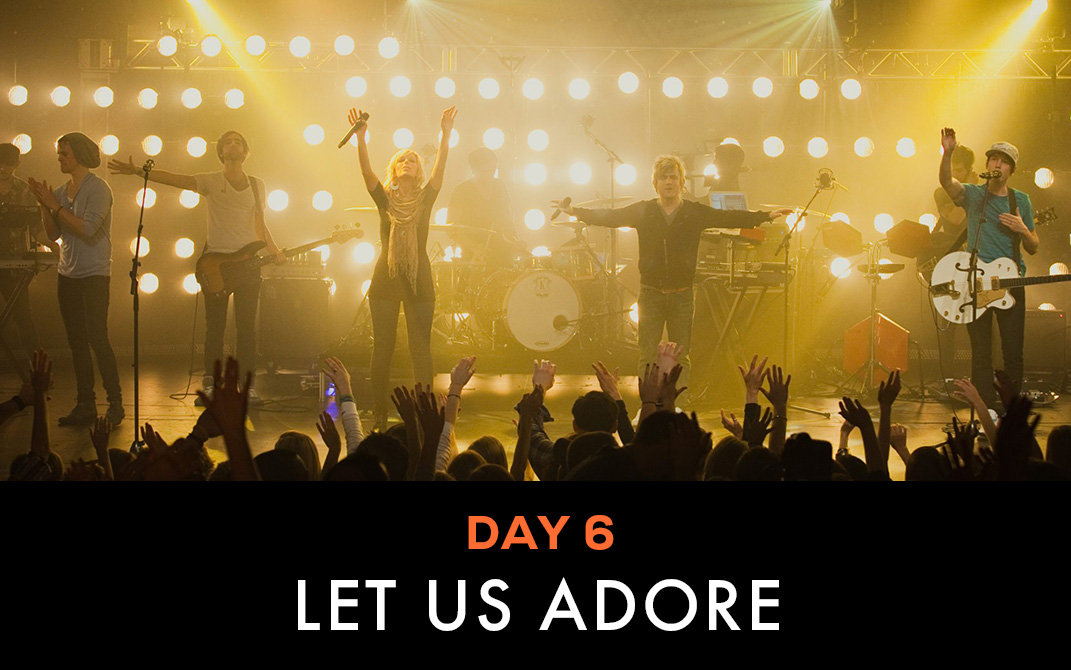 DAY SIX || LET US ADORE
O come all ye faithful
bow before our Savior.
Come let us adore
The One who came for us.
"The faithful" isn't meant for those who have it together, those who are already close to God.
The faithful are those of us who know they have no right to stand before God, but believe by faith that Jesus has come to save us from our sin.
For the unclean, the unholy
For the broken, the unworthy you came
Jesus, you came
Though "Let Us Adore" was written from a traditional Christmas worship song, its meaning carries significance throughout the year. We celebrate the Christmas season once a year because Jesus came as a baby to earth just once. But we come to adore Him every day because He came to save us once and for all.
LISTEN NOW: Let Us Adore (LIVE)
Therefore, we can glorify Him and enjoy Him for what He's done for us, regardless of the season.
Come, let us worship and bow down.
Let us kneel before the Lord our maker. - Psalms 95:6
---
Elevation Worship began in 2006, when pastor and songwriter Steven Furtick was just launching Elevation Church in Charlotte, NC, he and his worship team began writing songs and eventually started releasing albums to the general public. His vision was to create a strong, unifying worship culture that made a place for people to connect with God.
Article reposted with permission from Essential Records