Posted on Sunday, Oct 03, 2021 by Elevation Worship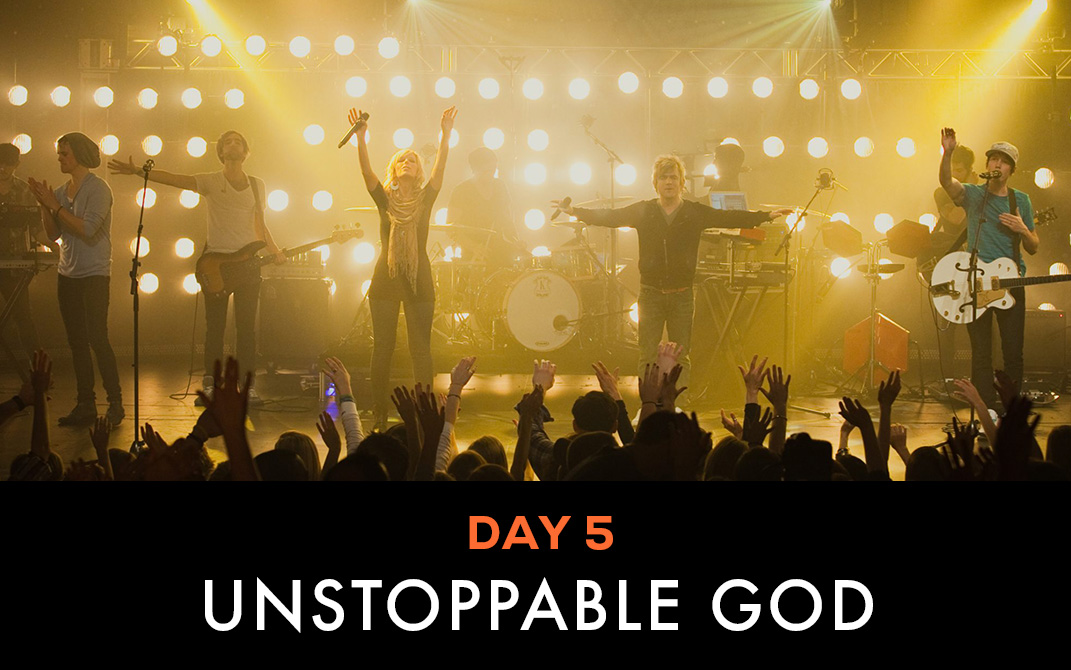 DAY FIVE || UNSTOPPABLE GOD
When we understand that our God is unstoppable, our praise becomes unstoppable as well.
Scripture is filled with awe-inspiring examples of God's strength and stories of God's unending glory. From moving mountains to rolling stones away from a borrowed tomb, there is nothing our God can't do.
"Unstoppable God" is an energetic announcement to the devil that our God can't be stopped:
Nothing shall be impossible
Your Kingdom reigns unstoppable
LISTEN NOW: Unstoppable God (LIVE)
All power on earth and in Heaven have been given to Jesus. That leaves nothing for the Enemy to work with!
He is powerless against the plans and purposes of God. His glory goes on and on, and there's not a moment in time that allows the devil to win.
Try as he may, the devil will never be able to form a weapon that prospers against our unstoppable God.
Jesus looked at them intently and said, "Humanly speaking, it is impossible. But with God everything is possible." - Matthew 19:26
---
Elevation Worship began in 2006, when pastor and songwriter Steven Furtick was just launching Elevation Church in Charlotte, NC, he and his worship team began writing songs and eventually started releasing albums to the general public. His vision was to create a strong, unifying worship culture that made a place for people to connect with God.
Article reposted with permission from Essential Records