Posted on Sunday, Oct 03, 2021 by Elevation Worship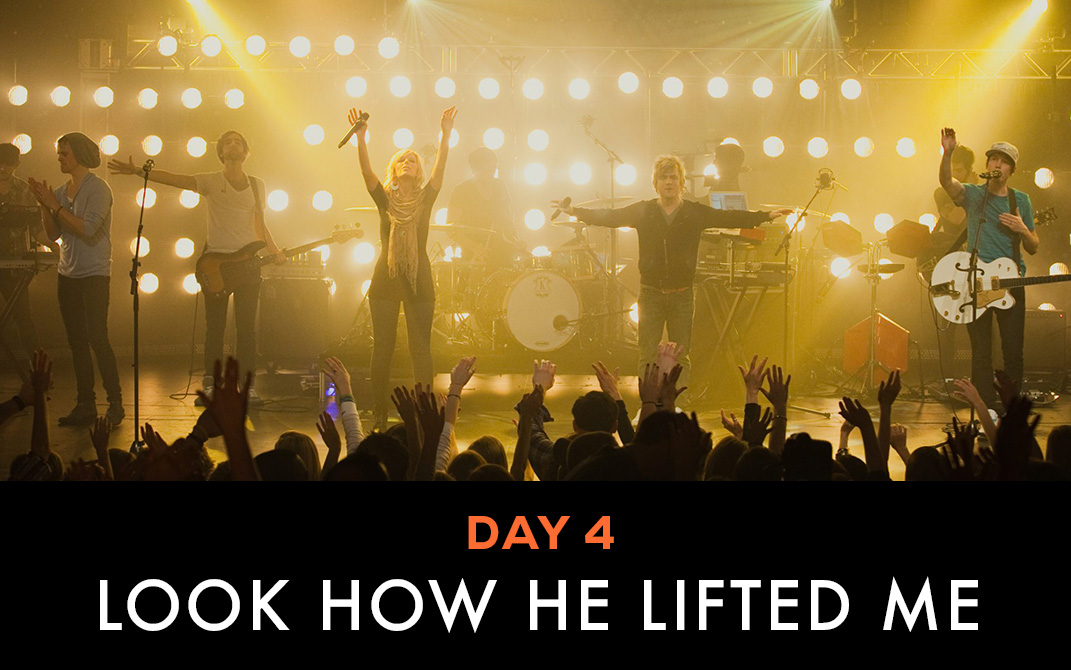 DAY FOUR || LOOK HOW HE LIFTED ME
Our awareness of God's work in our lives directly influences our ability to praise Him.
"Look How He Lifted Me" is an anthem of God's faithfulness to us. Not only does He bring us the good times, but He plucks us out of our darkest moments, sets us on solid ground, and gives us a song to sing of how He did it.
Look how He lifted me
His grace and mercy
Is my testimony.
For every victory
I've got a song to sing
Look how He lifted me!
LISTEN NOW: Look How He Lifted Me (LIVE)
Our praise is our choice. No matter what we go through in life, if we choose to praise God for each and every way He delivers us, His grace and mercy become the story of our lives.
A heart that's full of praise doesn't have to see victory to believe that victory is on the way. It stands firm on the solid rock of God's faithfulness, ready and able to declare that He is good and He will come through. Always.
I waited patiently for the Lord to help me,
and he turned to me and heard my cry.
He lifted me out of the pit of despair,
out of the mud and the mire.
He set my feet on solid ground
and steadied me as I walked along.
He has given me a new song to sing,
a hymn of praise to our God.
Many will see what he has done and be amazed.
They will put their trust in the Lord. - Psalms 40:1-3
---
Elevation Worship began in 2006, when pastor and songwriter Steven Furtick was just launching Elevation Church in Charlotte, NC, he and his worship team began writing songs and eventually started releasing albums to the general public. His vision was to create a strong, unifying worship culture that made a place for people to connect with God.
Article reposted with permission from Essential Records