Posted on Sunday, Jan 23, 2022 by Katie Clinebell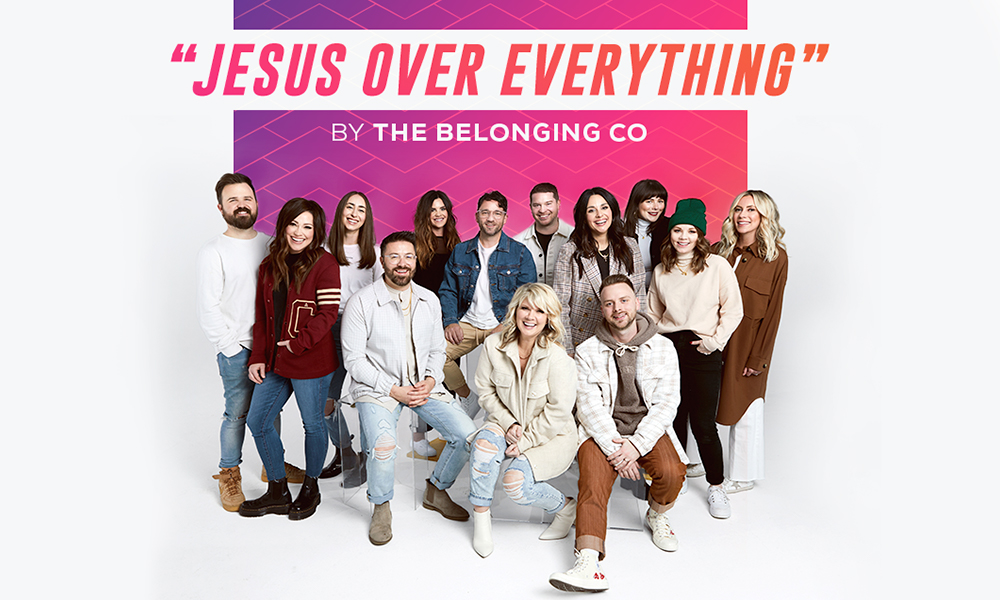 "Jesus over everything
He reigns forevermore
Our song for all eternity
Jesus Christ is Lord"
When we face giants that stand taller than we can ever hope to, we can forget that our God is higher than anything we might face. Our lives bring about monumental challenges and struggles, but in order to face them with confidence, we need to remember the glory and reign of the One who can move any mountain – Jesus. Featuring the vocal talents of Andrew Holt, @The Belonging Co. uses the principle of their song, "Jesus Over Everything" as a constant for their faith in 2022, allowing them to shift their focus off of the circumstances that they face and onto praise for the powerful, perfect name of Jesus Christ as Lord over all. With a rocking drum beat and the use of synth pads to create a harmony that would make the angels proud, "Jesus Over Everything" belts out the majesty of Jesus' name in a generation that needs to be reminded that Jesus is higher than anything in this world.
WATCH NOW: The Belonging Co. "Jesus Over Everything"
The song starts by recounting the truth about Jesus' coming,and His act of salvation through the cross. The Belonging Co. reminds us of the way that Jesus defeated death in a single instant, stripping it of any power it held over His people. This song reminds us that Jesus is above all the things that plague us in this world, like fear, shame, anxiety, stress, and even more painful things like sickness, heartbreak, and loss.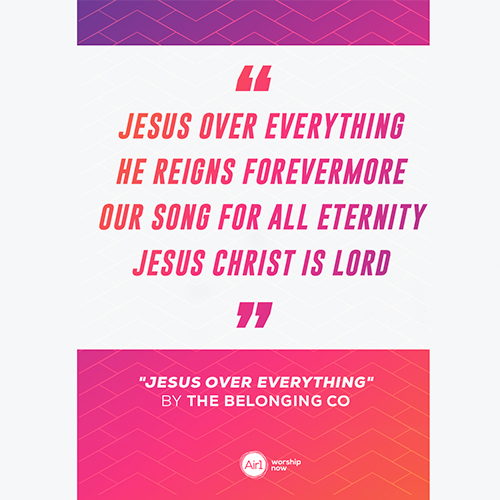 When we are facing a mountain that we need to climb or a valley that we need to venture into, we must remember the supreme authority of Christ's rule, as well as His title as the "Good Shepherd" who will protect and lead His people into better days. Whatever mountains or valleys we might face, we can charge toward them with boldness when we remember that Jesus is higher than any struggle we face, and He will be with us through them all. We can have hope and confidence in our God's power when we place our attention on the way that darkness and death both bow down before the almighty King, Jesus, whose name is above everything else.
"Over death, and all sin
Over hell, over the grave
Darkness bows, and demons flee
At the mention of his name"
"Jesus Over Everything" was released in May 2021 as part of the album, "See The Light (Live)". "Throughout all the growth and change, the heart of our church has remained the same, and that's leading people to an encounter with Jesus that changes everything," says Andrew Holt, one of The Belonging Co.'s leading worship singers and lead vocalist for "Jesus Over Everything".