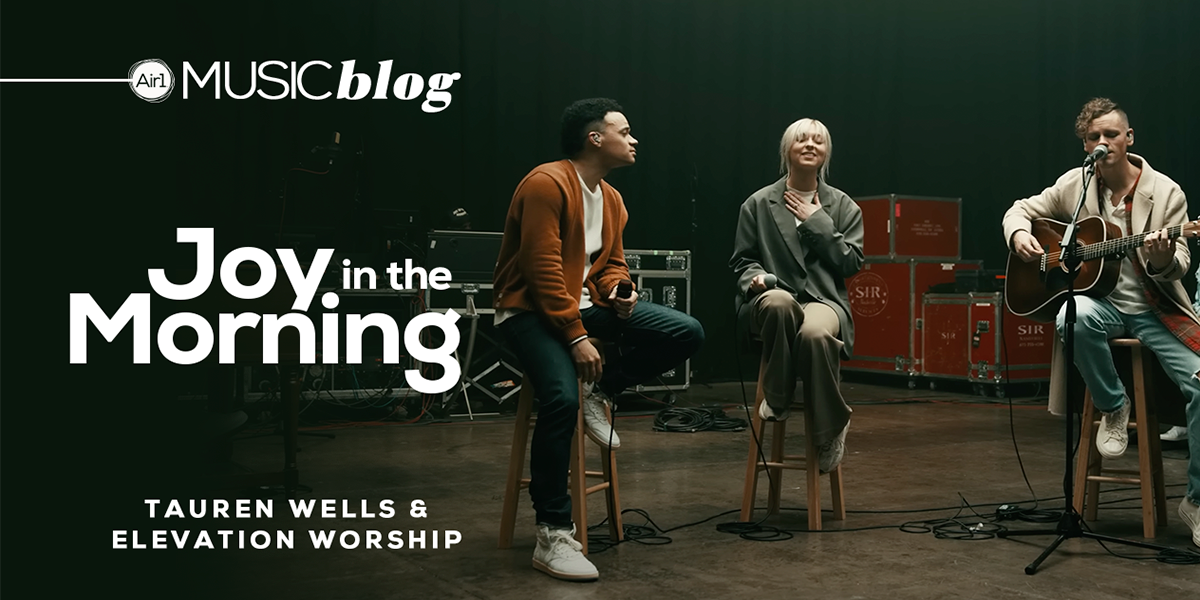 @Tauren Wells has just released a multi-track single, "J.I.T.M." which includes a powerful collaboration with @Elevation Worship. This new collaboration comes in the final days before the launch of Wells' Joy In The Morning Tour.
"J.I.T.M." is an extended version of the title track of Wells' new album, Joy In The Morning. In this soulful and praise-inducing anthem, Wells trades vocals with Elevation Worship's Chris Brown and Tiffany Hudson, and is backed by members of Elevation Worship and Wells' band.
RELATED CONTENT: Tauren Wells Kindles the Fire of Faith in "Joy In The Morning"
This "Worship Version" of "Joy In The Morning" features a slow-building crescendo that takes listeners from worshipping highs, to a soft breakdown featuring beautiful vocal improvisation from Tiffany Hudson.
"There's new mercy every morning, hold on til you see the sun, sing through the night lift up your eyes, joy is on the horizon"
"J.I.T.M." is currently on all streaming platforms but if you get the chance, go watch Wells and Elevation Worship powerfully perform the song together in their official video. The multi-track single also includes the original album version of the song, which has amassed over 14 million combined global streams.
RELATED CONTENT: Tauren Wells Stirs Souls with His "Joy In The Morning" Performance on The Kelly Clarkson Show
"Joy In The Morning" is sitting at No. 16 on the Billboard Christian Airplay chart and has reached over 2.7 million weekly listeners with 46 stations spinning the song. Elevation Worship is currently No. 1 on the Christian Airplay chart with "Same God."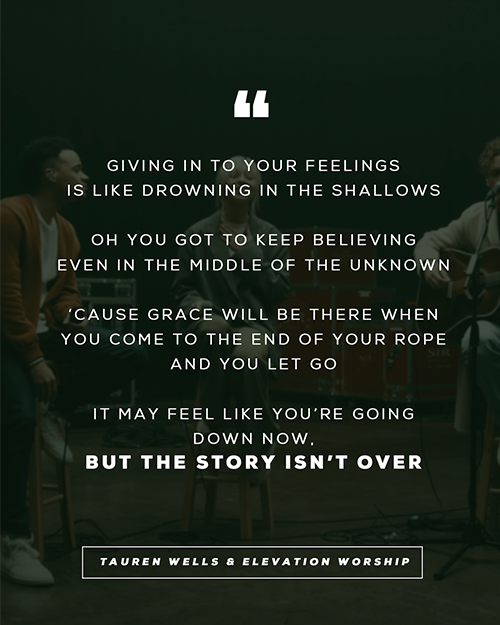 It's exciting to see Tauren Wells and Elevation Worship come together for this powerful collaboration that showcases the love and perfection of God's plan. Be sure to catch Wells on his Joy In The Morning Tour, and keep an ear out for more great music from both Wells and Elevation Worship.