Posted on Friday, Sep 24, 2021 by Lindsay Williams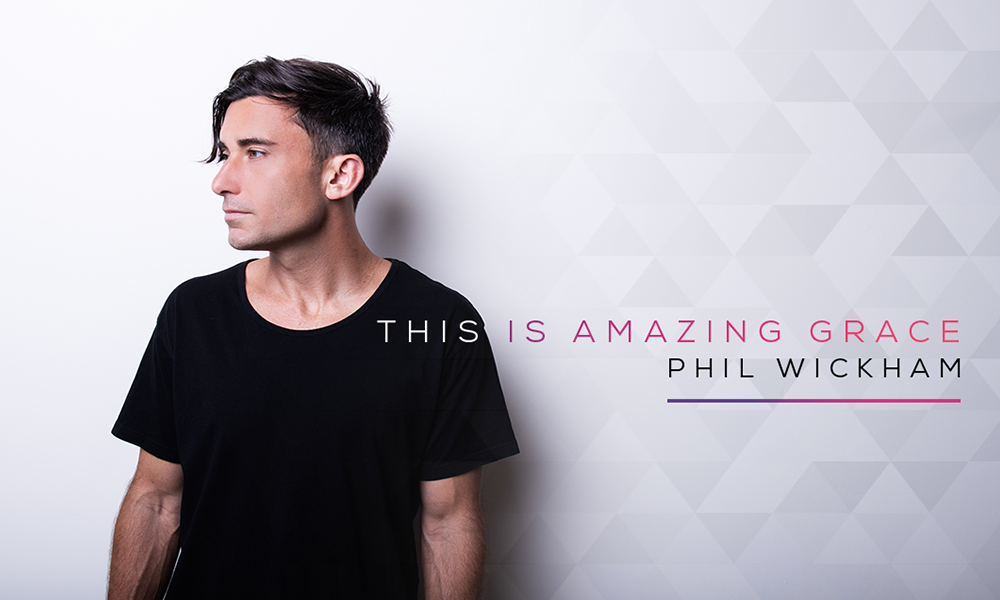 @Phil Wickham jotted down the phrase "There's joy in the house of the Lord" at a time when he didn't feel much joy. He was quarantined at home with his wife and four kids. With no tour dates on the calendar and stay-at-home orders in place in Southern California, he did the only thing he knew to do… He started writing songs, because, perhaps more than anyone, Wickham has witnessed the transformative power of worship.
"So many of these new songs are from a place of, 'Lord, I'm not feeling it right now. I'm frustrated, and so I'm going to sing the opposite of what I feel,'" Wickham shares of this time in which he penned many of the selections found on his new project, Hymn of Heaven. "And so that's how a song like 'House of the Lord' was written."
RELATED CONTENT: "House of the Lord" by Phil Wickham
The album's lead single, "Battle Belongs," was also a sing-it-before-you-see-it kind of track. "You might be in a battle, and it doesn't feel like the battle belongs to God, but you sing these truths in the moments where you're not experiencing them. Hope and faith rises in you, because it's the Spirit of God inside of you," the award-winning songwriter concedes. "You sing the truth of Jesus into the storm even when it's not reality. You're almost preaching to your own soul when you sing."
RELATED CONTENT: "Battle Belongs" by Phil Wickham
Wickham's been preaching to his own soul since he picked up a guitar for the first time at age 12 and started plucking out notes for "Nothing But the Blood of Jesus" and "Come Thou Fount of Every Blessing." As he began leading worship for his church during his teen years, he slowly began to realize the lasting power of lyrics written centuries prior. Today, it's Wickham's songs that will stand the test of time. Over the past 15 years, Wickham has evolved into one of Christian music's foremost worship leaders and a modern hymn writer of our day, penning celebrated anthems like "This Is Amazing Grace" and "Living Hope," which continue to be sung in churches around the globe. It's a fact that continues to amaze the multi-K-LOVE Fan Award nominee.
"The family of God definitely doesn't end with the borders of our country. The family of God stretches all over the world, and it's been blowing my mind lately," confesses Wickham, whose calling was solidified early on while leading worship on international trips to Israel, Russia, Germany, and Hungary.
"You go to Africa, you go to Asia and China and these house churches, and all through Europe, and people are crying out to the exact same Jesus," he continues. "It's crazy how giant His grace is and how incredible a God He is that He knows every single one of these people down to the hairs on their head."
Despite cultural divides, Wickham has found music to be a universal source of comfort and unity. "The reality of the family of God coming together has hit me this year like never before," he shares. "The idea of gathering is a gift to me."
Watch Phil's exclusive acoustic performance of "How Great Thou Art" on Air1.com.
---