Posted on Tuesday, Aug 17, 2021 by Katie Clinebell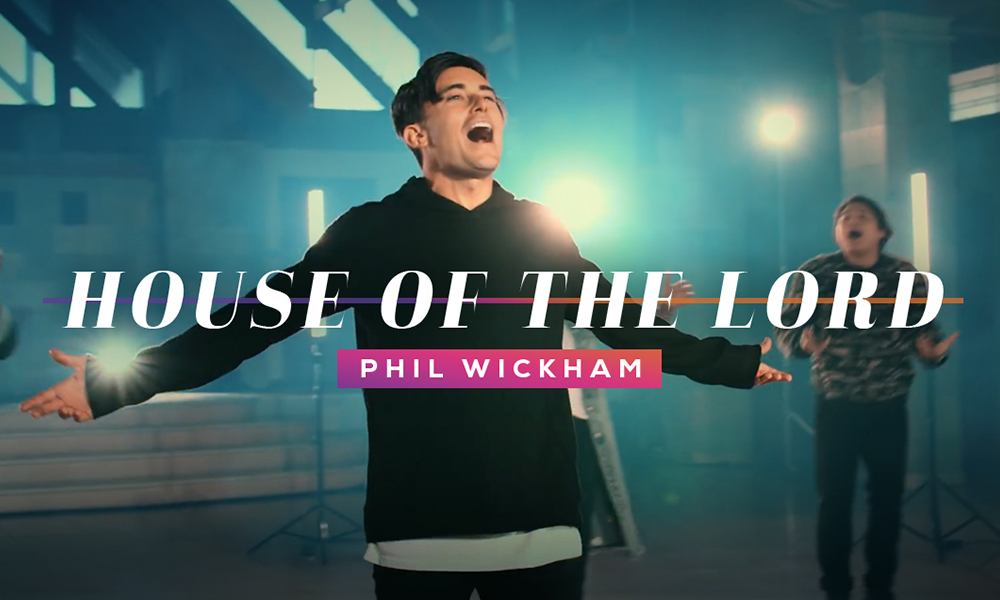 Phil Wickham Celebrates the Joy of Transformation in "House of the Lord"

"There's Joy in the house of the Lord
Our God is surely in this place
And we won't be quiet"
Get your soul ready for a celebration when you walk through the musical doors of "House of the Lord", Phil Wickham's latest hit. Wickham's triumphant power anthem boldly and exuberantly explores themes of grace-driven transformation and the all-encompassing joy that explodes in God's house.

WATCH NOW: Phil Wickham "House of the Lord" Official Music Video
"I can't believe that this dude from San Diego who wrote songs in his bedroom when he was a teenager, now has songs that are being sung in churches!" he says. "It's nothing I could have done myself. It's God using something. You are not too young to find out and seek what God wants you to do with your life right now ... your voice isn't too small." - Phil Wickham
With a full band scoring the track, penned by Wickham and Jonathan Smith, the listener is greeted by a reverberating bass line, rhythmic electric guitar, and Wickham's signature wide-ranging vocals that journey with them throughout the song to create an exhilarating experience. Wickham uses the verses to line the rooms of God's house with paintings of His healing, saving, and eternal nature. As soon as those paintings are hung on the walls, the chorus quickly fills the rooms of God's house with celebration as Wickham exhorts listeners not to be quiet in shouting their praise as gaze upon all God has done.
In the "House of the Lord" Song Story below, Wickham explains how it is God's children, each and everyone of them, that serve as the House of the Lord. He explains how he was inspired by the realization that the House of the Lord is not limited to a physical building during the absence of in-person church gatherings during the COVID-19 pandemic.

CHECK OUT: "House of the Lord" Song Story
"We were the beggars, now we're royalty. We were the prisoners, now we're running free. We are forgiven, accepted, redeemed by His grace. Let the house of the Lord sing praise."
Wickham's song continues in a victorious bridge that champions the listener's glorious new identity in the presence of God. Beggars are transformed into royals. Prisoners are transformed into those we are free. It is the forgiveness, acceptance, and redemption of God's grace that is the catalyst for this triumphant exchange, and the reason for all the joyous celebration that can be found in the House of the Lord.
"House of the Lord" is a single off of Wickham's latest album "Hymn of Heaven" which debuted in June 2021 at No. 1 on Billboard's Top Christian Albums Chart in the United States, and at No. 6 on the Official Charts' Official Christian & Gospel Albums Chart in the United Kingdom. Wickham believes he's reached new heights with the creation of the album as he says in an interview with NewReleaseToday, "I just want to write songs that I'd want to sing with my church in a way that musically lights my heart up, and I think I've done that better on this record than I ever have before."

About The Artist
Singer/songwriter @Phil Wickham began leading worship at thirteen after feeling the need to make his faith his own. Known for his beautiful melodies and inspirational lyrics, Phil was raised by parents who are both worship leaders, and he and his siblings (Evan and Jillian), grew up with music all around them. After graduating from Calvary Christian School in Vista, California, Phil decided to pursue a career in music, and in 2003 released the independent album.
---