Posted on Monday, Jun 27, 2022 by Katie Clinebell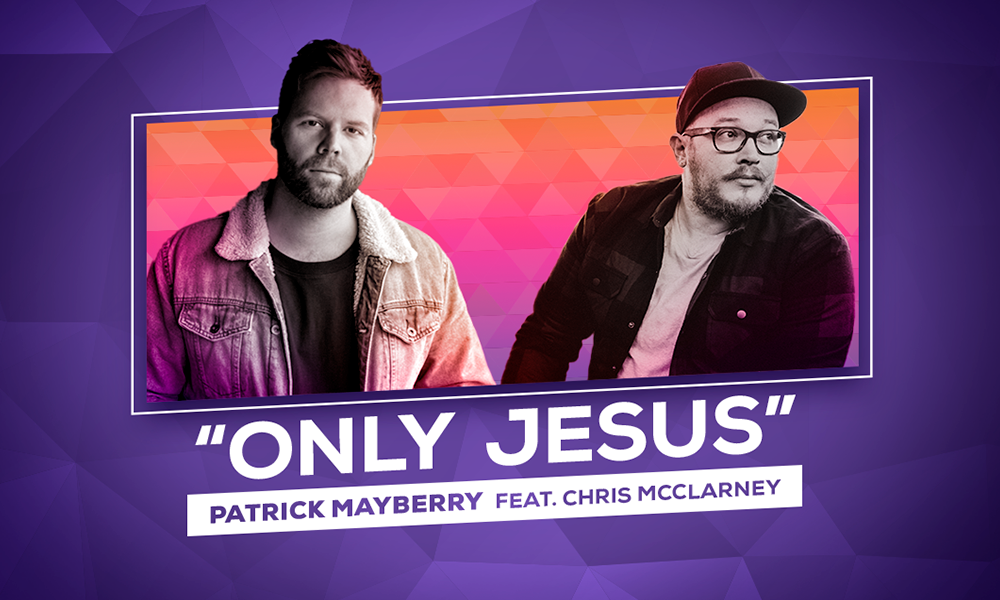 "Who alone is worthy
Who alone is holy
Only Jesus
Only Jesus"
In life, we often fear that God will let us down or hurt us as so many people have done in the past. We think that God is susceptible to the same kind of failings that other people are prone to. In "Only Jesus," @Patrick Mayberry and @Chris McClarney remind us of God's holiness by pointing to the amazing things He does for us. This song reminds us that God's love is better than what we could find in this world. Only He will never leave us or forsake us, and only His love will carry us to the end.
WATCH NOW: Patrick Mayberry "Only Jesus (Feat. Chris McClarney)"
"Only Jesus" begins with a confident piano, which gives way to the vocals of Patrick Mayberry, as he declares that only Jesus can turn darkness into light, heal our broken nature, and fill up our emptiness inside. McClarney's voice joins the song in the second verse, providing a dynamic vocal sound for the whole song. As the two voices join in together in the song's climax, our faith rises in response to the triumphant worship sound that is produced. A song like this can only produce such a response when sung to Jesus.
RELATED CONTENT: Patrick Mayberry Shatters the Misconception of Conditional Love in "How You Love Me"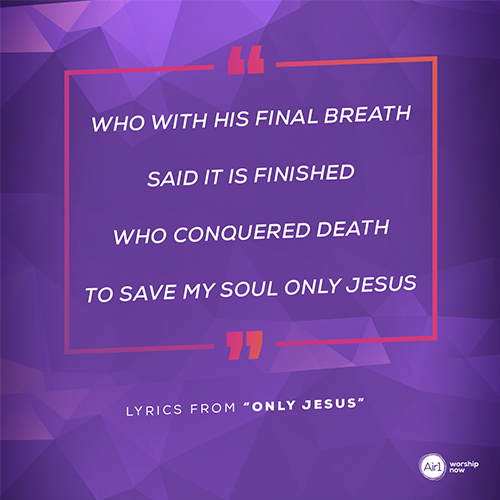 God's holiness means He will never fail us. As He continues to heal our hearts and grow our perseverance through our lives, we must remember that God's love is different from any superficial love we have received in the past. His love is sacrificial and unyielding. God will never stop loving us, and will give of Himself to ensure that we are provided for. This kind of love can only be found in Jesus. Only Jesus is worthy of all of our praise.
"Who takes our sinfulness
And make us spotless
Who's blood washes white as snow
Only Jesus"
"Only Jesus" was released as a single by Patrick Mayberry & Centricity Worship, and also features the vocal talents of Chris McClarney. "We can call on the Holy Spirit as our counselor, our healer, our deliverer," says Mayberry. "Imagine what our lives, our families, our churches would be like if we continually lived with that in the forefront of our minds and hearts!"