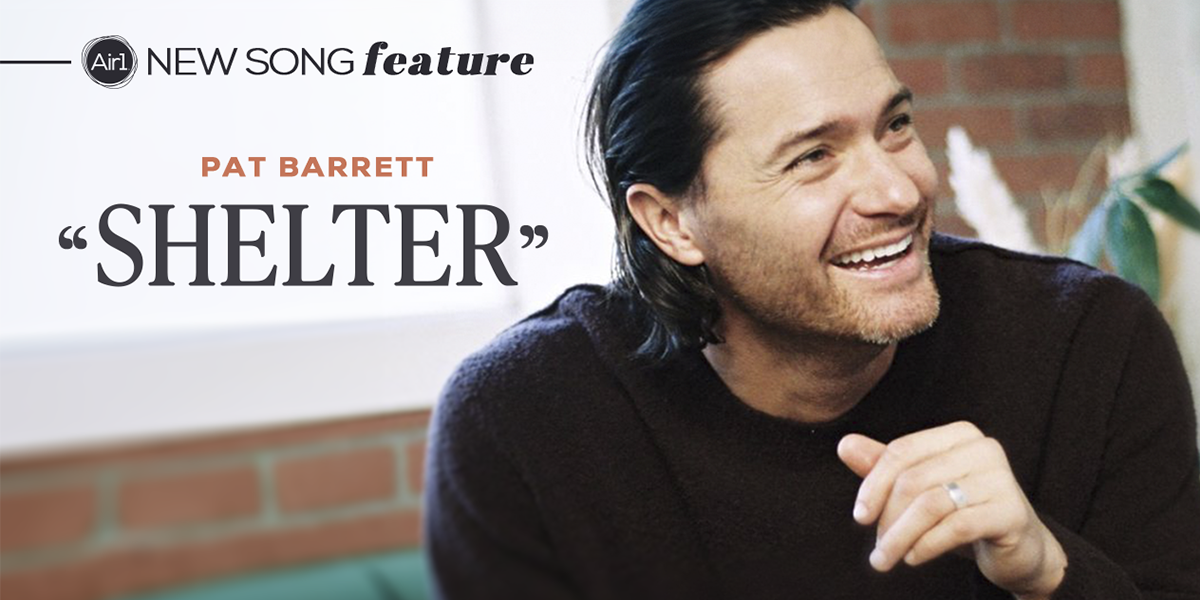 @Pat Barrett discovers a safe haven in the arms of his Savior on his latest single, "Shelter." The title-cut of his new 12-song project is injected with a gentle country flavor that subtly creeped into Barrett's creative process as he tracked these new songs live at a historic Nashville recording studio.
RELATED CONTENT: Pat Barrett Renews His Surrender in "Morning by Morning"
The choir-assisted selection speaks of our desperate, consistent need for Jesus and the rest we find in the shelter of His strong arms. "The more life you live, the more hurt that stacks up and the more things don't go your way. You have to put all of that somewhere, and I want God to be the One I turn to. In all of that, He becomes a shelter," Barrett shares of the sentiment behind the song. "What else could possibly hold the complexity and the intensity and the joy and the suffering? What other place can handle all that?"
Co-penned with @Cody Carnes, "Shelter" was inspired by Psalm 46:1-3: "God is our refuge and strength, always ready to help in times of trouble. So we will not fear when earthquakes come and the mountains crumble into the sea. Let the oceans roar and foam. Let the mountains tremble as the waters surge!"
As a behind-the-scenes songwriter for so many others, Barrett is constantly amazed when the songs he stewards as an artist take off and take on a life all their own. "Shelter" is one of those pleasant surprises for the Atlanta-based singer/songwriter. "To be honest, I never really considered that ['Shelter'] would be one I'd hear on the radio. You spend so much time and energy and heart making an album, then at the end of the day, you have no idea if anyone will ever hear it, resonate with it, etc.," he candidly admits. "I'm hoping and praying this song helps in reminding all of us where our hope and strength are found."
Barrett is currently on tour with longtime friend @Chris Tomlin through the end of November. The "Build My Life" singer will then return to the road at the top of 2024 on the "I Believe Tour," alongside headliner @Phil Wickham and fellow special guest @Benjamin William Hastings.