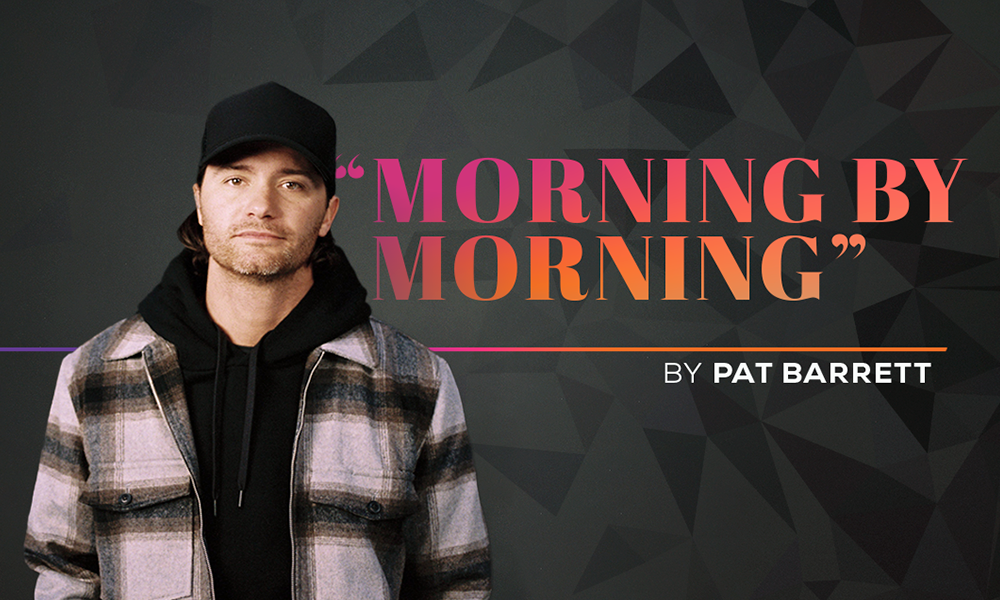 We have heard it said that God gives us enough for every day that we will face. God provides for us in ways we can never imagine, but He does not give us everything at once. Instead, God expects us to reinvigorate our souls each day by giving up our own control of our lives and placing our faith in Him once again. If we do not habitually refresh our trust in Christ, our faith may grow stale and lose its strength. This truth is substantiated in @Pat Barrett's song, "Morning by Morning." In this song, Barrett articulates our constant need for surrender to God and drives us to be faithful to Him, as He has always been faithful to us.
WATCH NOW: Pat Barrett "Morning by Morning"
"Morning by Morning" starts off with the sound of a somber and thoughtful piano playing along to the hope-filled strumming of a guitar. Barrett's vocal begins by reminding us of the realization that God's mercy is new each and every morning. As Barrett declares that he will place his trust in Christ, the sound of the song rises, and so does our confidence in the faithfulness of our God.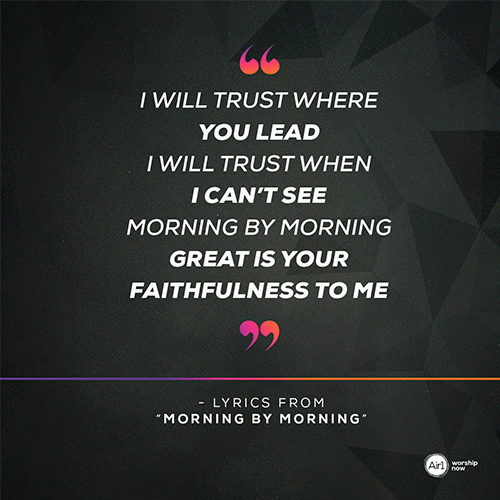 In the final verse, Barrett bids his fear to remember that God has spoken over the lives of each and every one of His children. God always keeps His word and will never let us down, yet our lives can make us forget His promises if we do not perpetually root ourselves in our faith. We must remember to return to the feet of Jesus each day, once again placing our lives in His hands and rekindling the flame of our faith in Him.
"All fear be reminded
My future is secure
My Father has spoken
And He keeps His every word"
"Morning by Morning" was released in February 2021 as a part of his album, "Act Justly, Love Mercy, Walk Humbly". On the release of his new album, Barrett says, "I'm stretching myself creatively. This album feels like I've included all the things and the sounds and the subject matter that is meaningful, real and honest".