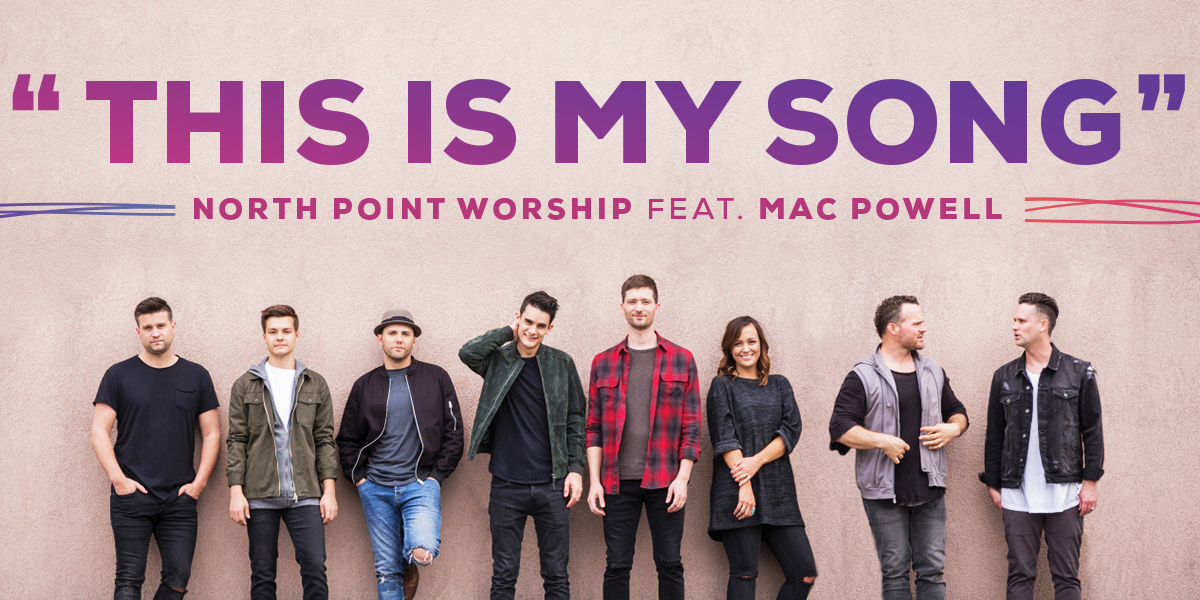 "Peace like a river
Love so divine
Those words kept singing
Through the darkest nights"
Music is deceptively powerful in our lives. Songs have an incredible ability to fill up our minds for days at a time, and their messages can deeply affect our souls whether they carry positive or negative messages. In "This Is My Song," @North Point Worship displays the power that is found when we feed our souls with uplifting worship music. It is important to carefully choose the things we fill our minds with so that the ways of this broken world do not cause us to become conceited or downtrodden.
WATCH NOW: North Point Worship "This Is My Song (Feat. Mac Powell)"
"This Is My Song" begins with a hopeful gospel piano and a clapping beat as the song's lyrics recall the sounds of fresh belief in Christ before diving into an energetic chorus. Mac Powell's instantly recognizable vocals lead the second verse, declaring that through all the trials and hardships of life, sweet anthems of praise remind us to trust in Jesus even when trust is difficult. No matter what we might be facing, we can have hope and lasting joy because Jesus conquered death and rose from the grave.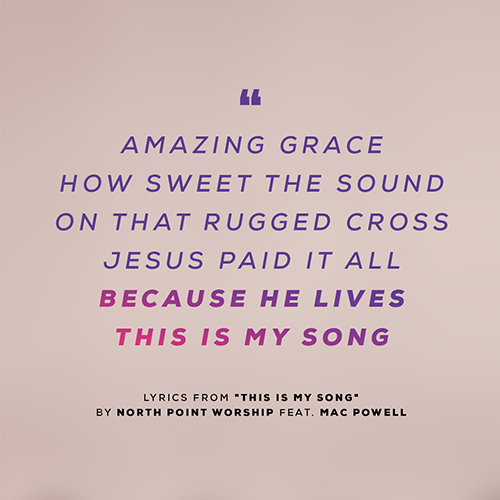 When we choose to focus on all the difficulties that this world offers, filling our minds only with negative concepts and sounds, we will inevitably become discouraged. But when we break away from this kind of thinking and begin to nourish our souls with positive and uplifting media, we find a renewable energy that can inspire us to tackle this world head-on, without fear. There is power in our praise, so we should never let it be silenced.
"Sweet hymns of freedom
Anthems of praise
Remind my heart
To trust His name"
"This Is My Song" was released in April 2022 as a part of North Point Worship's live album, "Our God Will See Us Through", and re-released in conjunction with Mac Powell and Heath Balltzglier in June. "I was raised and saturated in old gospel music and hymns growing up," says Balltzglier. "At the beginning of the pandemic, so many of those old songs began resurfacing in my soul again and anchoring my heart to hope. That's where this song comes from."