Posted on Tuesday, Sep 21, 2021 by Katie Clinebell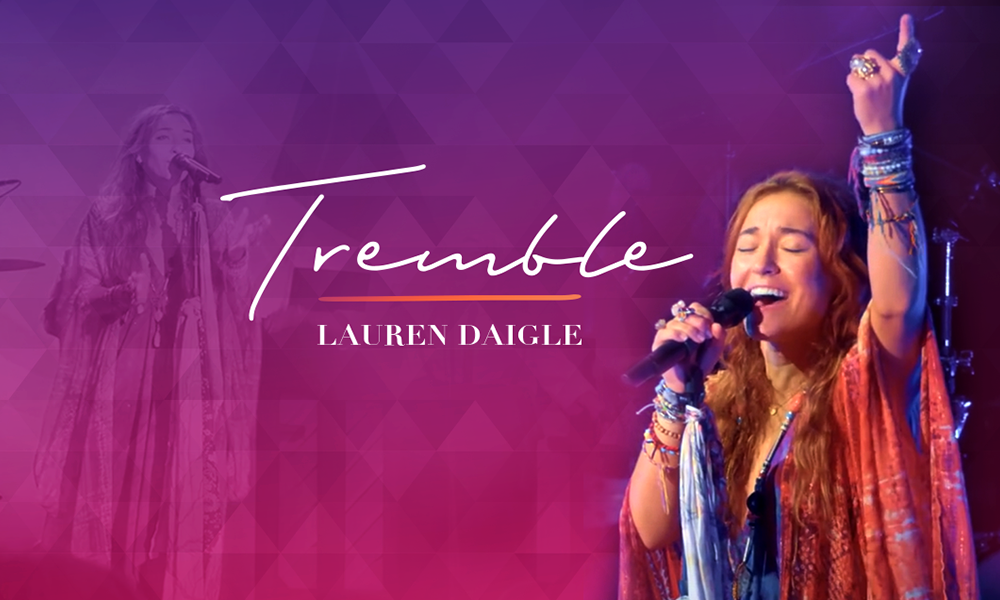 @Lauren Daigle Helps Listeners Appreciate God's Grandeur in Intimate Moments with His Presence in "Tremble"
"You take my breath with every starry night
Show Your power in downtown city light
You are taller than the highest of the hills
And stronger than the walls we try to build"
In a song that sways with a classic gospel organ, is powered by a stirring choral accompaniment, and colored by vivid R&B brass instrumentation, Lauren Daigle eases listeners into a rhythm that moves them in adoration for God's all-encompassing yet entirely intimate power in "Tremble". As the melody sweeps us away to heights of awe that only gospel-music can take us, Daigle sings of the personal effect God's presence has on her. By exploring the vastness of God's majesty in wonders as big as the ocean in tandem with His deeply intimate love for His children, we are reminded both of God's expansive power in the universe and His touching personal presence in our lives. It's both His explosive creation and gentle care that moves Daigle to tremble.
LISTEN NOW: Lauren Daigle "Tremble" Official Music Video
Daigle beautifully articulates two seemingly contrasting yet completely true aspects of God: His power is massive and awe-inspiring, yet is so detailed and personal that we can see it in the way He heals the hurts we don't even know are hidden in our hearts. It is God's power that is responsible for the grandeur we see in creation. It is that same power that meets us in the most secret and intimate of places of our souls. It's this realization that prompts Daigle to turn her undying devotion and worship to God's throne alone.
"You invented all of time and space
Called the morning and midnight into place
Made the mountains and tamed the wildest seas
And still You set Your holy eyes on me
I will always live in wonder of
The fact that I awaken jealous love
Eternity will almost be enough"
Daigle sets the listeners minds on the vastness of space as she herself is in awe of God's limitlessness. Not only has God created the universe and world that we know, but He looks at all of creation and sets His deepest, most jealous affection on His children. It isn't the stars, planets, or mountains that He created that are the object of His love, but us. The time eternity gives us is almost, but not quite, enough for us to grasp this beautiful reality.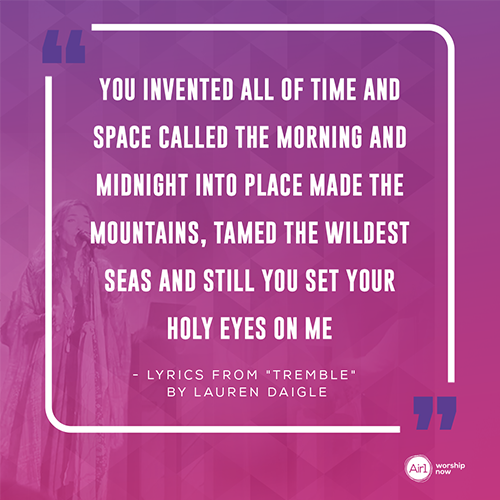 "Tremble" was released as a single featuring both a studio and live version in August of 2021. While Daigle has been performing "Tremble" for the past few years during live performances, this is the first time she has shared the piece as a single. Daigle has won two Grammys and has seen success in both the Christian and secular music worlds.