Posted on Monday, Dec 13, 2021 by Lindsay Williams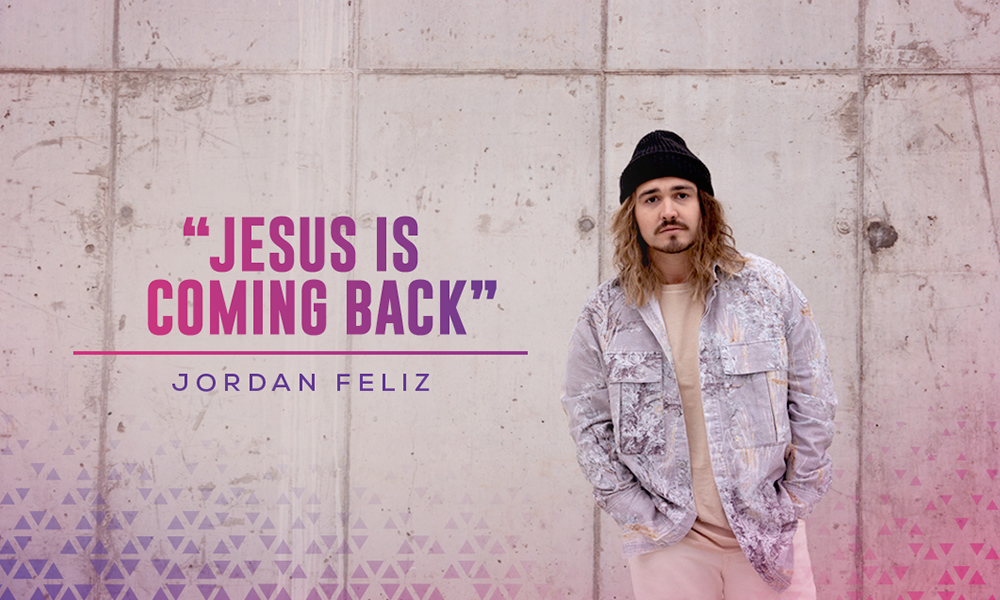 On his third single from Say It, @Jordan Feliz fires up the crowd for the day that "Jesus Is Coming Back." The celebratory song showcases his dynamic falsetto amidst a backdrop of hard-hitting pop, accented by a soulful Gospel choir.
WATCH NOW: "Jesus Is Coming Back" (Official Music Video)
With its high energy and future-oriented message, "Jesus Is Coming Back" is the perfect selection to kick off Say It, Feliz's third full-length effort. The singer penned the fist-in-the-air anthem with songwriting aces Paul Duncan and Colby Wedgeworth.
Interestingly enough, although the timely lyrics appropriately align with the current moment, the song was actually written prior to the pandemic:
Have you ever thought that the world has kinda lost its way?
Crazy as it seems, yeah, I know it's gonna be OK, oh, yeah
It doesn't scare me, it's temporary
There's something better, we got forever
And it won't be long, 'cause we know our help is on the way, the way
So, keep your head up
Jesus is coming back
"We live in a world that has completely lost its way. It's been that way forever. That's why we're not supposed to be of this world," Feliz contends of the message behind the fresh track. "I think we really wanted the song to encourage people to keep pushing forward, to keep representing Jesus in their life, to continue pursuing Him, and to keep pursuing people for Him. What a joy it is to think of Him coming back and taking us home."
The father of two recently recorded a brand new version of "Jesus Is Coming Back" with the addition of powerful vocals from @Jonathan Traylor and Mandisa.
Feliz will share "Jesus Is Coming Back," as well as recent hits like "Next To Me" and "Glorify," on "The Brand New Tour" with Matthew West next spring.