Posted on Sunday, Jul 18, 2021 by We The Kingdom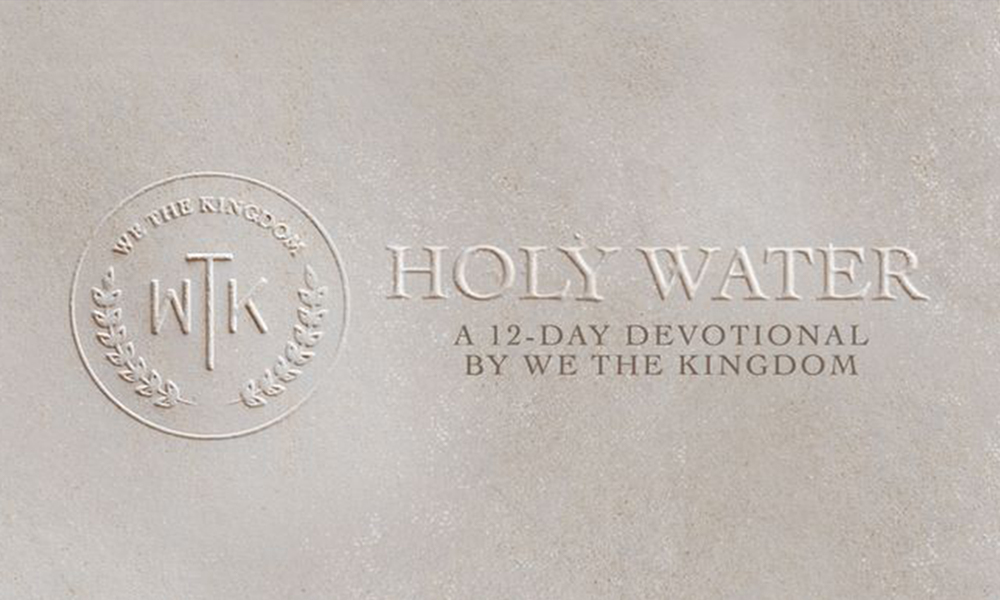 @We The Kingdom presents a 12-day devotional plan based on their debut album, 'Holy Water'. Join We The Kingdom as they share the meaning and verses behind each song on their record.
---
DAY ONE || CAGES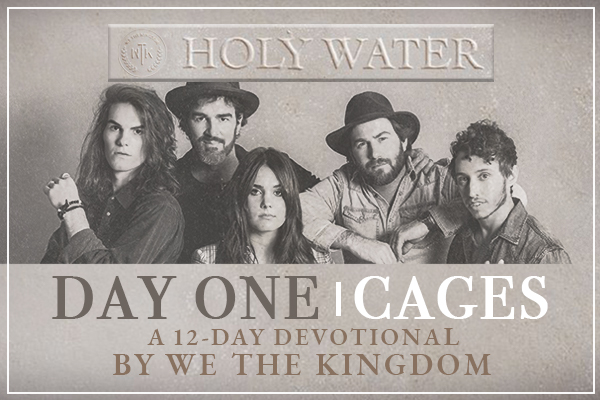 "But whenever someone turns to the Lord, the veil is taken away. For the Lord is the Spirit, and wherever the Spirit of the Lord is, there is freedom. So all of us who have had that veil removed can see and reflect the glory of the Lord. And the Lord—who is the Spirit—makes us more and more like him as we are changed into his glorious image." - 2 Corinthians 3:16-18
---
DAY TWO || WAKING UP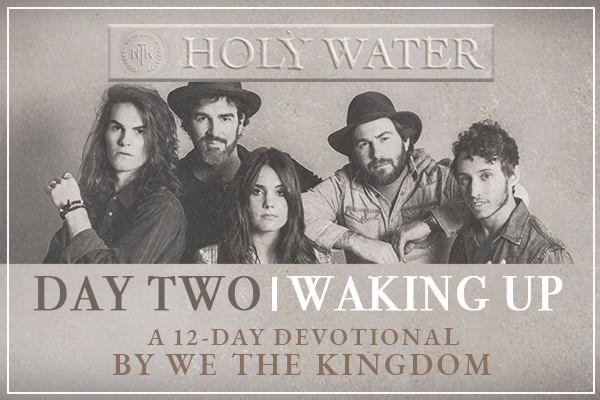 "The faithful love of the Lord never ends! His mercies never cease. Great is his faithfulness; his mercies begin afresh each morning." - Lamentations 3:22-23
---
DAY THREE || CHILD OF LOVE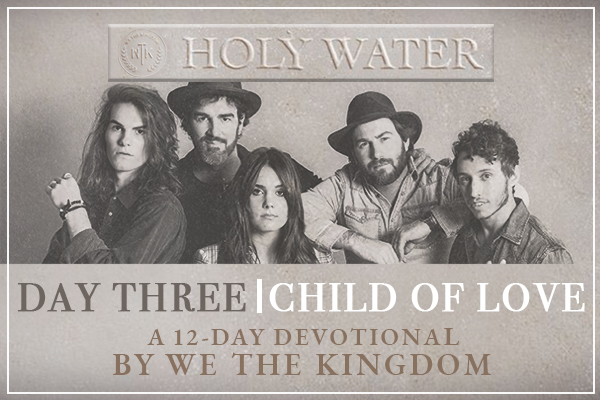 "God showed how much he loved us by sending his one and only Son into the world so that we might have eternal life through him. This is real love—not that we loved God, but that he loved us and sent his Son as a sacrifice to take away our sins." - 1 John 4:7-10
---
DAY FOUR || DANCING ON THE WAVES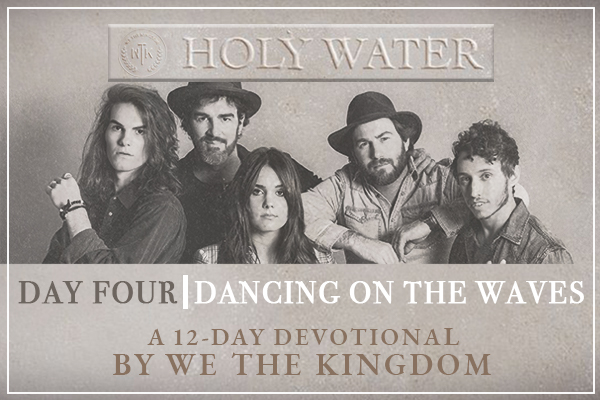 "For we are God's masterpiece. He has created us anew in Christ Jesus, so we can do the good things he planned for us long ago." - Ephesians 2:10
---
DAY FIVE || HOLY WATER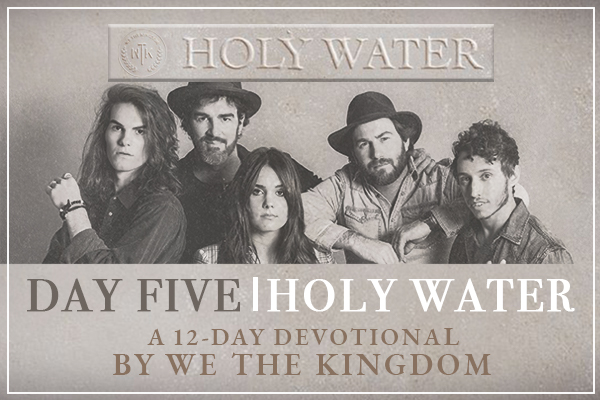 "But God is so rich in mercy, and he loved us so much, that even though we were dead because of our sins, he gave us life when he raised Christ from the dead. (It is only by God's grace that you have been saved!)" - Ephesians 2:4-5
---
DAY SIX || NO DOUBT ABOUT IT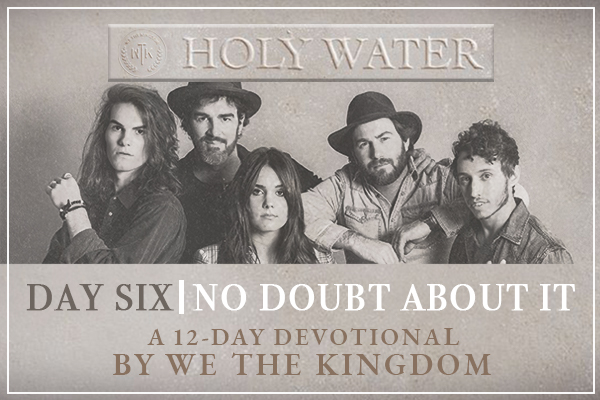 "But he knows where I am going. And when he tests me, I will come out as pure as gold." - Job 23:10
---
DAY SEVEN || GOD SO LOVED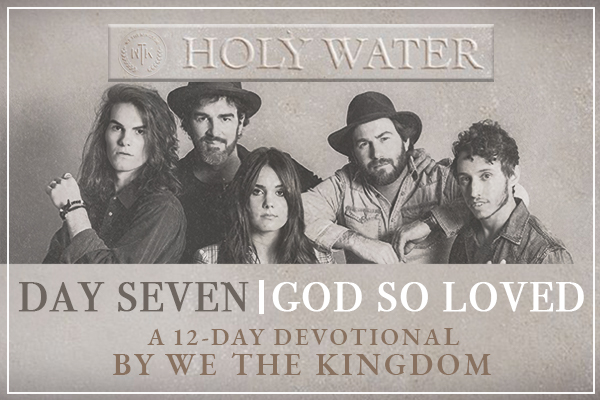 "For this is how God loved the world: He gave his one and only Son, so that everyone who believes in him will not perish but have eternal life." - John 3:16
---
DAY EIGHT || PEACE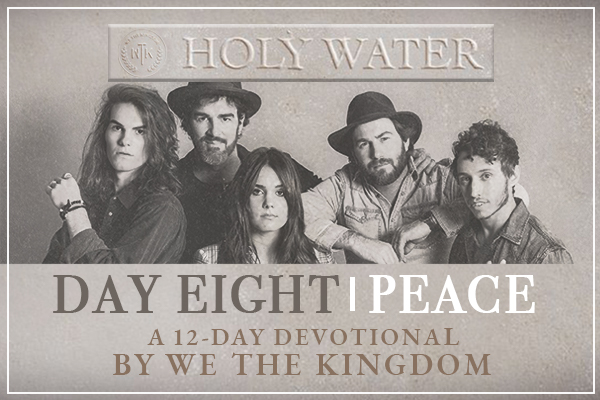 "Don't worry about anything; instead, pray about everything. Tell God what you need, and thank him for all he has done. Then you will experience God's peace, which exceeds anything we can understand. His peace will guard your hearts and minds as you live in Christ Jesus." - Philippians 4:6-7
---
DAY NINE || DON'T TREAD ON ME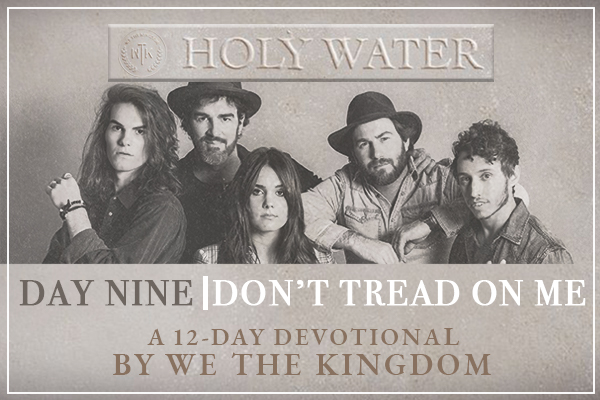 "For we are not fighting against flesh-and-blood enemies, but against evil rulers and authorities of the unseen world, against mighty powers in this dark world, and against evil spirits in the heavenly places."
- Ephesians 6:12
---
DAY TEN || SOS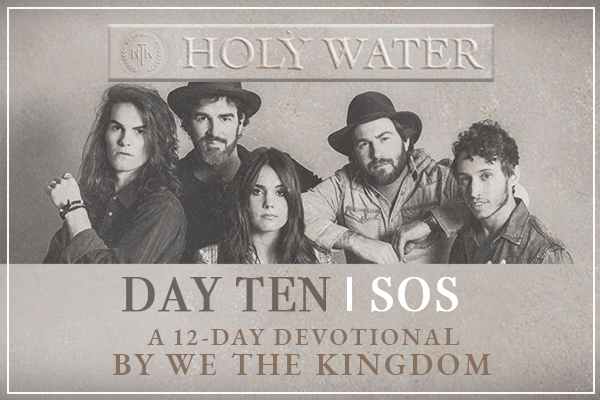 "I can never escape from your Spirit! I can never get away from your presence! If I go up to heaven, you are there; if I go down to the grave, you are there. If I ride the wings of the morning, if I dwell by the farthest oceans, even there your hand will guide me,
and your strength will support me." - Psalms 139:7-10
---
DAY ELEVEN || IF ALL I HAD WAS CHRIST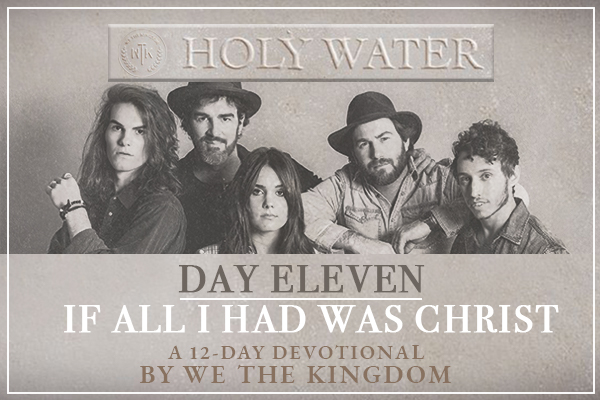 "Each time he said, "My grace is all you need. My power works best in weakness." So now I am glad to boast about my weaknesses so that the power of Christ can work through me." - 2 Corinthians 12:9
---
DAY TWELVE || YOU ARE HEAVEN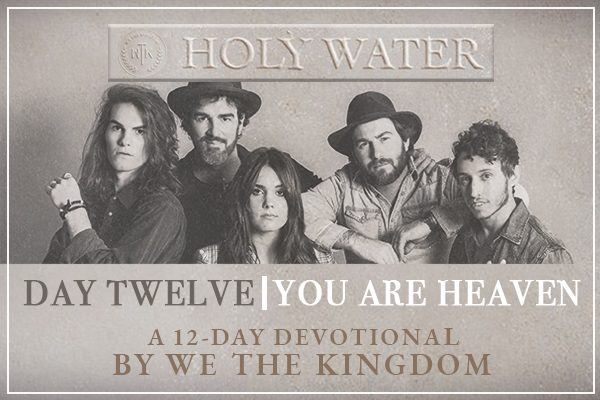 "You have captured my heart, my treasure, my bride.
You hold it hostage with one glance of your eyes,
with a single jewel of your necklace." - Song of Songs 4:9
---
We The Kingdom is a multigenerational family of musicians, including producers and songwriters Ed Cash (Chris Tomlin, NeedToBreathe, Bethel Music), Scott Cash, Franni Rae Cash, Martin Cash and Andrew Bergthold. Their sound is a blend of worship, vulnerability, and grit that is birthed out of decades of musical influences and a shared difficult experience that brought them together as a band.

Article reposted with permission from Capitol Christian Music Group.