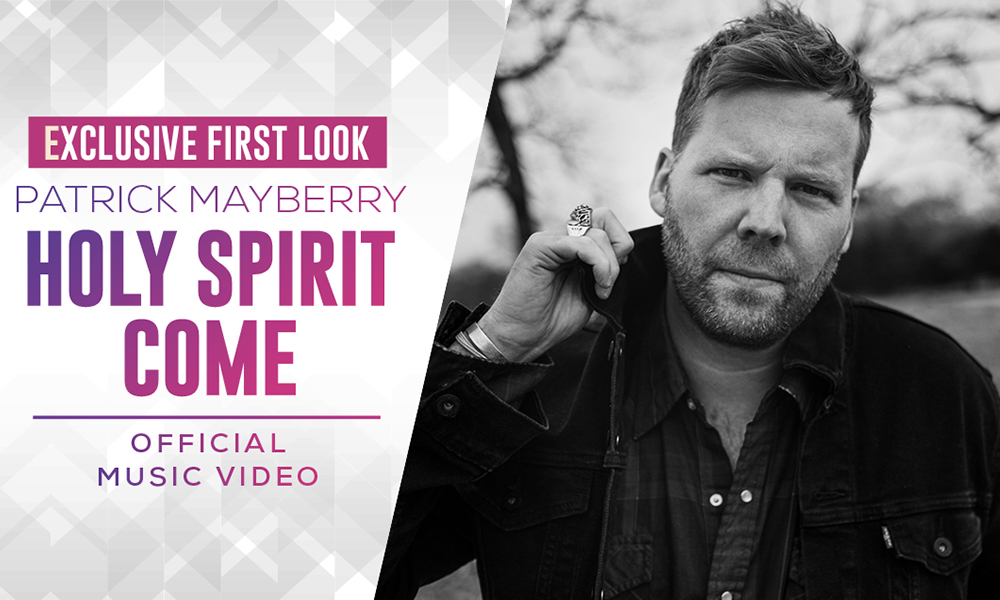 @Patrick Mayberry, with Centricity Music releases his full-length music video of "Holy Spirit Come" and we couldn't be more excited to exclusively be sharing it with you!
"Fall in this place
Fill our hearts
O Holy Spirit come"
CHECK OUT: The Official Music Video Now!
RELATED CONTENT: "Holy Spirit Come" by Patrick Mayberry


About The Artist
Singer/songwriter @Patrick Mayberry never truly understood the power of worship music until he experienced it firsthand at a Passion conference. His YoungLife leader invited him to the annual gathering for college students, which has morphed into a larger movement that's birthed some of Christian music's most respected artists, such as Chris Tomlin, Crowder, Kristian Stanfill and Matt Redman. For many, Passion is a multi-day spiritual wake-up call to the things of God. For Mayberry, Passion was a transformational awakening to the intersection of faith and music.
---