Posted on Sunday, Jan 09, 2022 by Katie Clinebell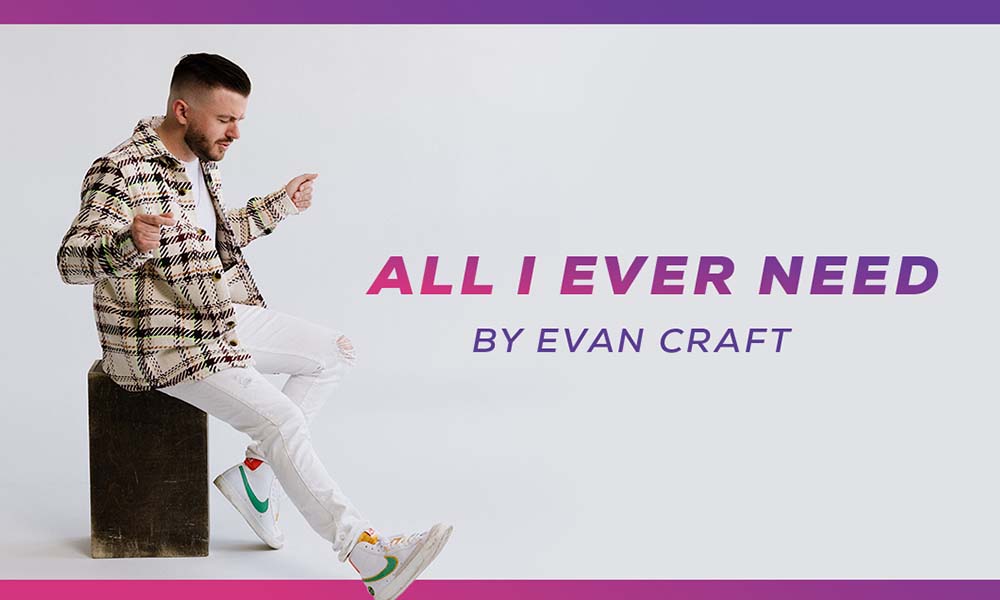 "Let all the questions
Rest for a second
I don't need blessings
For You are my Heaven"
There are many things in life that we say we may think we need in order to live a full life. Beyond the need for food and water, a person seems to require many things to be happy and live a healthy life, but people can sometimes take these earthly needs too far, assigning their own necessities to themselves. Children often tell their parents that they "need" a certain toy to be happy, and people with responsibilities early in the morning might say that they "need" coffee each morning to be productive. In his bilingual song, "All I Ever Need," @Evan Craft resists the notion of earthly needs, and decides to rely only on God for his happiness, his health, and his life. In the uncertainty and in earthly desires, Craft declares "I don't need blessings" and proclaims his contentment with simply having a friend and father in God. Also released in Spanish as, "Mi Único Deseo," Craft's bilingual rock-worship song is able to reach both English and Spanish-speaking listeners with the message of the fullness that God's love brings.
WATCH NOW: Evan Craft "All I Ever Need"
Craft opens the song softly, with only a piano playing along with his light vocal performance, slowly building the song into the chorus with synth pads and a steadily rising beat, finally bringing all of the instruments and the full power of Craft's vocal into the climax of the song. The song's rising power parallels the way that God's power rises in us as we surrender to His plan for our lives. The more we lean into our need for God, leaving behind the earthly things we may think we need, the more we will see God's power affect change in and around our lives.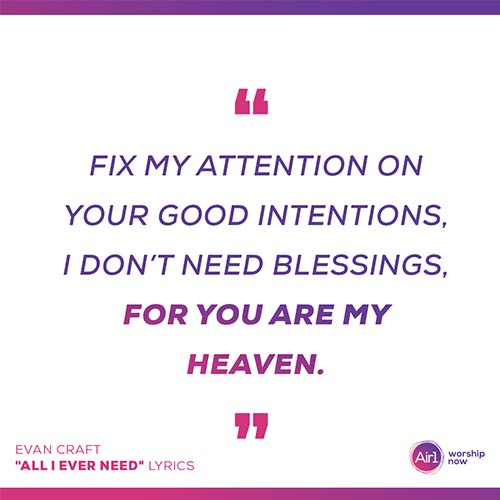 In moments of difficulty and trial, it can be easy to run to earthly things that numb our pain, but the risk of becoming dependent on these things increases the more we run to them instead of running to God. When things get tough, we can wish for blessings to be rained upon us, but whether these blessings come or not, we can be content when we remember that God's love is the only blessing we truly need to live life to the fullest. We must always remember where our strength truly comes from, and rely only on God's love for guidance in our lives.
"I don't need blessings
For You are my Heaven
God I am desperate
Here I surrender
You are the blessing"
"All I Ever Need" was released in October 2021 as part of his album, "Holy Ground". This album was also released in Spanish as "Tierra Santa". Craft uses his bilingual worship skills for the good of others in an effort to "lead people to a place of worship and to experience God in a very real way."