Posted on Monday, May 23, 2022 by Katie Clinebell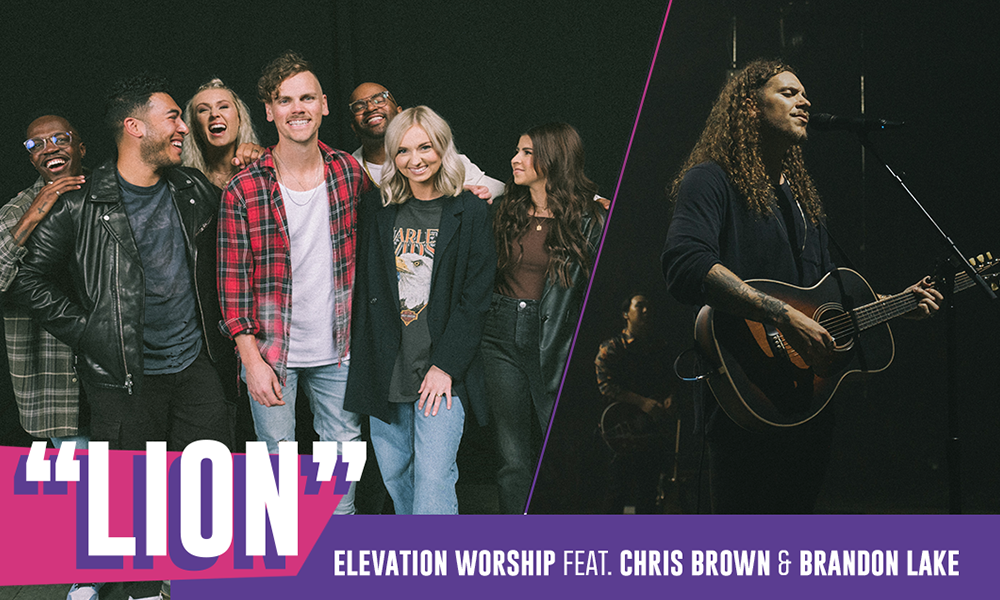 "You alone are worthy
To open up the scroll
Like a lamb You suffered
But the Lion has arose"
When we stare down our own giants, preparing to face them each day, fear can cause us to quake in our boots. As we look at the opposition coming against us, we seem to have more faith in their success than in the power of our God. We quickly forget the great power that we have access to through Jesus. We often remember Jesus as a lamb that was slain for our sins, but we need to remember that He is also the roaring Lion of Judah; majestic and strong. In @Elevation Worship & @Brandon Lake's "LION," we are given a tangible reminder of God's power and glory. With this song, we can sing forth God's power in our lives, whatever we are going through. We have a Lion in our corner.
WATCH NOW: Elevation Worship "LION (Feat. Chris Brown & Brandon Lake)"
"LION" begins with a steady piano, providing a base for Chris Brown's smooth vocals to power the song up, as electric guitars and drums begin to call out towards the Lion that is our Lord. Lake's vocals come center stage in the bridge, as he signals for valleys to be raised up, as mountains be made low. This rocking worship song provides an anthem to play on repeat when you need to see a little power in your life.
RELATED CONTENT: "Jireh" by Elevation Worship (Feat. Maverick City Music)
We must never forget the different natures of our King Jesus. While He may have given himself up like a lamb for the slaughter, He rose from the grave, ruling over all creation like a lordly lion, and when He roars, the ground shakes. Nothing can stop our God. We need to remember this when we face challenges and tribulations in our own lives. When we call upon the Lord of Heaven's armies, we call upon a power greater than anything we could ever face down on this earth. As we roar out our praise to Him, He will continue to roar out his power in our lives.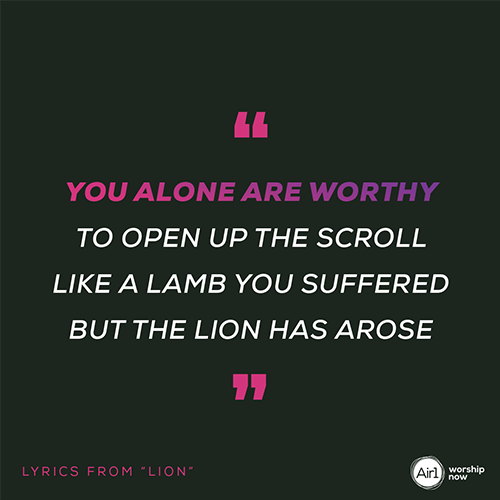 "LION" was released as the title track of Elevation's album, "LION" in March 2022. Chris Brown, one of Elevation's leading worship vocalists, had this to say about the song: "So much of God's kingdom embodies paradox. Jesus himself does: He was servant AND master. He was sovereign AND he submitted to authority. He's the beginning AND the end. He's the Lion AND the Lamb."