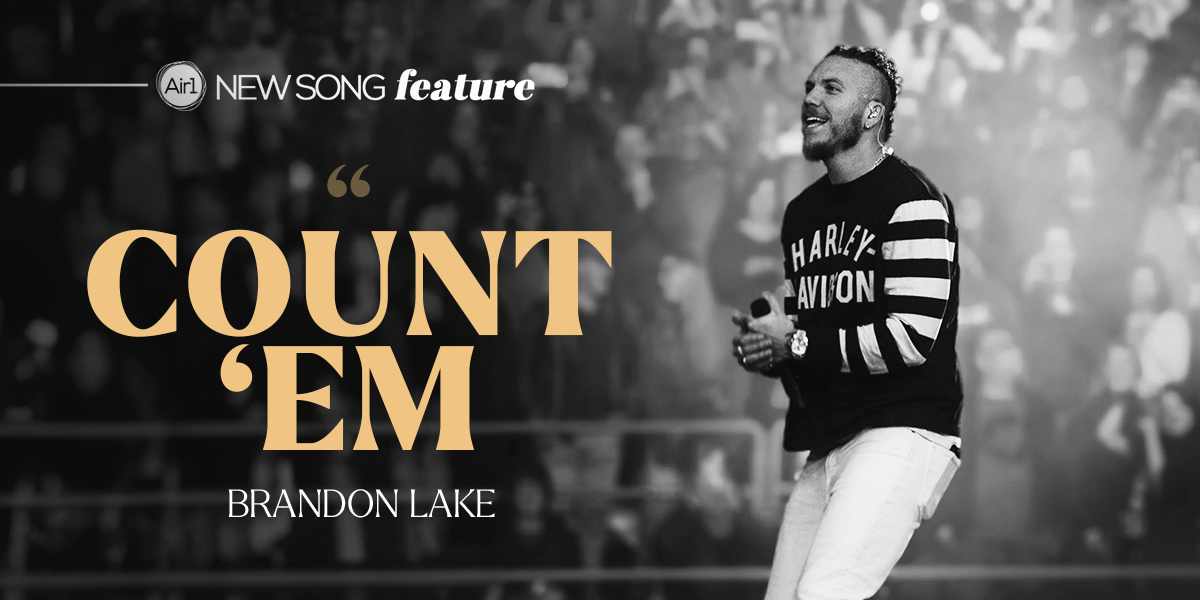 @Brandon Lake realizes the sum of God's miracle-working power is basically impossible to keep track of on "Count 'Em." Meanwhile, the aggressive new single likely comes as a surprise to those familiar with Lake's biggest hit to date, "Gratitude." While the global anthem widely introduced Lake as a tender worship leader and prolific songwriter, its follow-up, "Praise You Anywhere," solidified him as a bonafide CCM pop singer. Now, "Count 'Em" showcases yet another facet of the unconventional artist and proves Lake can't be put in a sonic box.
RELATED CONTENT: Brandon Lake Releases Title Track "COAT OF MANY COLORS"
With dark undertones of synth-heavy pop and a rapid-fire, hip-hop inflected delivery, "Count 'Em" is a lyrically rich single that doesn't fit the typical worship mold, yet holds a high reverence for the fear of God. And that's precisely what makes Lake's latest album, "Coat of Many Colors," such a compelling work of art. His recent project, on which "Count 'Em" appears as the second track, not only borrows analogies from the biblical story of Joseph, but it also reveals a full spectrum of artistic colors that Lake intentionally chooses to paint with forming a rainbow of interesting sounds and textures. Among the collection's 16 diverse tracks, "Count 'Em" stands out as one of the most intense.
RELATED CONTENT: 'Worship Now Live at Red Rocks' Debuts to Sold-Out Crowd at Colorado's Most Iconic Venue
"'Count 'Em' is my 'bragging on God' song," the three-time K-LOVE Fan Award winner shares. "There's so much I could say about who He is and all the things He's done. Truly, I couldn't count 'em if I tried. But this song lists quite a few bullet points on His résumé, if you will. Proud of this song. Proud of these lyrics."
The still relatively new hitmaker worked "Count 'Em" into his setlist on this year's "Summer Worship Nights" tour alongside Phil Wickham; and the early fan favorite continues to be a staple at each stop on his sold-out "Coat of Many Colors Tour," slated to visit select cities this fall with special guests Benjamin William Hastings and Leeland.