Posted on Sunday, Aug 23, 2020 by Air1 Staff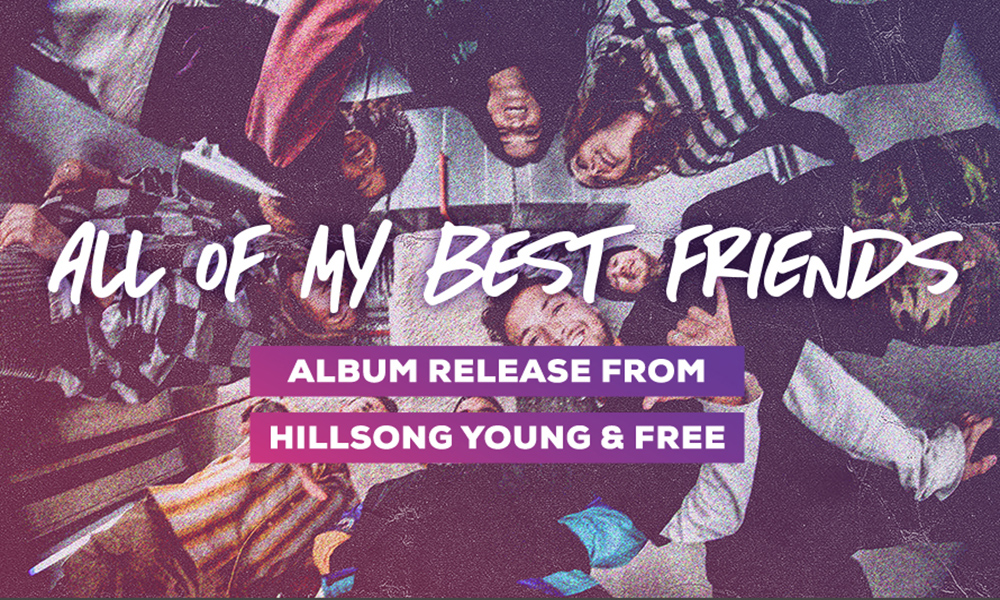 "We've been waiting to release it at the right time. I think it's important right now…that you get an infection of joy."
-Laura Toggs
Watch the Official Album Trailer for "All Of My Best Friends"
About the Album
If the youth have ever needed an anthem, then 2020 is the year for it. Youth around the world have seen their routines shattered and the safety of consistency turned upside down and inside out.
Whether it's the quarantine 15, maskne (mask zits, ew), distance learning or just being bored in the house when you're in the house bored: 2020 hasn't turned out the clear-eyed vision of what we all expected.
Hillsong Young & Free have arrived ready to #WorshipThroughIt with their 4th career album. The album features 15 new songs that will inspire hope and ignite hearts in worship.
"It may not sound like a song for Church, but we believe it's an anthem for young people who know there's something missing."
-Aodhan King, Hillsong Y&F
Heard Recently On Air1
About the Band
If you visited Hillsong Church in Sydney, Australia you would be delighted to worship along with GRAMMY nominated recording groups including Hillsong Young & Free. Young & Free is is the youth worship team at Hillsong Church, and the third recording group of the Hillsong worship ministry. They stand alongside headlining acts Hillsong Worship and Hillsong United in the Hillsong family of artists.
"Their first album We Are Young & Free (2013) and second album Youth Revival (2016), both garnered No. 1 spots on Billboard's Top Christian / Gospel Albums Chart.

With a positive message and EDM and pop-influenced sound, Young & Free has scored five No. 1 radio singles and received positive coverage on MTV, MTV Hits, mtvU, along with other influential pop-culture platforms and blogs."
-Hillsong Young & Free Facebook