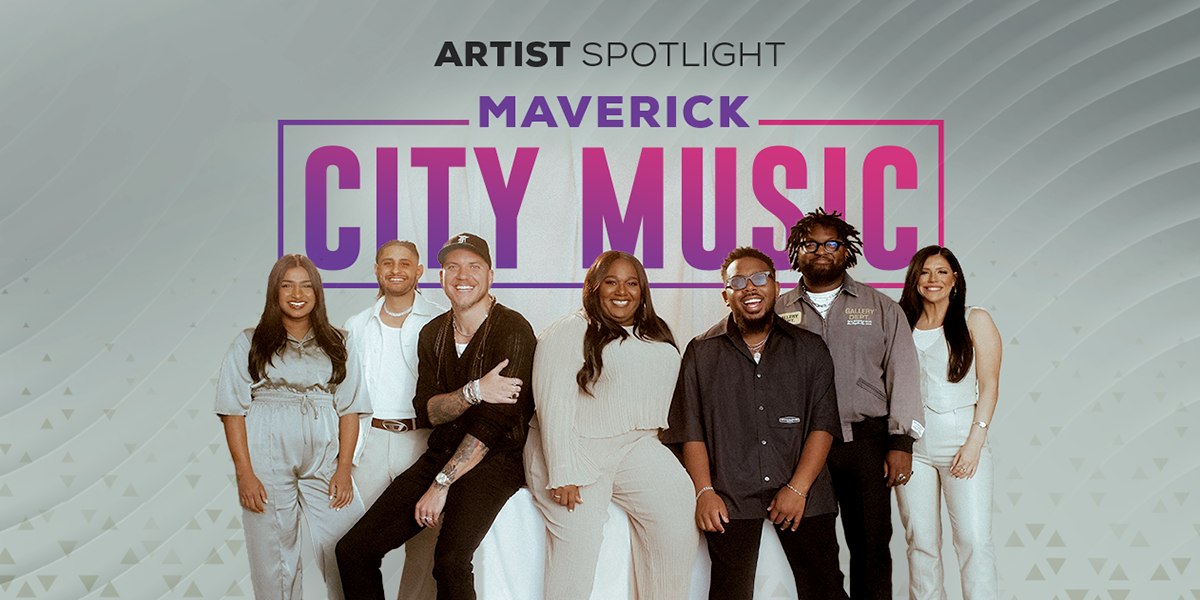 One of the breakout worship collectives of the past few years, @Maverick City Music has brought us many memorable songs from a wide selection of talented voices. With songs and performances from @Naomi Raine, @Brandon Lake and more, Maverick City Music has put out some of the most iconic worship music of the decade thus far. Where did this collective come from, and how did Maverick City Music become what it is today? Join us as we take a look through Maverick City Music's history and see how the band's beliefs have shaped their worship as we know it.
Listen to Maverick City Music's Worthy Of My Song (Worthy Of It All)(feat. Phil Wickham & Chandler Moore)
Formed in 2018 and founded by Tony Brown and Jonathan Jay in Atlanta, the Maverick City Music community was created to "break down the unspoken rules in contemporary Christian music and the gospel world", and to give a voice to those without a platform for their worship to be heard and shared on. Above all, their mission is to form a community of artists, united in their faith in Christ, and their desire to include creatives that are on the fringe of the gospel community. With these goals in mind, Maverick City Music began by fostering new worship ideas through writing camps that accommodated more than 100 artists and writers, all focusing on their unique expressions of worship rather than technical perfection.
Before long, the Maverick City Music community would birth a worship collective of the same name, debuting in 2019 with the release of "Maverick City, Vol. 1," and featuring fresh voices like Naomi Raine, and @Chandler David Moore among others. A second volume would follow the same year, adding voices like Steffany Gretzinger and Brandon Lake to the mix. In 2020, Maverick City Music would release a two-part 3rd volume, turning heads with songs like "Promises" and "Closer." In 2021, Maverick City Music began collaborating with other influential collectives like UPPERROOM and @Elevation Worship to craft albums like "Move Your Heart" and "Old Church Basement" respectively. With breakout hits like "I Thank God," "Jireh," and "Wait On You," Maverick City was put on the map in a big way.
Related Content: "Jireh" by Elevation Worship (Feat. Maverick City Music)
Since 2020, Maverick City Music has continued to release new anthems of praise, shining light on fresh voices and creators with albums such as "A Very Maverick Christmas," "Breathe" and "Kingdom Book One." In recent years, Maverick City Music has bridged the gap between established Christian music trends and the fresh worship of budding creators by collaborating with people like @Phil Wickham, @Cody Carnes, @Kirk Franklin, and more. As Maverick City Music continues in their mission to revolutionize the world of Christian music through increased inclusivity, we are confident that we will continue to enjoy the best of their offerings.
RELATED CONTENT: NEW KIDS ON THE BLOCK: MAVERICK CITY MUSIC
The Maverick City Music worship collective has found its way onto the airwaves more recently than most, but their worship has already spoken to our hearts like few others have. As a direct effect of their mission of inclusion, we have been graced with refreshing, heartfelt ways to worship our Lord and Savior. We look forward to hearing what new artists will be welcomed onto the stage and onto the air with Maverick City leading the charge. We suspect that the best of Maverick City's music could be yet to come.