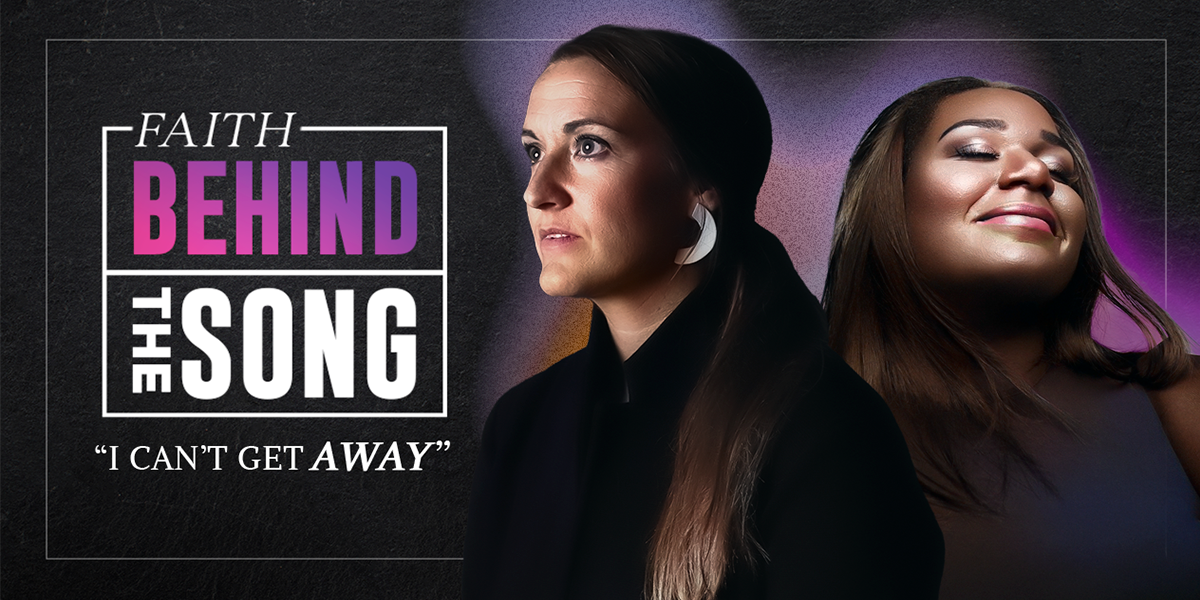 When was the last time you said to yourself "I gotta get out of here?"
Maybe your comment was a response to an awkward conversation.
Or a reflection of an exhausting season in your job.
Or a confession of a need to have a break from the demands of your kids.
Or your introverted self being overwhelmed by a crowd of people you didn't know at a party.
Southwest Airlines has made billions of dollars through their ad campaign "Wanna Get Away." Selling cheap tickets to a new destination, Southwest marketed the idea of escaping reality to go somewhere with fewer problems and more freedom.
This feeling is all too common with our human relationships. But, if we're honest, it shows up in our relationship with God too. We want to run away from God. Running away from God can be motivated by shame or unworthiness over past sins. Running away from God can also be motivated by anger and bitterness towards God from what God did not do that we thought He should or would.
In their song, "I Can't Get Away," @Melissa Helser and @Naomi Raine point us back to the character of God.
WATCH NOW: I Can't Get Away & Downpour - Melissa Helser, feat. Naomi Raine (Live)
When I first heard the song, I was drawn back to the words of David in Psalm 139. In one of the most beloved psalms, David describes the inescapability of God's presence.
"I can never escape from your Spirit! I can never get away from your presence! If I go up to heaven, you are there; if I go down to the grave, you are there. If I ride the wings of the morning, if I dwell by the farthest oceans, even there your hand will guide me, and your strength will support me. I could ask the darkness to hide me and the light around me to become night— but even in darkness I cannot hide from you. To you the night shines as bright as day. Darkness and light are the same to you."
RELATED CONTENT: Melissa Helser & Naomi Raine Show that God's Love is Steadfast in "I Can't Get Away"
Discovering that he can't get away from God's presence does not enrage David. Quite the opposite. David finds comfort and healing in God's love and pursuit of him. In the midst of his struggle and search for a place without God, David encounters God and is transformed.
In a video describing the story of how Melissa and Naomi recorded the song, Melissa described how she and her husband John began writing "Can't Get Away" and invited Naomi to join them for the live recording. In rehearsals, Naomi added the bridge in a spontaneous moment. Melissa and John were blown away by the power of the lines she sang:
"I've been to the bottom
I've been to the top
I can't tun way
Your love will never stop
With me in the morning
In the dead of night
You're not leaving"
WATCH NOW: "I Can't Get Away" | Behind the Song with Melissa Helser & Naomi Raine
Knowing what Naomi has been through recently gave more context and deeper meaning to those words. In a July 2022 interview with Forbes, Naomi talked about a recent season of her life which included a battle with depression, drinking daily alone, and a sense of loneliness and isolation from her friends. She talked about how getting honest with herself and God led her to writing more vulnerably. Naomi also described how she got much more intentional with the way she pursued friendships with the people around her.
It's no surprise that she's able to speak about God and how "love will never stop". She experienced God "with me in the morning" and "in the dead of night" as she walked through her own season of darkness.
If you're thinking about running away from God in your current season, I encourage you to consider these three truths today.
First, wherever you are running, God is already there. As David declared in Psalm 139, "If I go up to heaven, you are there; if I go down to the grave, you are there." God is present everywhere. So, you can run away but you can't get away.
Second, God knows everything about you. There are no secrets with God. David wrote these words later in Psalm 139. "You saw me before I was born. Every day of my life was recorded in your book. Every moment was laid out before a single day had passed."
Third, God loves you. We're reminded of this simple truth in one of the most famous passages in the Bible. "For this is how God loved the world: He gave his one and only Son, so that everyone who believes in him will not perish but have eternal life. God sent his Son into the world not to judge the world, but to save the world through him."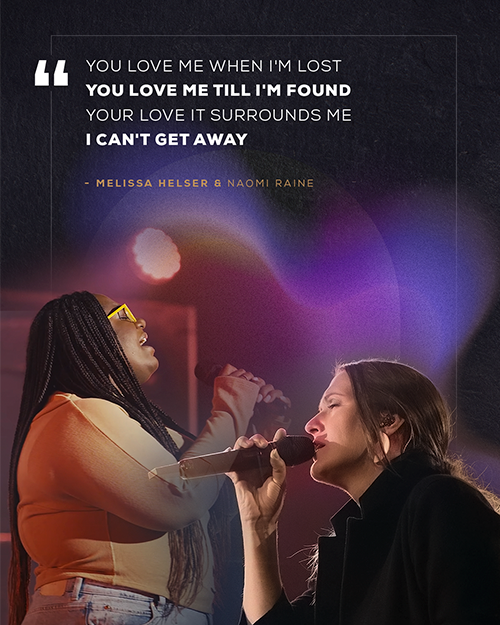 Author and pastor Timothy Keller articulated this reality beautifully when he summarized the Gospel in his book The Reason for God. "The Christian Gospel is that I am so flawed that Jesus had to die for me, yet I am so loved and valued that Jesus was glad to die for me."
There are lots of things I want to get away from today. But the one thing I can't get away from is God. His presence and love are always with me. Listening to "Can't Get Away" on repeat as I've written these words today has encouraged and strengthened my spirit. I pray they do the same for you.
---
Scott Savage is a pastor and a writer. He leads Cornerstone Church in Prescott, Arizona. Scott is married to Dani and they are the proud parents of three children. He loves helping hurting people forgive others through his Free to Forgive course and you can read more of his writing at scottsavagelive.com.