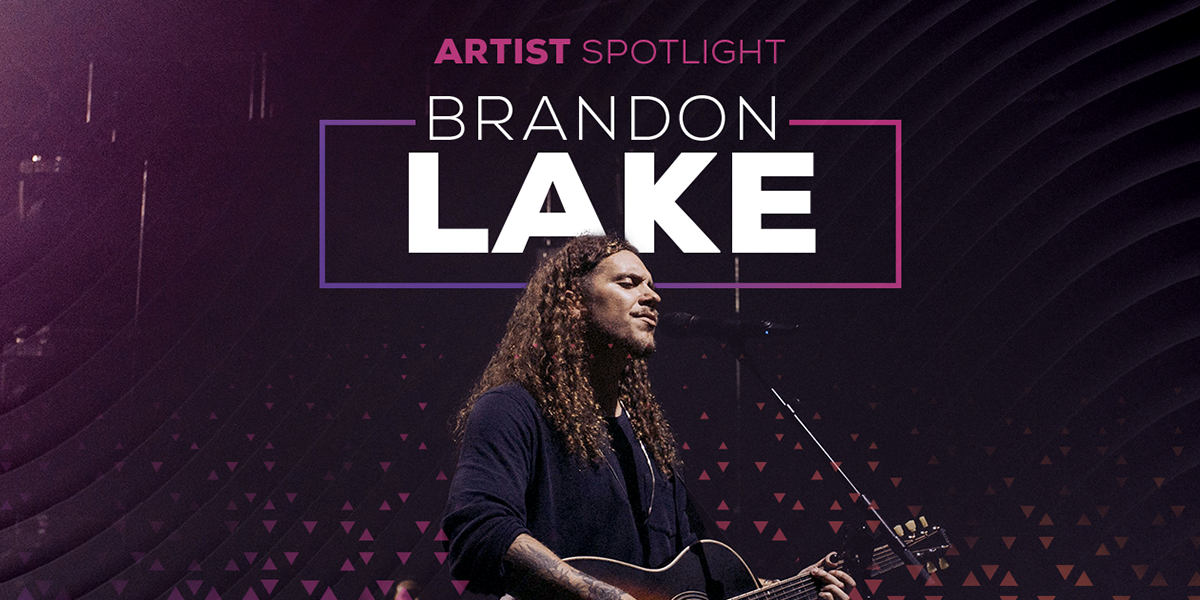 One of the most in-demand collaborators in worship music today is @Brandon Lake, having collaborated on hit songs with worship collectives like @Maverick City Music, @Elevation Worship, and @Bethel Music, as well as artists like @Phil Wickham, @Cody Carnes, and @Brooke Ligertwood. Just where did Brandon Lake come from, and how did he grow to become one of Christian music's most prominent voices so quickly? Join us as we take a look back at the beginning of Brandon Lake's career and begin to understand how Lake's journey led him to where he is today.
Listen to Brandon Lake's "Greater Still"
Born in Charleston, South Carolina in 1990, Brandon Lake grew up with a Pastor for a father, and was taught about Jesus from an early age. Lake's music is a big part of his life, as he serves at Seacoast Church in Charleston as worship leader. In 2011, Lake married his wife, Brittany Lake, and the couple has been blessed with three sons, Beau and Blaise and Banner. Lake's music career would truly go public in 2015, however, with the crowdfunding effort for his first studio album. Lake's debut studio album, the independently released "Closer" would release the following year.
It would take some time, however, before Brandon Lake would become a household name. His songwriting talents would truly shine in 2019, when he signed with Bethel Music and co-wrote "This Is A Move" alongside @Tasha Cobbs Leonard. The song would go on to earn a GMA Dove Award for song of the year. Lake's vocal talents continued to take the spotlight the following year, when Lake collaborated with Elevation Worship for the song "Graves into Gardens" in May of 2020. Lake's voice gave the song a real power, and showed listeners the true potential of his worship before he released his powerhouse album, "House of Miracles" in August of the same year.
Lake continued to create music on his own and in collaboration with Bethel Music, as well as Elevation Worship and Maverick City Music in their joint release album, "Old Church Basement," which featured Lake on songs like "Talking to Jesus" and "Come Again". Now in 2022, Lake continues to collaborate with some of the best worship artists around, featuring on Brooke Ligertwood's "Honey In The Rock," Phil Wickham's "Where I'm Standing Now," and more. At the same time, Lake produced his latest album, "HELP!" with hit songs like "Fear Is Not My Future". Lake's voice is always a welcome addition to any album, and his talents have created some of the most recognizable songs on Christian radio today.
RELATED CONTENT: Brooke Ligertwood & Brandon Lake Profess God's Providence in "Honey in the Rock"
With his latest release, Lake seeks to provide Christians with an outlet to declare their needs to the Lord.
"I pray these songs give you something to scream to when you're feeling crazy, sit to when you long for His whisper, and sing to when you're feeling grateful for His never failing rescue. I have found that 'help' is a hard word to say, but powerful to pray." - Brandon Lake