Posted on Monday, Jun 15, 2020 by Air1 Staff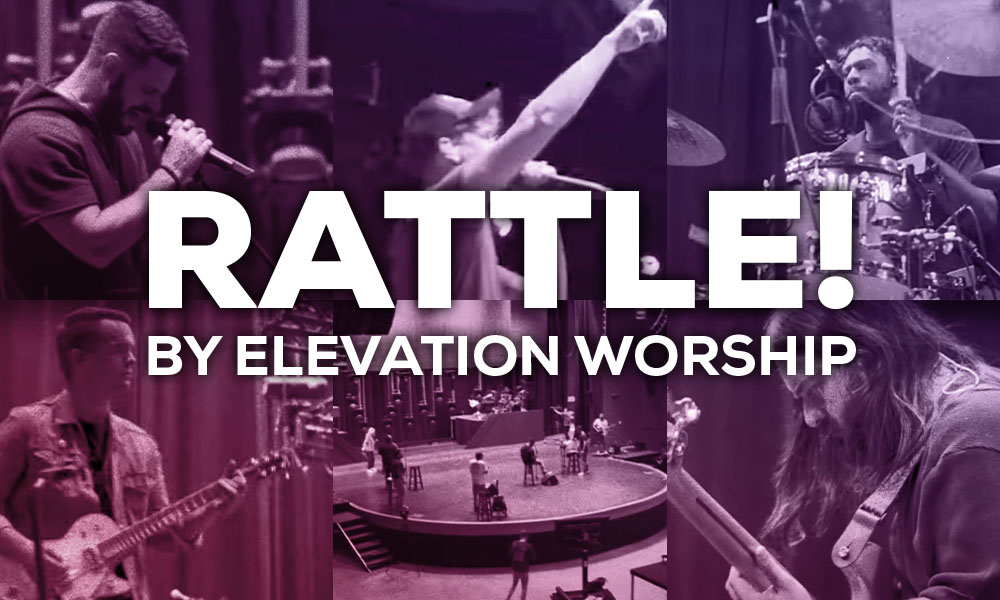 "Make a dead man walk again
Open the grave, I'm coming out
I'm gonna live, gonna live again"
Watch Elevation Worship's Acoustic Video Of "Rattle" Now!
"Right now, we might be having to bury certain expectations of what we thought this year would look like. But our faith in Jesus is built on the foundation that resurrection is possible! And 'RATTLE!' is the sound of resurrection!" - Chris Brown, Elevation Worship
Behind the Song:
"RATTLE!" was written by Chris Brown (@Elevation Worship), Steven Furtick (Senior Pastor at Elevation Church), and Brandon Lake (@Bethel Music). The band attributes the song's origins to the current COVID-19 pandemic event and a social-distanced rehearsal they did as a result.
Written during quarantine using voice memos and Zoom calls, the band decided to record and mix "RATTLE!" during rehearsal, rather than in a live studio, just to get the powerful message on the new album at the time when people need it the most.