Posted on Friday, Jun 10, 2022 by Katie Clinebell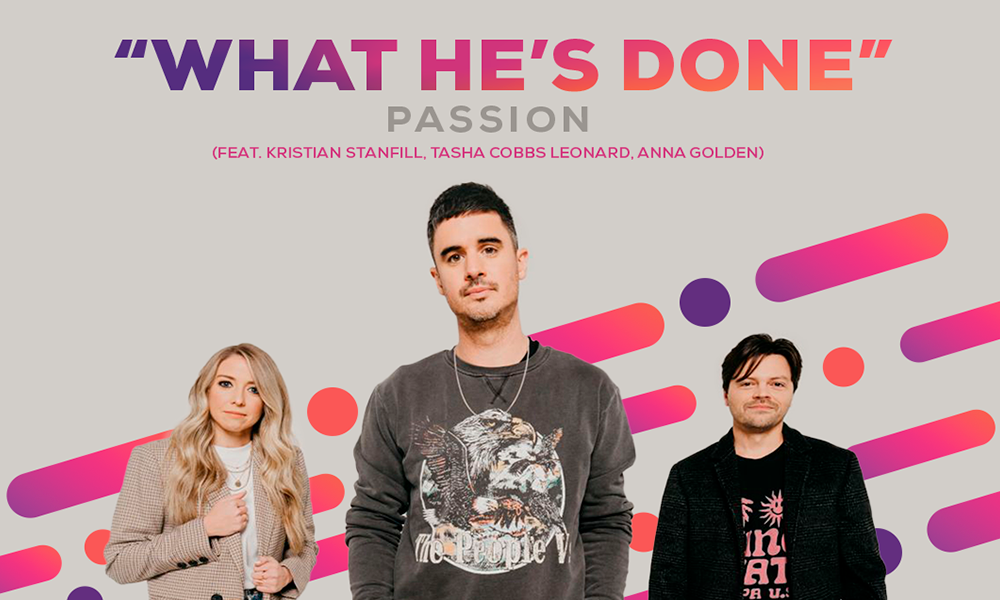 "All the glory and the honor to the Son
My sins are forgiven
My future is Heaven
I praise God for what He's done"
There are so many different things about God that we can choose to praise. We can praise God for who He is, for how He loves us, for creating us, and much more. In "What He's Done," @Passion chooses to praise God for all of the things He has done for us. God sent His son to bleed and die to wash away the sin of the world. Now, we are freed from the clutches of death itself, and will sing His praises for the rest of our days. In this song, we have a reminder of God's love and amazing faithfulness to us.
WATCH NOW: Passion "What He's Done (Feat. Kristian Stanfill, Tasha Cobbs Leonard, Anna Golden)"
"What He's Done" boasts strong vocal performances by @Kristian Stanfill, @Tasha Cobbs Leonard, and @Anna Golden, whose voices blend together to create a beautiful refrain of praise to Christ. As the song's energy builds to a climax, all three powerhouse singers give their all, letting their voices rise in unison as they proclaim the incredible feats God has accomplished on Earth. If ever we have doubts about God's loving kindness towards us, we must remember all of the things He has done to prove his faithfulness in the past.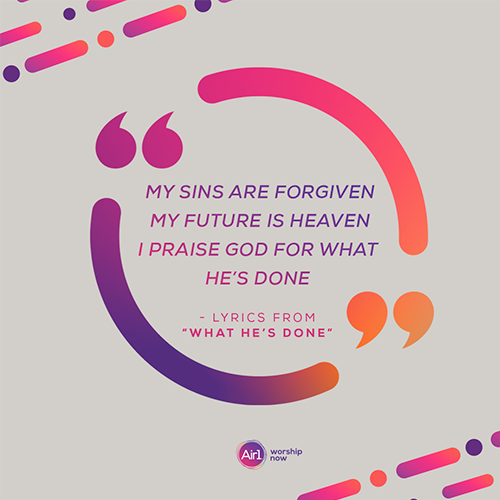 When life throws challenges our way, it can be easy to get discouraged or disheartened. Towering mountains can seem too steep for us to climb and descending valleys can seem even more daunting to venture into. When we remember the great things that God has already done, however, we can have confidence to face our trials with the God of great miracles by our side. He has always loved us, even when we couldn't see it. He has proved that love time and time again through everything He has done. So let us raise a shout to Him for everything He has done, and for everything He will continue to do.
"Speak! Say the Name above all names
Over every broken place
He is risen from the grave!"
"What He's Done" was released in February 2022 as a part of Passion's latest album, "Burn Bright". Melodie Malone, one of Passion's leading vocalists explains the constant renewal of her life in Christ, saying, "I'm always wanting to have a relationship, have a conversation with Jesus and in those moments, he transforms me and makes me more like Him. That's what the Christian life is."