Posted on Monday, Apr 25, 2022 by Katie Clinebell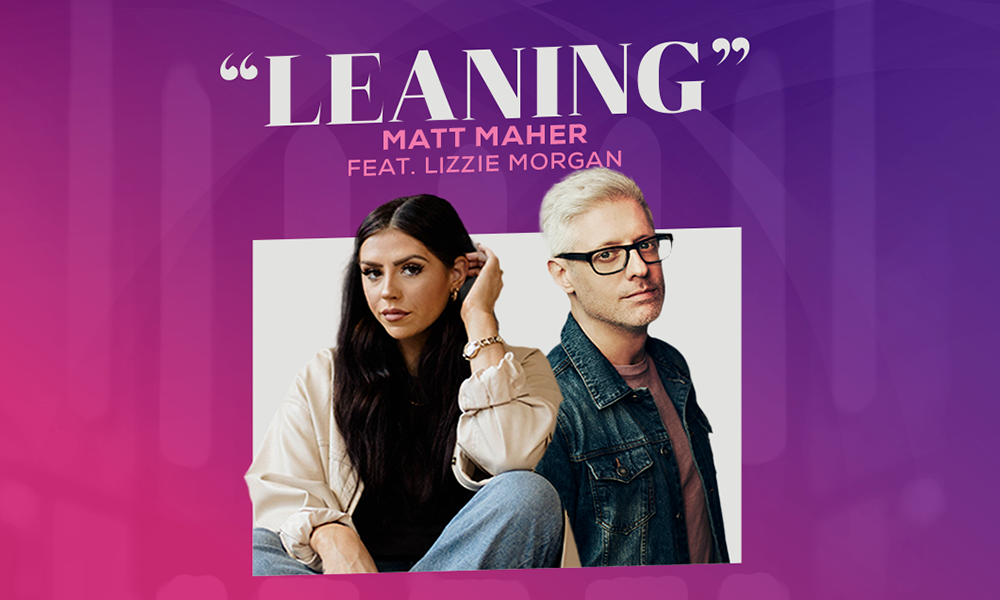 "What a fellowship
What a joy divine
What a priceless gift
God I'm yours and you are mine"
When we think of flying high, it is rarely associated with restfulness. In order to fly in life, you have to put in the effort required to do so, it seems. We assume that only by accomplishing great things will our spirits soar. In @Matt Maher and Lizzie Morgan's "Leaning," they show us that our strivings and efforts in this world cannot provide the same kind of spiritual soaring that is achieved when we simply lean into God to steady ourselves. When we feel unsteady, we can rest on God, letting our spirits soar in a way they cannot otherwise.
WATCH NOW: Matt Maher "Leaning (Feat. Lizzie Morgan)"
"Leaning" begins with a soft piano, playing along with the sound of a country organ. As the song's energy rises, Morgan and Maher's voices blend together to create a sound reminiscent of a hometown church service with the energy of a marching army. Maher and Morgan create an anthem for those who need God's shoulder to cry on, as well as those who are ready for God's strong arm to pick them back up again.
When life leaves us in need of rest, we need not look further than the God standing by our side. He holds His hands out for us, waiting for us to come to Him and find the rest that we so desperately need. When we get our strength from God, we will find a wellspring of never-ending joy that will allow our lives to overflow with His unconditional and life-changing love.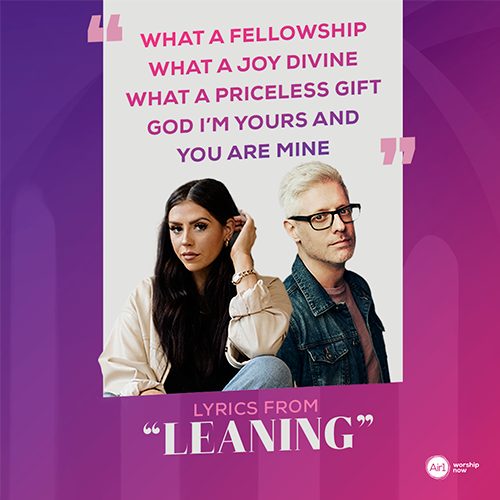 "Leaning" was released as a single in March 2022. Maher explains, "There are times in life where on either side of a difficult season you're either asking, 'How am I going to get through this?' or, you're on the other side looking back in amazement saying, 'How did I get through this?' That's where I find that the most sincere, real, authentic prayers get prayed."