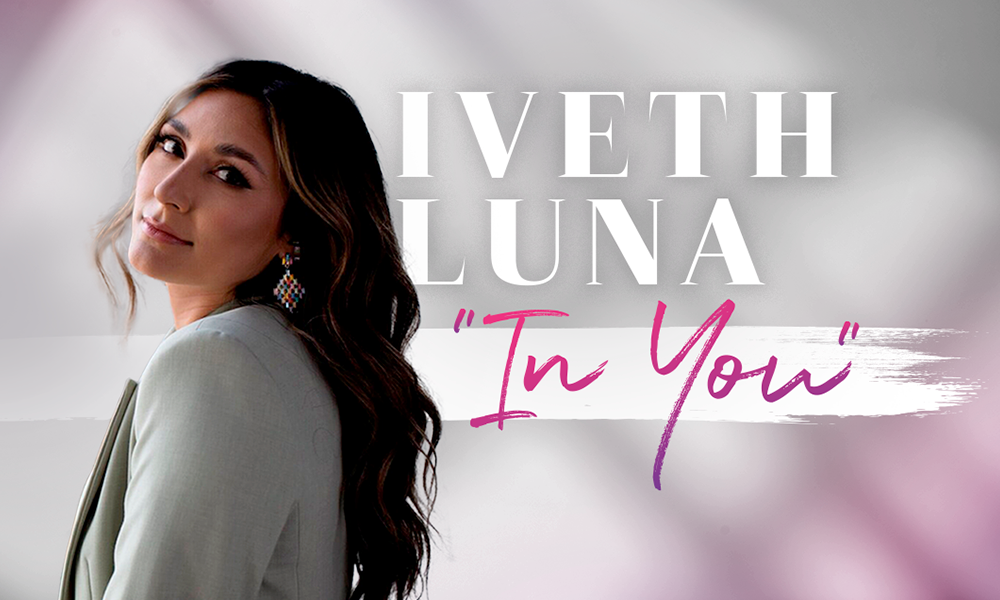 "I can face the lions the giants
I'll walk tall through the valley
Fear won't shake me won't break me
It doesn't matter what I'm up against"
We used to dream of going to the moon, curing diseases, and making a difference with our lives, but over time, our struggles can make our dreams seem impossible. Even smaller aspirations like getting a friend to church can seem impossible when our hope has been beaten down. We need to remember that with God, all things are possible. With @Iveth Luna's "In You," we are reminded of the giant-slaying, mountain-moving power of faith in God. Luna shows us that we are free to dream again when we have God on our side.
WATCH NOW: Iveth Luna "In You"
"In You" begins with a striding beat as Luna's assured vocal powers up the song into an upbeat anthem of possibility. Luna opens the song by reminiscing about long-abandoned dreams that were not pursued for fear of failure. Luna compares these fears to mountains that have moved her as she declares "I don't want to live that way." Through the song, Luna leans into her faith, drawing strength from the power of God and letting it empower her life and her confidence.
As our faith in Jesus grows, so too will our fortitude. We can face any challenge without fear of failing when we have faith in Christ. This song reminds us that even when things are looking dark, we can run to God, and he will drive us forward into victory every time. It may not look exactly how we envision it, but God will never let us down and He will never fail. As long as we are working alongside God, we cannot truly fail either. We can do all things through Christ.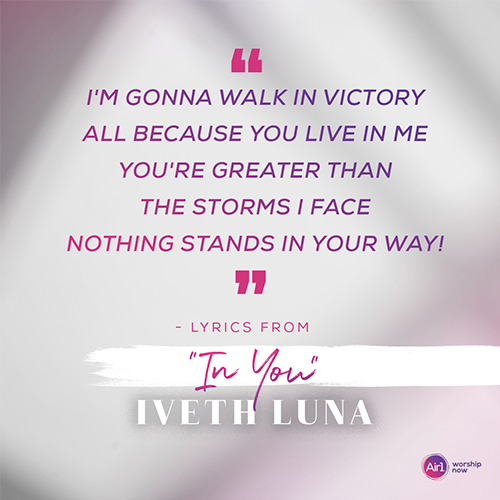 "In You" was released as Iveth Luna's first-ever single in September 2021. While many might use music to distract from their everyday problems, Iveth Luna seeks to serve a different purpose with her music. "I sing and I write not to distract, but to help heal, to help comfort, to give hope, to point to truth and something bigger than us."