Posted on Sunday, Feb 20, 2022 by Katie Clinebell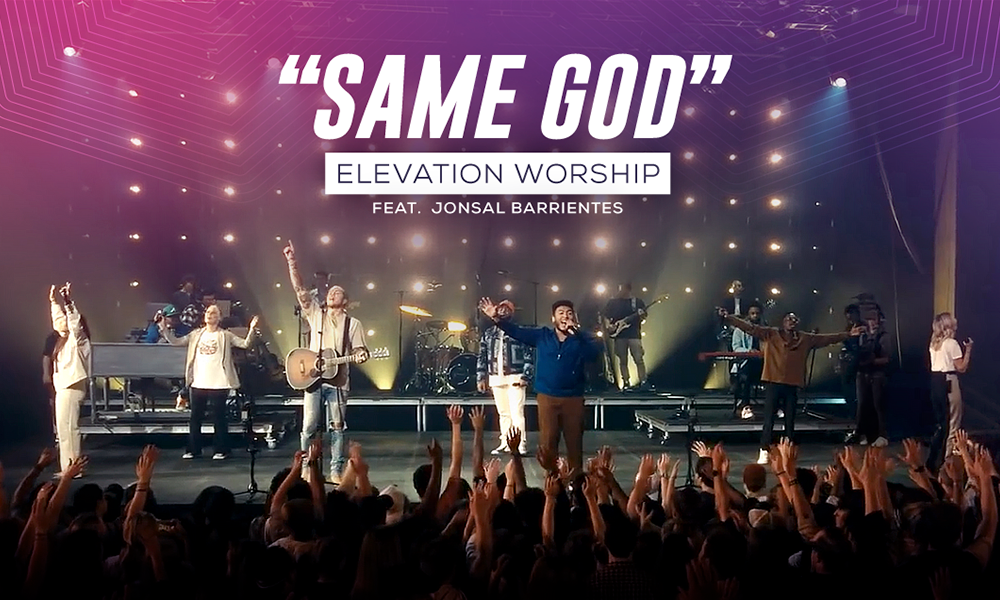 "I'm calling on the God of David
Who made a shepherd boy courageous
I may not face Goliath
But I've got my own giants"
When we hear of the amazing stories of God's miracles in the Bible so many years ago, we can forget that God still has the power to perform miracles in today's world. God can still move in us the way that He moved in David, Moses, Mary and so many others in the Bible stories that we read so often. In "Same God," @Elevation Worship and the vocal talents of Jonsal Barrientes call on God in a time of struggle, declaring the way that His power has been seen in ages past, and can be seen again today. Barrientes and all of Elevation raise their voices, ringing out their desperation for God and asking him to move in their lives like He has so many times before.
WATCH NOW: Elevation Worship "Same God (Feat. Jonsal Barrientes)"
"Same God" carries a deep sound for a generation that desperately needs God's leadership. With the noise of powerful electric guitars and a marching beat, Elevation and Barrientes provide an anthem that will revive faith. "Same God" inspires us to keep moving and keep the faith and call on His name when trials and tribulations stare us in the face.
Some of the most famous moments from the Bible include snapshots where God's spectacular power was clearly presented. God parted the seas so His people could walk through to live in freedom. God empowered a small shepherd boy to face down a giant and win the fight instantly. God's son was born from a young girl who was simply brave enough to be obedient to Him. Each of these moments were made possible only through God's power. Elevation Worship and Jonsal Barrientes give us an accessible way to reach out to God in times of distress through this song.
"You moved in power then
God move in power now
You are the same God"
"Same God" was released as a single in January 2022 and will be released as a part of Elevation's upcoming album, "LION," scheduled for release on March 4th, 2022. One of Elevation Worship's leaders, Chris Brown says about the single, "I hope the song portrays His character and nature in a way that takes people on a journey and reminds people that we're a part of a great cloud of witnesses that have seen this same faithful God make good on His promises to the generations before us, and those to come after."