Posted on Sunday, Jan 16, 2022 by Katie Clinebell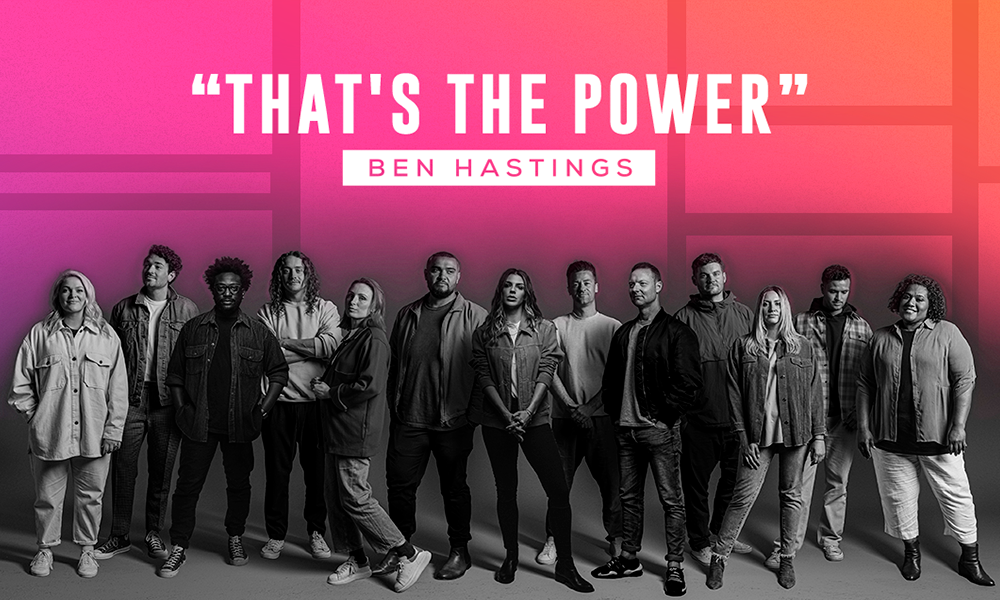 "There's a Name that levels mountains
Carves out highways through the sea
I've seen its power unravel battles
Right in front of me"
Life in today's world can bring about many daunting and difficult situations, and the many distractions that come along with them can cause us to lose sight of just how powerful God really is. Through sickness, disease, famine, pain, and even death, the world can throw a lot of fearsome things our way, but in everything, we can hold tight to the promise of the power of God in and around our lives each day. In "That's The Power", @Ben Hastings points back to famous biblical examples to show the power of God, such as David's legendary defeat of Goliath or the deliverance of Shadrach, Meshach, and Abednego from the fiery furnace. Ben Hastings declares the song to be an anthem for churches in today's world, encouraging them to call on the ever-powerful name of Jesus in times of uncertainty.
WATCH NOW: Ben Hastings "That's The Power"
Led by the iconic vocal of Benjamin Hastings, the song begins with a rhythmic guitar opening, as the lyrics bring to mind the times when the power of Jesus' name has been shown in the past. The song's energy quickly jumps up as the first chorus kicks off, keeping a rhythmic, marching melody to praise along with. "That's The Power" keeps a consistent energy and power, keeping with the message that God's power is the same today as it was yesterday and will still be the same tomorrow. When we remember how powerful God truly is, it allows our fears to fade into the background.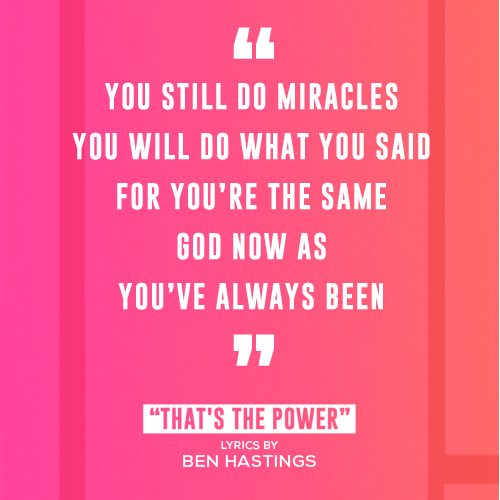 When life throws scary situations at us, it is natural to seek shelter, like the Israelites being challenged by Goliath, but God can do amazing things through us when we choose to trust Him and stand against our fears. In the same way, it can be tempting to avoid the fire, and follow along with the crowd, but even if we are cast into a fiery furnace for standing out, God will have our backs. Whatever we might face, God's power remains just as potent as it was for the heroes of the Bible.
"You still do miracles
You will do what You said
For You're the same God now as
You've always been"
"That's The Power" was released by Ben Hastings in November 2021 as part of his collective's 27th live worship album, "These Same Skies." Songs that declare the power of Christ hold a special place in the hearts of the collective's members, such as Alexander Pappas. About "That's The Power", Pappas says, "We have access to the same power that raised Christ from the dead and I think that is a profound statement that we as the church should never tire of declaring."