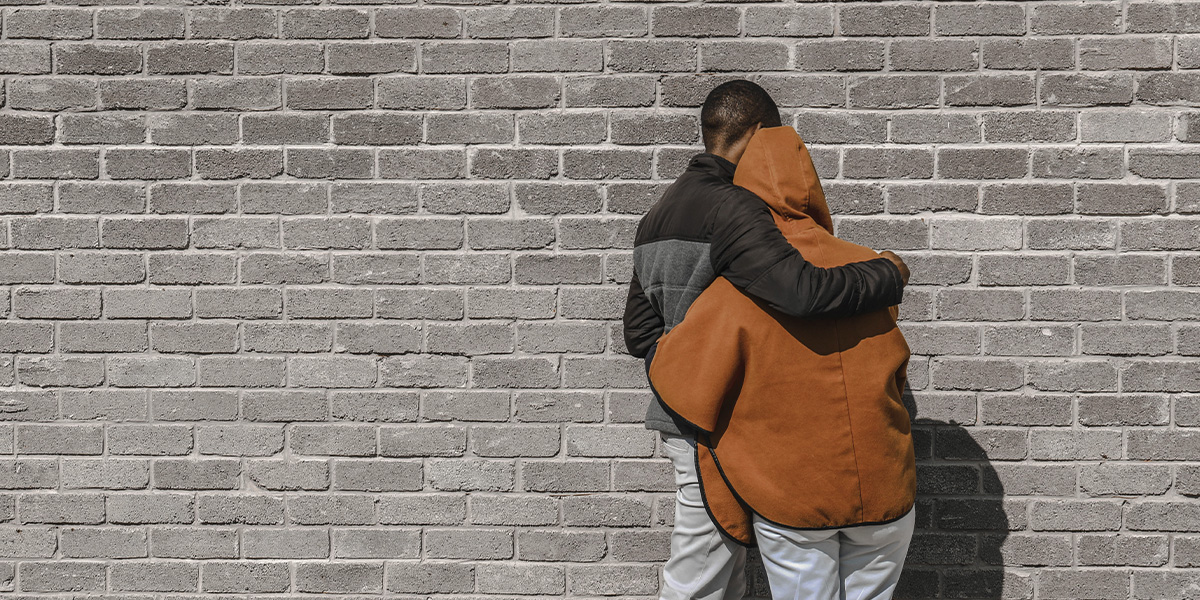 Are you struggling to forgive someone who hurt you deeply or repeatedly? Were you betrayed by someone you trusted? If so, you are not alone. God sees and cares about your pain, so when He asks you to forgive, you can heal and not have to carry the offense anymore. Although our anger and frustrations are normal, God calls us to forgive as He forgives us so that we may be free of the bitterness that wants to hold us back. Forgiveness is never easy, but God will always help and guide us through the process. Here are 8 prayers to pray to help you on your journey to forgiving others.
1. Instead, be kind to each other, tenderhearted, forgiving one another, just as God through Christ has forgiven you. – Ephesians 4:32 NLT
Lord, I often find it challenging to be kind to those who have wounded me. I struggle to be friendly, let alone to forgive. Please help me find comfort in knowing I do not have to rely on my strength for things like this. Instead, it is You who I get to rely on, so please soften my heart and help me to forgive. Amen.
2. Love prospers when a fault is forgiven, but dwelling on it separates close friends. – Proverbs 17:9 NLT
God, You tell us to love our enemies. However, that can be challenging. Sometimes it is hard to love our friends when they do something against us. I pray that You give me the ability to see past my pain in the present and help me forgive so that my friendships can continue to grow in You and love may prosper. In Jesus' name, I pray, amen.
3. So watch yourselves! "If another believer sins, rebuke that person; then if there is repentance, forgive. 4 Even if that person wrongs you seven times a day and each time turns again and asks forgiveness, you must forgive." – Luke 17:3-4 NLT
Lord, it is so hard at times to put aside my hurt and anger towards those who sin against me. In these times, I ask that You please help me to remember that Your Word invites us to forgive seventy times seven, as You have done for me. I strive to be more like You every day and ask that You give me the strength to forgive even under these painful circumstances so I may show Your love to others. Amen.
4. Instead, "If your enemies are hungry, feed them. If they are thirsty, give them something to drink. In doing this, you will heap burning coals of shame on their heads." – Romans 12:20 NLT
Lord, please help me have the strength and ability to treat my enemies with kindness, no matter what they deserve. Your Word tells us to treat others as we would want to be treated, not as they have treated us. This is difficult for me at times, and I ask that You empower me to give others the grace You would extend to me so that I may be free of the power of the enemy. In Jesus' name, amen.
5. Hatred stirs up quarrels, but love makes up for all offenses. – Proverbs 10:12 NLT
God, when holding a grudge, it feels as if bitterness is taking residence in my heart. I pray that You help me to remember that having hatred in my heart only hurts myself, not the person the hatred is aimed towards. I ask that You fill my heart with Your unfailing love so that I will be free of hate and be able to forgive others instead. In the most powerful name of Jesus, amen.
6. Jesus said, "Father, forgive them, for they don't know what they are doing." And the soldiers gambled for His clothes by throwing dice. – Luke 23:34 NLT
Heavenly Father, sometimes forgiveness is required even when the person I need to forgive isn't asking for it. I pray that You help me forgive them anyway. Even if they continue to wrong me, Lord, I pray that I would forgive like You do, so that I may grow and they may see Your love through me. In Jesus' name, amen.
7. Now, however, it is time to forgive and comfort him. Otherwise, he may be overcome by discouragement. 8 So I urge you now to reaffirm your love for him. – 2 Corinthians 2:7-8 NLT
Dear God, I know that releasing forgiveness is important for my well-being. Still, I pray that You help me see that forgiveness for the sake of those I am forgiving is also important. I ask that You equip me to forgive others like Jesus does, so we both may be healed and rest in Your love. In Jesus' name, amen.
8. But if we confess our sins to Him, He is faithful and just to forgive us our sins and to cleanse us from all wickedness. – 1 John 1:9 NLT
Father, I thank You for the gift of forgiveness You gave me. Although I deserve nothing, You give me everything. Please provide me with a gracious and loving heart so that I may be able to go into the world and forgive those who need to experience the power of Your forgiveness. In Jesus' name, I pray, amen.