Posted on Sunday, Aug 02, 2020 by Air1 Staff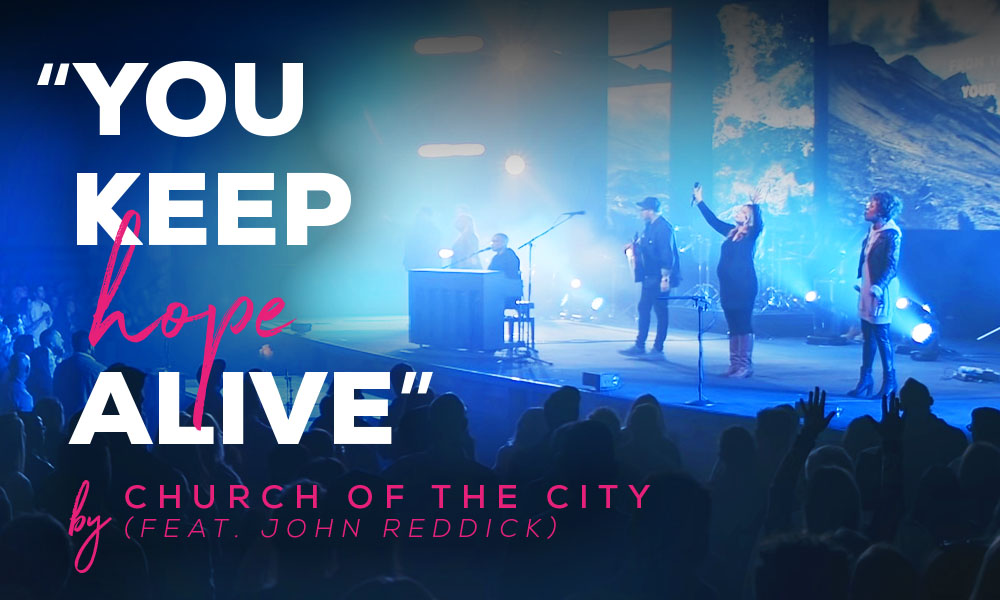 "There's hope in the breaking
Hope in the sorrow
Hope for this moment
My hope for tomorrow"
Watch the Live Performance of "You Keep Hope Alive"
"Every chance you get, with everything you've got...RUN to Jesus!!! He IS our hope!"
-Jon Reddick
Watch the Official Lyric Video for "You Keep Hope Alive"
About the Artist
Church of the City is a family of churches spread across the Nashville, Tennessee area that seeks to pursue the way of Jesus for the renewal of the city. Founded by pastor Darren Whitehead in 2013, Church of the City quickly became a home for many of the artists, songwriters, and creatives who call "Music City" home.
Jon Reddick is one of the worship leaders and musicians at Church of the City. He also writes songs and performs live at weekly services.
"Worship pastor and songwriter, Jon Reddick, has a heart for the church and the songs that pour out from congregations into the world. Throughout his writing career he's intentionally composed lyrics that speak about redemption and hope in a way that impacts cross cultural narratives of a generation hungry for healing.

After years of leading worship, writing songs for the church and even touring with other artists, Reddick is now ready to pour all of his experience and passion into his own songs."
-www.jonreddickmusic.com