Posted on Sunday, Oct 17, 2021 by Katie Clinebell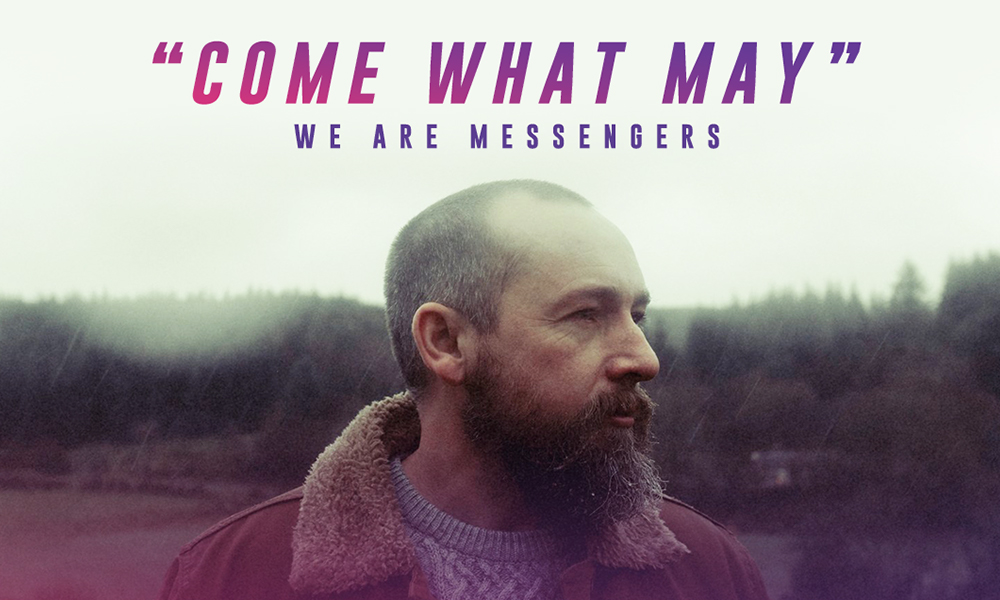 We Are Messengers Redefine Trials as Pathways to More in "Come What May"
"Sometimes sorrow is the door to peace
Sometimes heartache is the gift I need
You're faithful, faithful in all things"
Trials are thieves. They come in the middle of the night and snatch joy, peace, and perspective to name a few. Trials can overwhelm us and leave us feeling stuck in a narrative of loss and pain. But what if our trials were actually being used by God not to harm us, but to lead us to more? @We Are Messengers gives listeners an encouraging challenge in these moments of grief with their single "Come What May".
LISTEN NOW: We Are Messengers "Come What May" Official Music Video
As the song opens, the lyrics illuminate the power of God to transform our trials into pathways to more than pain. While this transformation does not take away from the fact that a trial is often accompanied by true loss, it offers listeners hope that their trial is more than something that takes from them. With God, a trial is actually a canvas God is crafting into a doorway for more. With God, sorrow can become peace and heartache can become a gift. As the song builds with the light sounds of synth pads and driving drums, the singer cries out in worship with a chorus that proclaims God's unwavering faithfulness. It doesn't matter what the singer is experiencing, He is wrapped by the peace of God which enables him to say, "Come what may".
"The Lord is my shepherd, I shall not want
He makes me lie down in green pastures
The Lord is my shepherd, leads me to still waters
And He restores my soul"
Lead vocalist and co-writer of the song Darren Mulligan shared, "In the past year, we've all collectively been forced to concede that, despite our illusions and devises, we do not get to control the world around us. 'Come What May' is a song that not only acknowledges this reality, but revels in the fact that we have a God that loves us and is worthy of our faith, hope, and trust no matter what circumstances we are facing. It's a celebration of freedom of not having to fabricate a false reality to ourselves and those around us and a declaration of the goodness of God."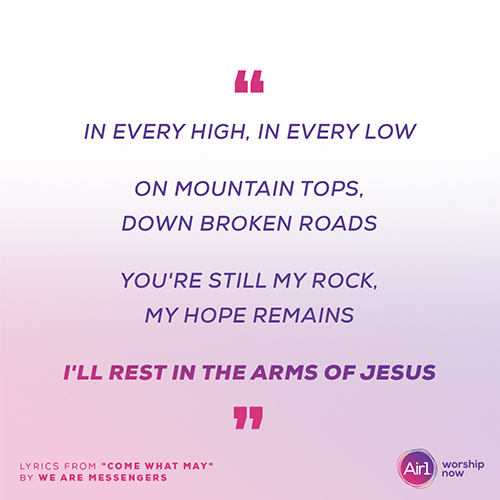 "Come What May" was released as a single by We Are Messengers in June 2021.