Posted on Sunday, Oct 03, 2021 by Elevation Worship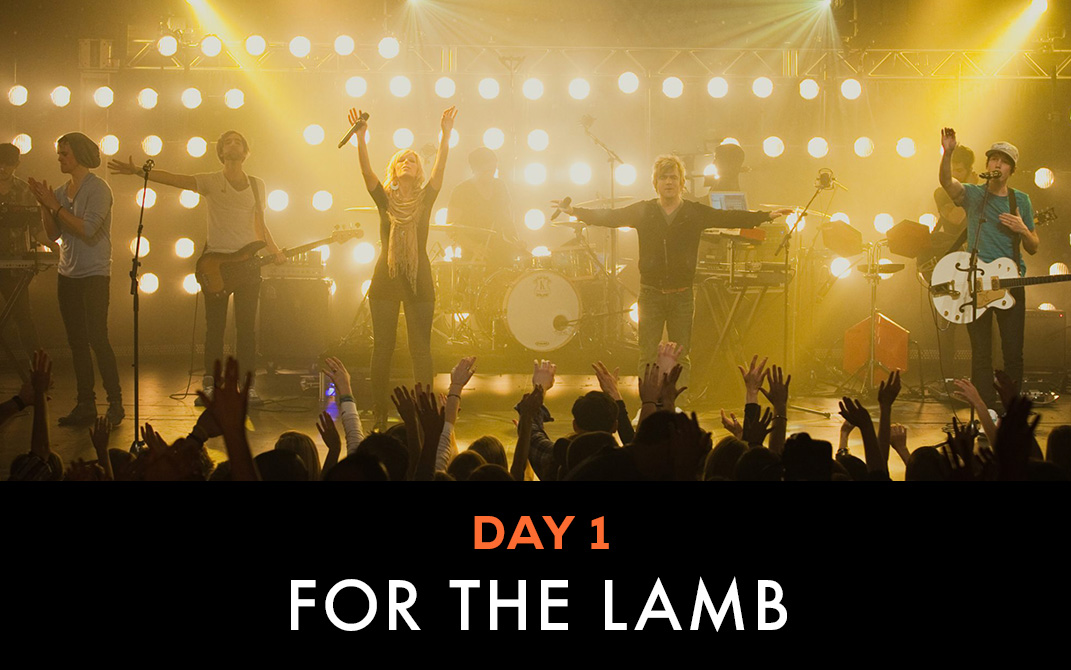 DAY ONE || FOR THE LAMB
Jesus tells us that trouble is coming. It's not a matter of if but when.
But Jesus, knowing that the suffering was necessary to accomplish His mission, fixed His focus on something greater.
The foundation of the Christian faith is that Jesus overcame death, leaving behind an empty tomb and pressing ahead with a new life through resurrection. Though nothing can shake that foundation, the tremors of life's ever-changing circumstances can leave us fixed on nothing but our troubles.
"For the Lamb" is a reminder that in those moments, Jesus invites us to lift our heads; to fix our eyes on Him just as He fixed His eyes on the Cross. Though He died on that cross, He would soon rise from the grave so that we might have new life.
Most high and lifted up
Be glorified forever
Jesus has overcome
Declare it now together.
LISTEN NOW: For The Lamb (LIVE)
One day, we will have the opportunity to declare Heaven's perspective of our troubles, together with a chorus of angels, shouting about the everlasting love that has won the battle for our salvation.
Then I heard a loud voice shouting across the heavens,
"It has come at last—
salvation and power
and the Kingdom of our God,
and the authority of his Christ.
For the accuser of our brothers and sisters
has been thrown down to earth—
the one who accuses them
before our God day and night.
And they have defeated him by the blood of the Lamb
and by their testimony.
And they did not love their lives so much
that they were afraid to die. - Revelation 12:10-11
I have told you all this so that you may have peace in me. Here on earth you will have many trials and sorrows. But take heart, because I have overcome the world." - John 16:33
Therefore, since we are surrounded by such a huge crowd of witnesses to the life of faith, let us strip off every weight that slows us down, especially the sin that so easily trips us up. And let us run with endurance the race God has set before us. 2We do this by keeping our eyes on Jesus, the champion who initiates and perfects our faith. Because of the joy awaiting him, he endured the cross, disregarding its shame. Now he is seated in the place of honor beside God's throne. - Hebrews 12:1-2
---
Elevation Worship began in 2006, when pastor and songwriter Steven Furtick was just launching Elevation Church in Charlotte, NC, he and his worship team began writing songs and eventually started releasing albums to the general public. His vision was to create a strong, unifying worship culture that made a place for people to connect with God.
Article reposted with permission from Essential Records