Posted on Sunday, Sep 12, 2021 by Katie Clinebell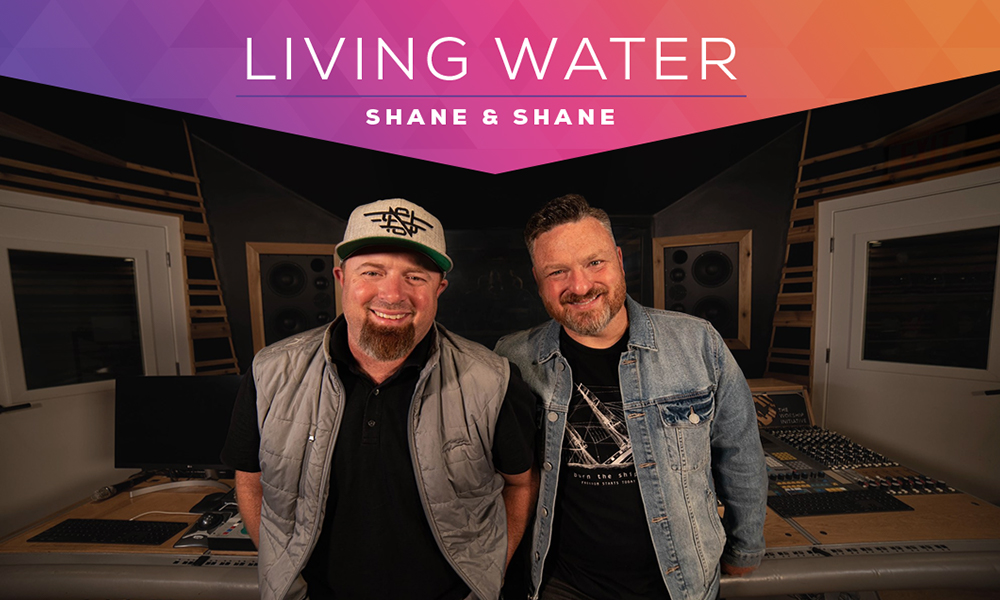 "Are you thirsty?
Are you empty?
Come and drink these living waters"
Thirst is a powerful humbler. When I'm thirsty, I feel helpless to counteract the feeling myself without a refreshing drink of water. There's nothing I can do on my own to alleviate that need for something outside of myself. Similarly, when my soul longs for peace and purpose, I feel a spiritual type of thirst that can only be quenched by a deep drink from the rivers of the Holy Spirit. It's this type of thirst and refreshment that Shane & Shane sing about in their song "Living Water".
LISTEN NOW: Shane & Shane "Living Water" Official Audio
Known for their blended and rich harmonies, Shane & Shane, who met doing college ministry at Texas A&M, stir the listener in a passionate plea to God to refresh their souls. In utilizing their iconic bare acoustic sound that nods to an earlier era of historic Church music, the duo focuses on connecting individuals to God's power through striking imagery, a swelling melody, and limited instrumentation. In the same way water is the simplest, purest way to quench our physical thirst, this simple song that swerves as prayer to God asking for a movement of His spirit for refreshment is an example of the simples way we can approach God in worship when our souls are in need of a refresh.
"Living water
Deep within me
Saturate my soul
Like a river
Break the levy
Let it overflow"
This dynamic depiction of God's living water helps the listener understand both the transforming power and peace-giving gift a movement of God's spirit brings. Even though the living waters flow strongly as they break down strongholds, they also hold us steadily in a current that refreshes our souls.
"Living Water" comes from Shane & Shane's latest album, "Psalms, Hymns, and Spiritual Songs, Vol. 1" that was released in July 2021. Shane & Shane have been writing and performing together for 15 years and currently have no intention of slowing down.