Posted on Thursday, Sep 17, 2020 by Air1 Staff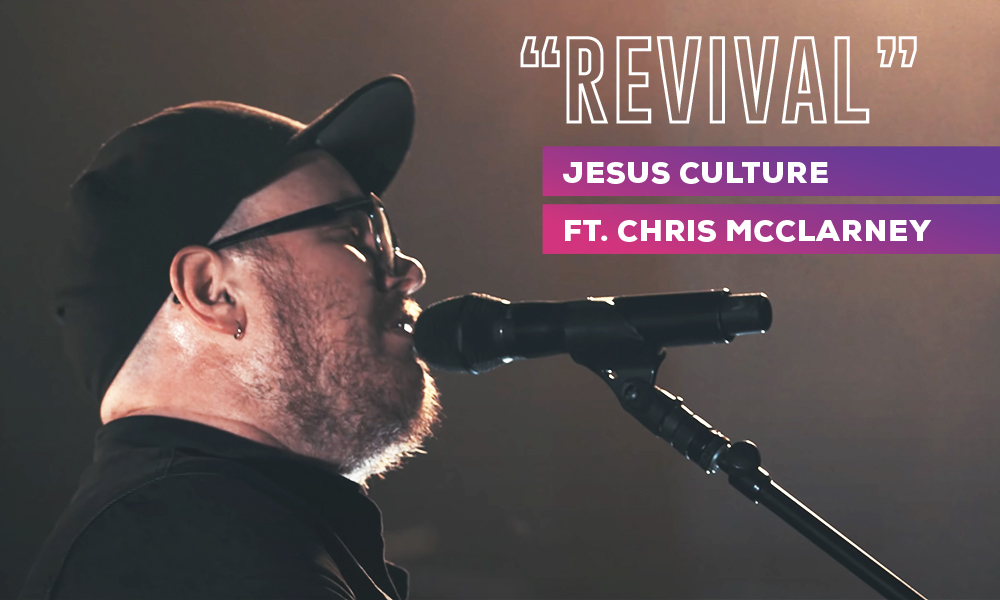 "We want to see revival
Bring us back to You
Oh how we need You to"
Watch as Jesus Culture and Chris McClarney sing "Revival" Live:
Acoustic Performance with a Special Behind the Song Feature:
About the Artists
@Jesus Culture is a community of worship leaders and musicians who's heart is to see a generation impacted by encounters with the presence of God. Originating out of the Jesus Culture movement which began in 1999, they recorded their first album in 2005 at their youth and young adult conference in Redding, CA. Since then Jesus Culture has released 9 annual live albums and over 20 solo artist albums. Jesus Culture leads worship both at their local church in Sacramento, CA and abroad through conference events and worldwide tours.
Jesus Culture has sold more than one million albums worldwide since their debut project in 2005 and garnered more than 3.8 million followers on social media and over 34.5 million views on YouTube. Jesus Culture is focused on equipping a generation to transform society by bringing people into an encounter with God's love through worship and discipleship. The songs they release capture the heart of the movement.
@Chris McClarney grew up in the church as the son of a youth pastor and met Jesus at a very young age. When he was 14 he began leading worship for a small group, which then led to full-time ministry in local churches and inner-city ministry across Nashville, TN. Chris' powerful worship anthem "Your Love Never Fails" has become one of the most popular songs in America's churches as reported in the TOP 25 of CCLI and a #1 song on the Billboard Christian chart. Chris recently partnered with Jesus Culture music recording his debut live album "Everything and Nothing Less." This powerful live album features 9 brand new songs recorded live at the 2015 Jesus Culture Sacramento conference.