Posted on Sunday, Aug 16, 2020 by Air1 Staff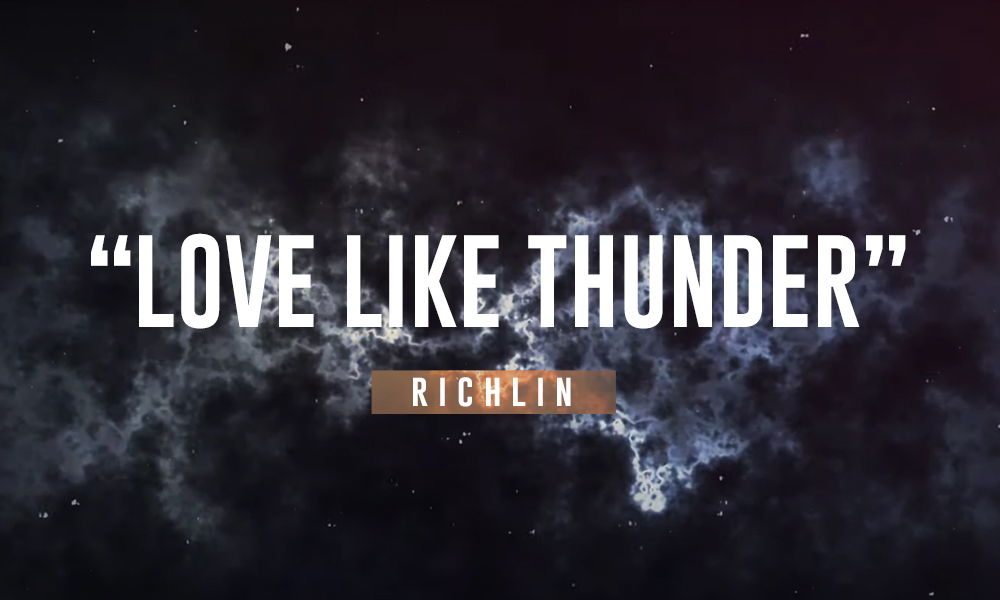 Thunder
Shakes the skies and moves the seas
Yet leaves each single heart in perfect peace
Watch the Official Lyric Video
for "Love Like Thunder"
Learn the Inspiration Behind the Song
"I wanted to write a song that talked about how forceful the love of God really is. It shakes the sky, shakes the seas, and yet it's so personal that it touches my heart and it touches your heart."
-RICHLIN
About the Artist
Brandon Richardson goes by the artist name RICHLIN, and grew up in southern Oregon. Brandon's musical influences include an eclectic mix of contemporary Christian music, hip hop and country music. This unique variety shows in the music RICHLIN is producing, which Brandon says it aimed at reaching new audiences whose tastes are always changing.
RICHLIN arrived on the Christian music scene earlier this year with the debut single "Royal Blood" which was released on Gotee Records. Since then he's released a few more singles, and we are looking forward to a full album release hopefully in 2020. Gotee Records was formed in 1994 by producers Joey Elwood and Todd Collins, alongside Grammy winner TobyMac.
"Music, for me, is simply a vehicle to facilitate an encounter with the presence of God. A melody is a platform to declare the knowledge of who He is. It's my hope that every song I write serves to not only encourage the listener, but to stir their heart with fresh passion and affection for God." - RICHLIN