Posted on Thursday, Feb 18, 2021 by Air1 Staff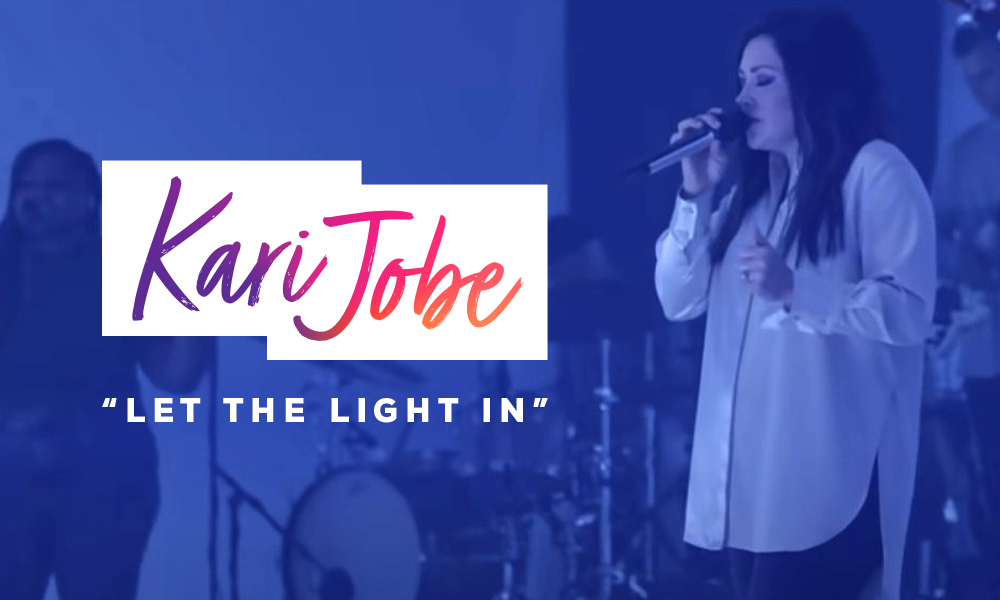 "It's time for the sleeper to wake
It's time for the old winds to change
I hear the Spirit say it's time"
WATCH: The Official Live Music Video Now!
"Recording this album live without an audience was something I wrestled with, but I really felt God say to keep moving forward" @Kari Jobe
WATCH: The Visualizer of "Let The Light In" (feat. Cody Carnes):
"This song is such a strong prophetic declaration right now in a season where things have felt dark and disappointing. God is the King and He is strong and mighty. He is the Great Light. It's time to open the windows to your heart in a spiritual sense and let His light shine in making the darkness flee."

About The Artist:
"I grew up in a Christian home, my family ministered a lot at local churches," Kari says. "I grew up in a ministry culture where people connected to God through music and through the Word."
Besides being a powerful vocalist and songwriter, Kari Jobe is also a commanding worship leader at Gateway Church in Southlake, Texas. She started leading worship at the young age of 13 and hasn't stopped ever since. "My heart for worship is my life, my passion, it's what I love more than anything in the world," says Kari. "And to me, it's not about music and it's not about just writing songs, but it's about connecting people to the heart of God and to the presence of God."