Posted on Sunday, Mar 06, 2022 by Katie Clinebell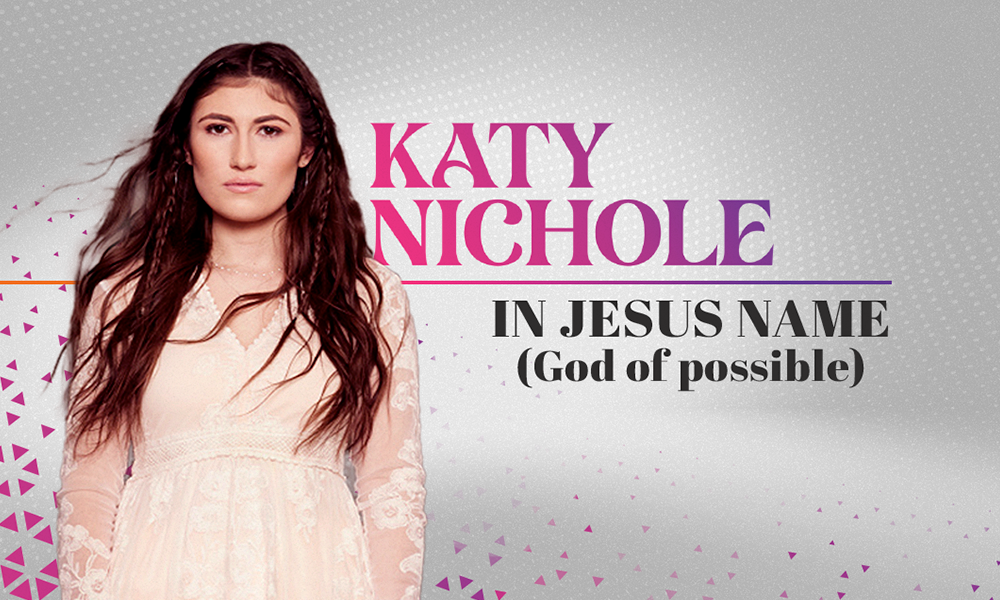 "I pray for your healing
That circumstances would change
I pray that the fear inside would flee
In Jesus name"
We can often forget how powerful our words can be. With a single utterance, our words can inflict great wounds on others or bring incredible healing. The power of our words is amplified exponentially when we use them to call out to a power higher than ourselves. When we reach out to God through our words and prayers, He promises to answer us. With @Katy Nichole's "In Jesus Name (God of Possible)," Katy sends out a prayer for anyone listening and beseeches God to move in their lives by bringing revival. Nichole calls upon the name of Jesus as a source of power that can move in our lives, as well as the lives of those we pray for in His name.
WATCH NOW: Katy Nichole "In Jesus Name (God of Possible)"
"In Jesus Name (God of Possible)" begins with a simple and powerful vocal from Nichole, rising through each verse as the song's energy follows. Nichole's voice shines through this song to produce a beautiful ballad of prayer in desperate circumstances. Whether you are praying for someone else in a difficult time, or needing a little prayer for yourself, this song brings with it the power you need.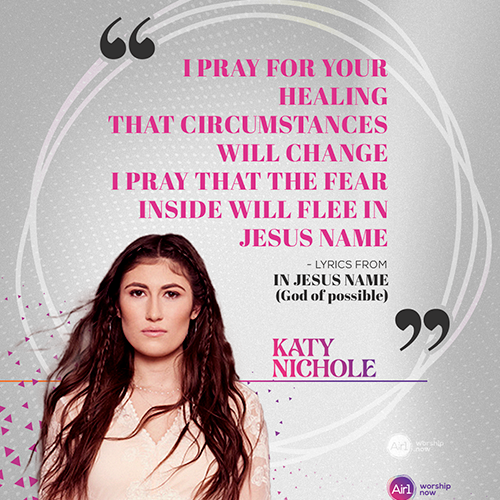 We will come in contact with many hurting people who need us to intercede on their behalf through prayer. Life brings with it inevitable difficulties and struggles that will require a great amount of prayer to get through. This song shows that whether we are praying for a restoration of faith, physical or spiritual healing, or even praying for a miracle, our prayers will matter and will make a difference in people's lives.
"Come believe it
Come receive it
Oh the power of His Spirit is now forever yours"
"In Jesus Name (God of Possible)" was released as a single in January 2022, and has seen widespread success, reaching second highest position on the iTunes Top Songs chart. Nichole draws on God's work through her own pain in writing this song, saying, "God's healed me, so I know He can heal someone else. I'm going to share my story and hope it will encourage others to go and share theirs".