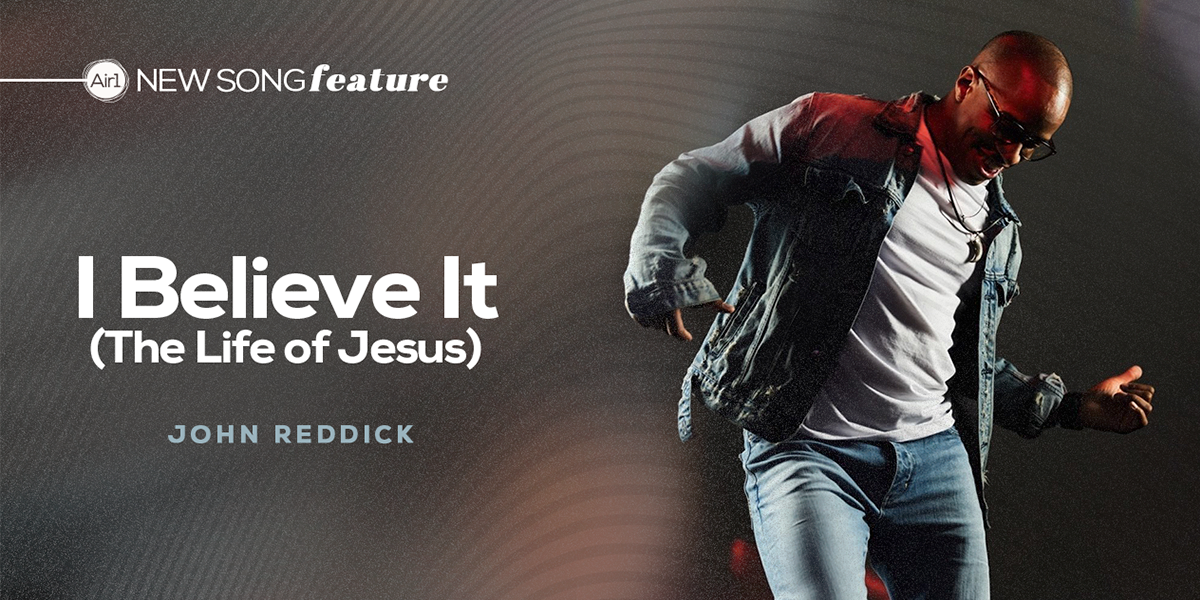 "I believe in the life of Jesus
I believe that He conquered death
I believe in the resurrection
I believe that He's coming back again"
With all of the eloquent and elegant ways that people in today's songs present their faith, we can start to feel like a simple, honest declaration of faith is not enough. Not all of us are poetic enough to craft a groundbreaking and fully original faith statement, but that does not mean that our proclamation of belief is any less powerful. In "I Believe It (The Life Of Jesus)," @Jon Reddick provides us with a straightforward, yet profoundly effective anthem for declaring our faith in Christ. Through this song, Reddick shows us that a simple statement can affirm our faith just as much as a complex one, as long as it is genuine.
WATCH NOW: Jon Reddick "I Believe It (The Life Of Jesus)"
RELATED CONTENT: "God Turn It Around" by Church of the City (Ft. Jon Reddick)
"I Believe It (The Life Of Jesus)" begins with a confident piano melody, as Reddick's voice declares that Jesus' life is more than a mere story. This song's pop-rock sound lends itself to the sheer freedom that is found in an unashamed declaration of faith in Christ as the Son of God and the savior of the world. Reddick unabashedly announces his belief in Jesus' life, death, and resurrection, as well as the power of the Holy Spirit in our lives today.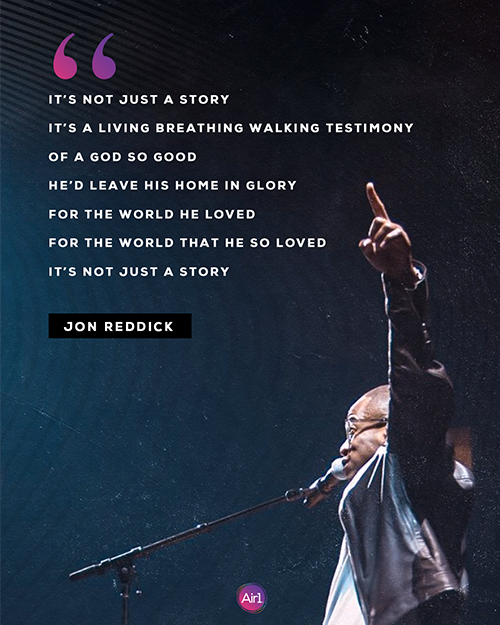 With so many strange and different ways that the gospel is being presented today, this straightforward affirmation of Jesus' holiness and ability to give salvation might be just what the world needs right now. We must never lose sight of Jesus as the One who sits at the right hand of God. Jesus is more than just another good teacher. He is the only way to eternal life and forgiveness for our sins. All we have to do to accept His gift is believe in His life, and ask Him to change ours.
"I can't deny it
If I said I got here on my own I'd be lyin'
'Cause my eyes have seen the goodness
Of the father"
"I Believe It (The Life Of Jesus)" was released as a single in January 2023. Reddick further explains the thought process behind his faith. "As I watch the thread that God has been weaving over my life, I can't explain it away as coincidence or life itself or even science. I have to give the glory to God. When I look at that, I believe that Jesus walked this earth, I believe that He died for our sins and I believe that He rose with all power in His hands."