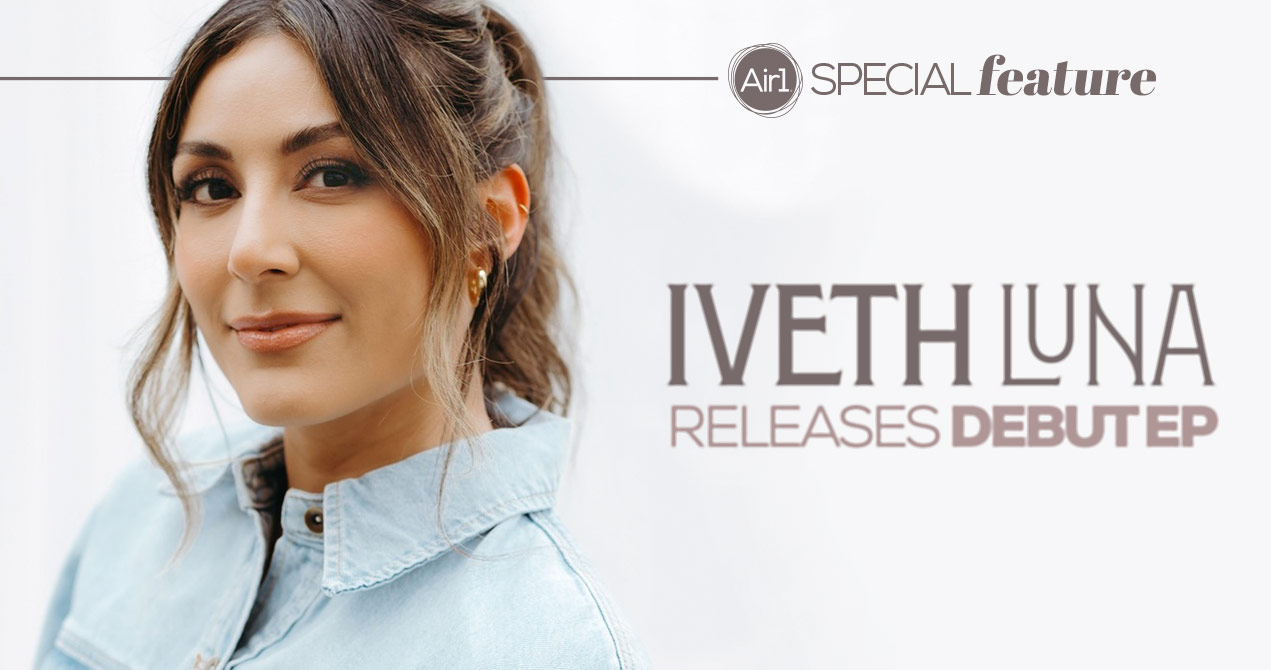 Air1 artist @Iveth Luna has taken the music scene by storm with the release of her highly anticipated debut EP, "Just Like Jesus." Packed with powerful lyrics and soul-stirring melodies, Luna's EP showcases her unwavering faith and musical prowess.
WATCH NOW: Iveth Luna - In You (Official Music Video)
RELATED CONTENT: Iveth Luna Sees the Possibilities of God With "In You"
Produced by Christian Music hitmakers Kevin Rooney and AJ Pruis, "Just Like Jesus" features six captivating tracks, including three previously unreleased songs: "Second Chances," "Give It To Jesus" and "Believe." Luna, alongside her talented co-writers Cindy Morgan, Caleb and Jordan Ward, Don Koch, Brian Bunn and Carl Cartee, pour their hearts into every lyric, delivering an authentic and true worship experience.
Luna's deep-rooted trust in God and her personal journey of faith shine through in each song on the EP. With an unwavering belief in miracles yet to be seen, she confidently sings, "I still believe, in the Holy Ghost, the hope that's holding me, by the blood of Christ, I'm claiming victory, over the darkness, you made a promise, I still believe."
Recognizing the power of music to transcend language barriers, Iveth Luna has recorded Spanish versions of three tracks from the EP: "Just Like Jesus," "In You," and "Ears to Hear." By offering these Spanish renditions, Luna ensures that her message of faith and hope resonates with a diverse global audience.
"Just Like Jesus" is now available on all major music platforms. Prepare to be moved, uplifted and inspired as you embark on a journey of worship with Iveth Luna.