Posted on Monday, Nov 15, 2021 by Katie Clinebell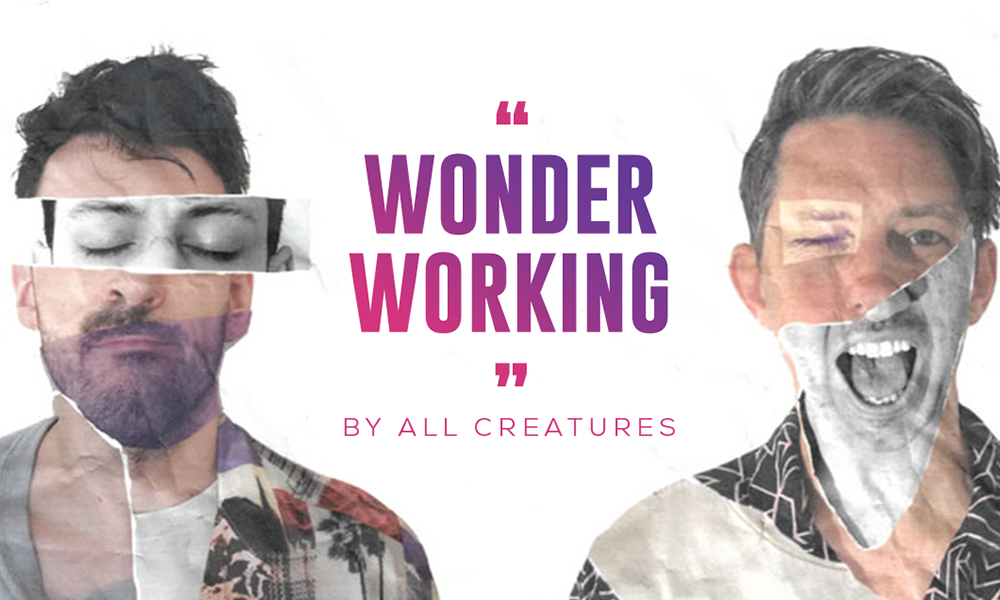 Impossible is Removed from the Dictionary in All Creature's Anthem "Wonder Working"
"I've seen so many plot twists
I've stopped trying to guess how He's gonna move next
Just lean back with the lions, cookout in the fire
I don't have to be so stressed"
Take "impossible" out of the dictionary because God has entered the room. In an electronically driven anthem, @All Creatures declare God's ability to rework setbacks into comebacks.
WATCH NOW: All Creatures "Wonder Working"
We've all seen the sports movie where the underdog wins. The unlikely hero scores the winning point and the crowd goes wild. The athlete's determination has won the day. However, this is the difference in our victories: in the movies, victory typically rests on the hard work and determination of the athlete in these stories, but in our lives the victory for the underdog rests in the wonder working, miraculous nature of God. He transforms our downtrodden stories into beautiful moments created to give Him glory.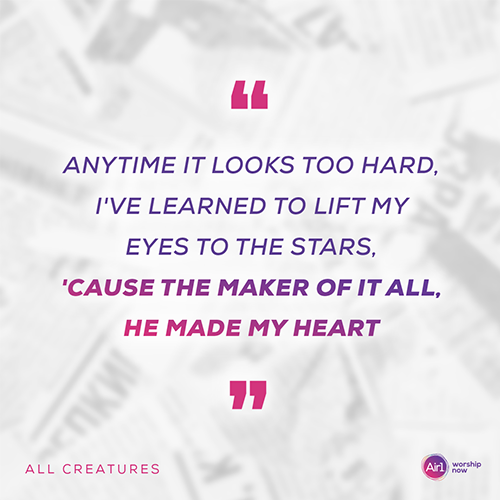 This joyful track for All Creatures begins with just as much confidence as it ends with. The singer immediately greets the listener with his assured hope that God makes plot twists a regular thing. Soon after the song erupts with a techno chorus that declares that we belong to a wonder working God who makes a way.
"Anytime it looks too hard I've learned to lift my eyes to the stars
'Cause the Maker of it all, He made my heart"
"Wonder Working" is the first single from new duo All Creatures. According to their Spotify bio, Chris and Ben, who comprise the duo, had been striving for years as solo artists, with not even a thought of starting a band or becoming CCM artists. When the two found themselves in a writers room together, all of that changed. It became clear that all of the experiences (failures and successes), and heart for people that Chris and Ben shared fit together in a way that only God could make happen. All Creatures toutes their fresh perspective, every-dad compassion and youthful exuberance for life.