Posted on Monday, Nov 15, 2021 by Katie Clinebell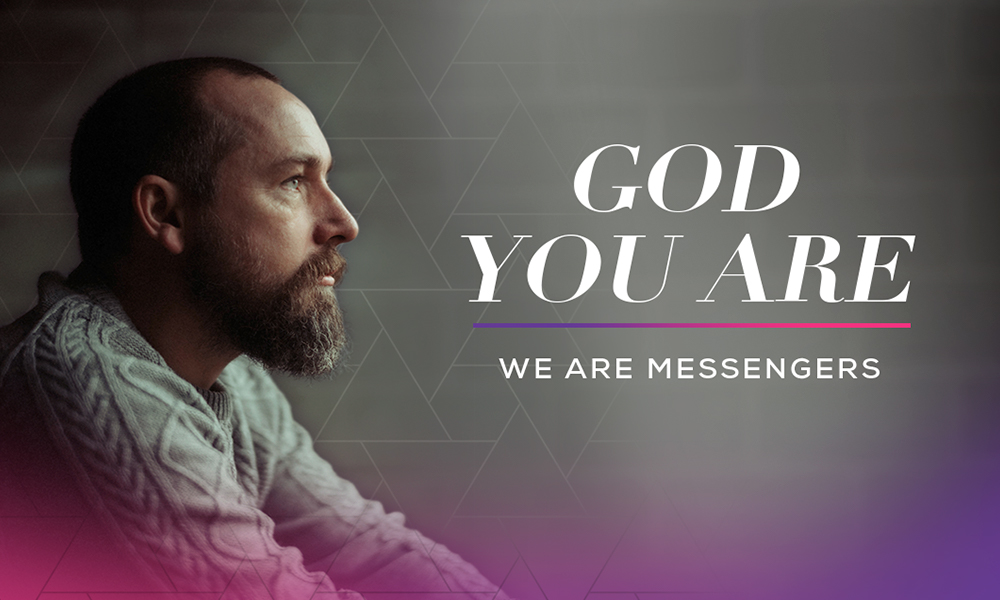 "When I was young, You called my name
I tried to run but still You came
And You stepped into the dark
'Cause that's just the kind of God You are
When heaven seems beyond my reach
You still see eternity in me
You're turning ashes into art
'Cause that's just the kind of God You are"
Sometimes it's easier to remember that God is with us in the here and now when we remember that He has been with us in times gone by. In @We Are Messengers' soul-stirring and anxiety-stilling ballad "God You Are", listeners are reminded of the way God has pursued them throughout their entire lives. In a song centered on the power of the gospel, listeners can be encouraged by the reminder that God is a God who makes art out of our ashes yesterday, today, and forevermore.
WATCH NOW: We Are Messengers "God You Are" (Official Lyric Video)
Upon the first words of the song, the listener is taken back to the memories of their younger days. Perhaps sweet memories of childhood games in the yard quickly come to mind, or perhaps recollections of seasons of rebellion are the first thoughts when it comes to years gone by. But no matter which memories come to mind first, the steadfast pursuit of God in the midst of youth's naivety or youth's stubbornness can quickly be celebrated as it is then traced throughout the artwork He has made out of our lives.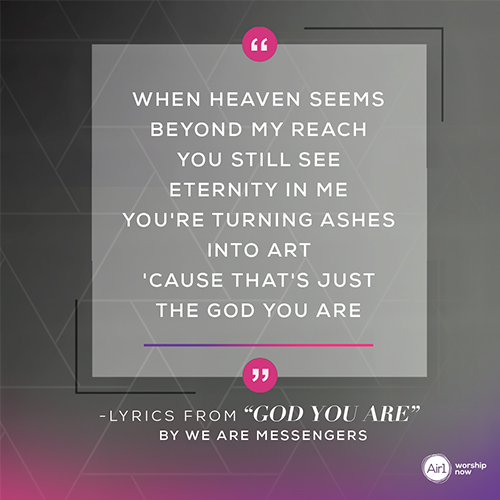 We Are Messengers pairs lyrics that reach listeners in the intimacy of the past with a gentle electric guitar that slowly builds in intensity as the bridge rushes in declaring that God is holy, holy, holy. The hopeful chorus is a sweet reminder that God's goodness and artistic hand in mapping our lives does not depend on who we are, or have been, but on Jesus' blood shed on the cross.
"It's in the empty tomb
It's on the rocky cross
Your death defying love
It's written in Your scars
You'll never quit on me
You'll always hold my heart
'Cause that's the kind of God You are"
"God You Are" was released in August 2021 and is a single off of We Are Messengers album "Wholehearted" which was released in October 2021. The track features the vocal support of artist @Josh Baldwin.
RELATED CONTENT: We Are Messengers Releases New Album "Wholehearted"