Posted on Friday, Jan 29, 2021 by Air1 Staff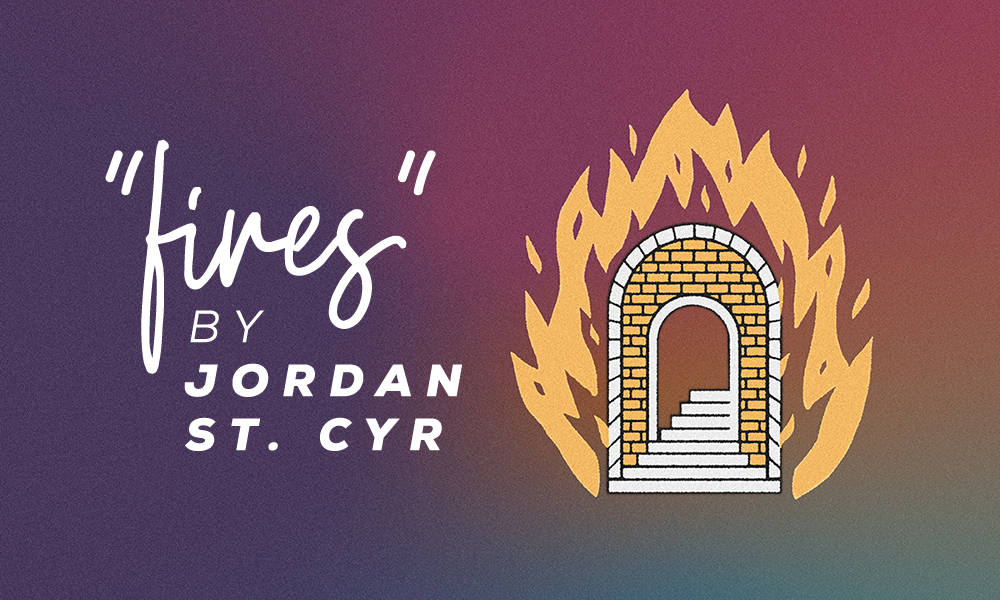 "You've walked me through fires
Pulled me from flames
If You're in this with me, I won't be afraid"

WATCH: The Official Lyric Video Now!

"I realize now that God gave me Nathan's story so I could walk through mine with my daughter, to help me along the way and allow my faith to rise up, to know God has not left me in this trial. Rather, He is walking it with me, guiding me through the pain and refining and purifying my heart that I may know him more." - Jordan St. Cyr

Don't Miss The Official Song Story
Official Video Behind The Song "Fires"

"God walked with us in 2020 and He will in 2021. Happy New Year!" - @Jordan St. Cyr

About The Artist
Having started writing poetry and music as well as leading worship at his church at 14, Jordan is not new to a life surrounded by the arts. His love for writing was inspired by his father, Gerry St. Cyr, who groomed and helped him understand the craft during the early years. "Growing up in a house with a dad who loved songwriting made it a natural skill for me to gravitate towards. "I'm so grateful for his guidance and encouragement," says Jordan.
At 19, Jordan found himself connecting the dots between music and the positive impact it had on the social justice issues of the time. This prompted his enrollment in Youth With A Mission (YWAM), known for its high-level music program. He also served 2 months in New York City supporting the Salvation Army's relief effort post 9/11. Inspired so deeply by these experiences, he felt that it was time to get in the studio and share what was on his heart through songs. With the guidance of Canadian veterans Steve Bell and John Buller, he found a recording home at DeCapo Studios in Winnipeg, with producer Nolan Balzer.
Over the next handful of years, Jordan continued to pursue his music career as the frontman of a rock n'roll band he formed with his brothers, and as a worship leader. Performing in clubs, coffee houses, churches, and youth groups showed him an overwhelming glimpse into humanity's deep desire for meaningful connection and the hope to find something more vibrant than our current reality. This revelation made it evident that his desire to transition into Contemporary Christian was less of a pursuit of a career and rather his life's calling.
Since then, he has been nominated and won several awards and competitions including CM United Christian Artist of the Year (2018), Western Canadian Music Awards nominee (2018), Nashville Rising Star winner (2017). Most recently, Jordan was nominated for eight GMA Covenant Awards (2019) and walked away with five including Song of the Year, New Artist of the Year, Recorded Song of the Year, Male Vocalist of the Year, and Pop Song of the Year, making it a very exciting start to the year and confirmation that he is doing what he has been called to do.
in 2018 he released a song called In My Lifetime, co-produced by Ben Calhoun (Citizen Way) and Micah Kuiper (Hawk Nelson), and received international attention while winning 1st place in the Nashville-based Unsigned Only Competition in 2017. April 10, 2020, he released a brand new record called Fires with an EP to follow in the summer.
Jordan St. Cyr lives with his wife, Heather, and their four children in Niverville, Manitoba.