Posted on Thursday, Sep 10, 2020 by Air1 Staff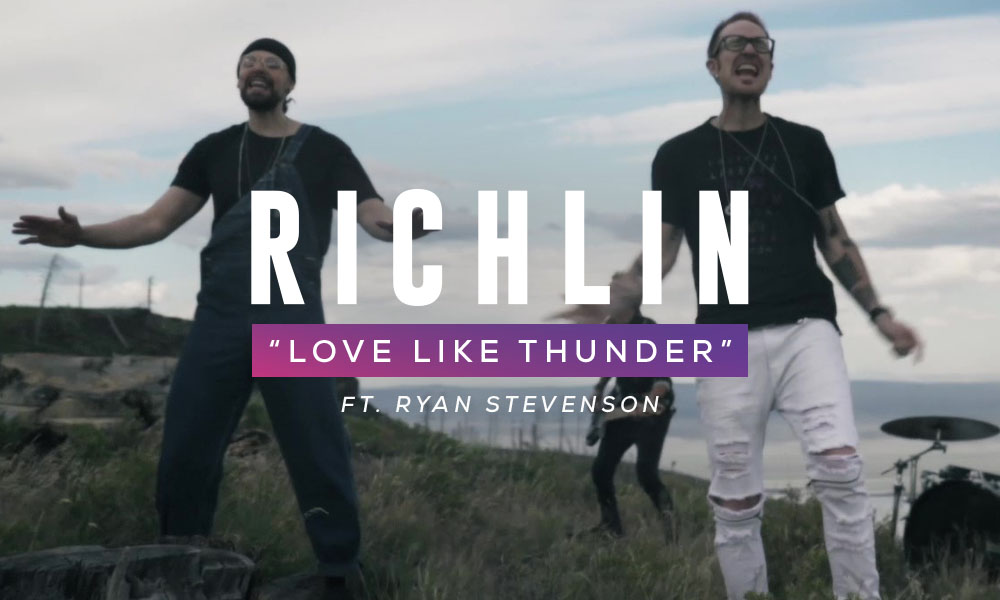 "Love Like Thunder" features Ryan Stevenson, who also appears with RICHLIN in the video, which was shot on location in Summer Lake, OR, and premieres on Air1.com today.
Watch the Exclusive Premier Only On Air1.com
RICHLIN is a relative newcomer on Air1 and we're so excited to offer this exclusive look at the new music video for "Love Like Thunder" featuring Ryan Stevenson.
"I'm so proud and excited to introduce RICHLIN to the world...but I'm equally excited to see his infectious heart and personality minister to everyone who hears and meets him!" - @Ryan Stevenson
"I sat down to write a song one day and I thought man we have such a grasp on the love of God. The love of God is peaceful and it surpasses knowledge & understanding, but I wanted to write a song that talked about how forceful the love of God really is. It shakes the skies, shakes the seas and yet it's so personal that it touches my heart, touches your heart." – @RICHLIN
Understand the Inspiration Behind the Song
"I love seeing people encounter the Lord. So much more can happen in a moment of worship than what can happen in a message. There's something that's always been exhilarating for me to see people touched in the moment of the presence of God." -RICHLIN
Check out this Exclusive Instagram Interview with RICHLIN and Air1's own FriendLEE


About the Artist
A southern Oregon boy from the ranch town of Paisley, population: maybe 250. The son of a rancher and farmer's daughter who, from his earliest teen years, served as a worship leader. He openly listened to CCM and country music, yet privately consumed the 90s-era hip-hop culture. He was both a basketball player and a drummer.
Here's a man who has a genuine heart for Christ and, also—thanks to his biblical literature collegiate education—a profound knowledge of the Scriptures (something that he says has developed him into a solid songwriter). In many ways, his voice is reminiscent of a favorite alt-rock artist, while his sound is progressively haunting. Definitely not something you'd expect from a CCM fan, a country music enthusiast or a hip-hop head.