Posted on Sunday, Oct 03, 2021 by Katie Clinebell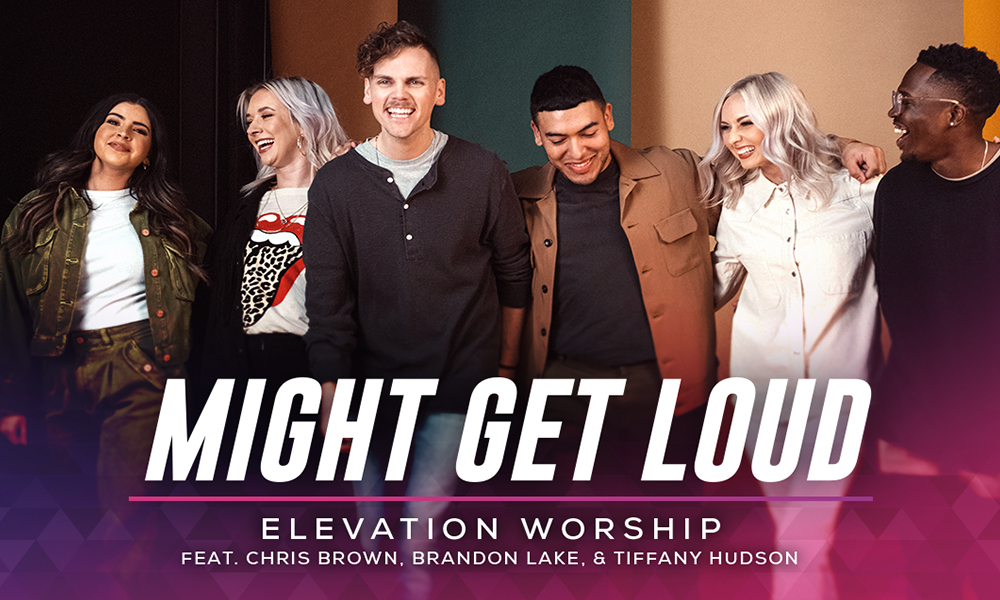 @Elevation Worship Encourages Listeners to Throw Off Inhibition and Push the Boundaries of Sound in "Might Get Loud"
"Excuse me for a minute
But I have got a song to sing
It might not be on key
But it's from my heart
No one else can tell it
What the Lord has done for me
This might take all day
So I better start right now"
Rock & Roll, in all of its gritty imperfection, is making itself known in worship culture in Elevation Worship's "Might Get Loud". This authentic declaration of uninhibited praise serves as a battle cry for decibel and image shattering adoration. Elevation Worship staples Chris Brown, Brandon Lake, and Tiffany Hudson lead listeners in a powered anthem that celebrates God's movement in our lives and encourages us to praise him without rehearsal or inhibition.
LISTEN NOW: Elevation Worship "Might Get Loud" Official Audio
Reservations of imperfection or noise considerations are quickly put to rest in this jubilant track. The unreserved instrumentation coupled with the repetitive and building lyrics of excitement move worshippers to be themselves as they praise God. At times, our human nature can be prone to performing as we think God wants us to in praise instead of proclaiming the song in our hearts that's calling out to him. Elevation Worship gives us a great opportunity to lean into and declare the thanks in our hearts as it is.
"I don't have a halo
No I'm not a perfect man
I'm just glad to be a child of God
When I think of where I coulda been
Shoulda been woulda been
if he hadn't stepped in
I got a praise on the inside that can't be denied
and I gotta get it out right now"
In keeping with the raw authenticity of the lyrics that convey an acceptance of imperfection, the track is layered with messy, yet completely satisfactory, levels of wild drum beats, a driving electric guitar, and a rhythmic bass. The fullness of the track's score helps listeners engage authentically in worship.
"Might Get Loud" is a single from Elevation Worship and was released in August of 2021. The track was written by Steven Furtick, Chris Brown, and @Brandon Lake.