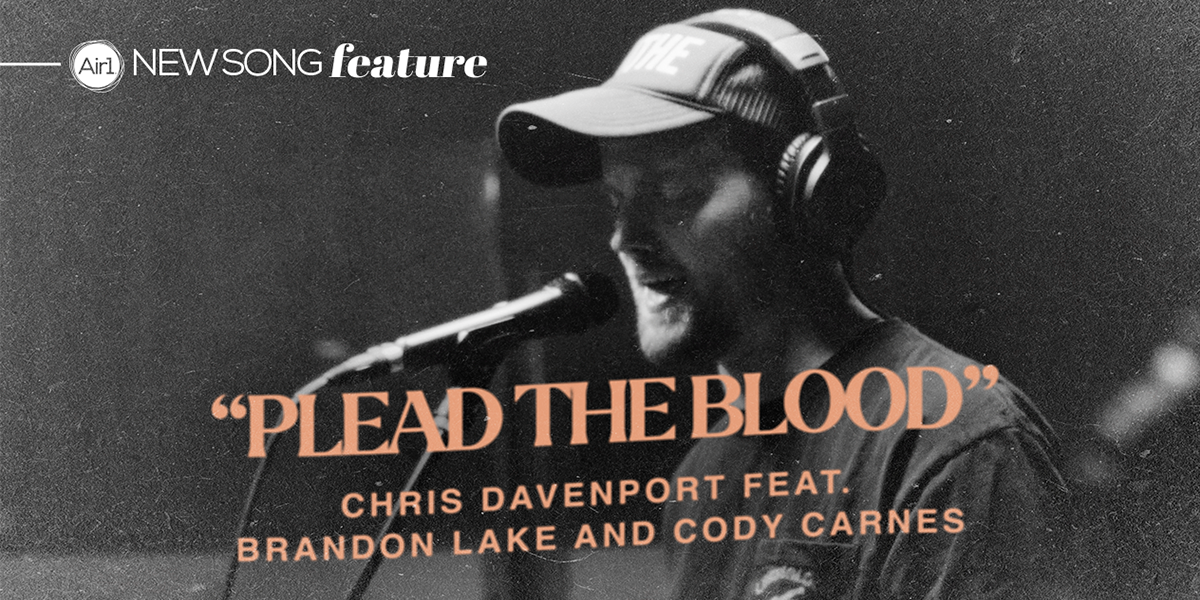 "Here and now I draw a boundary
Against every weapon that's formed
The thief and his plans will pass over
When he sees the red on the door"
Throughout our lives, the enemy tries to discourage us and condemn us because of the ways we have sinned. The enemy loves to tell us that we are not worth Jesus' love because of the ways we have fallen short, but this message is a lie. In "Plead The Blood," @Chris Davenport, @Brandon Lake and @Cody Carnes all collaborate to declare that Jesus' blood is our defense against any accusation that is thrown at us. Jesus' sacrifice testifies in our defense, so we do not need to be condemned any longer.
WATCH NOW: Chris Davenport, Brandon Lake, Cody Carnes "Plead The Blood"
RELATED CONTENT: Brandon Lake and Thomas Rhett Release Powerful Version of "Talking to Jesus"
"Plead the Blood" begins with a recognizable melody, taking a classic hymn, "Nothing But The Blood" and incorporating it into this modern spin on the hymn's age-old sentiment. As Lake, Carnes, and Davenport's voices rise, each voice calls out to Jesus as their defense in their own way. This trifecta of smooth, iconic voices blends together wonderfully as the song's energy rises, creating a uniquely inspiring, hopeful message of freedom from condemnation.
One of this song's main messages is that nothing can free us from the weight of sin, save for the power of Jesus' sacrifice upon the cross. No matter how hard we might try to earn our own salvation, nothing we do will be able to wash away our sins. Only through accepting the gift of Jesus' sacrifice can we ever truly be made right. Instead of struggling again and again to make ourselves right, yet getting nowhere, we can simply accept Jesus' gift and rest in the defense it serves for us against sin and shame.
"I plead the blood of Jesus
My shield and my shelter
It's my defense
I claim it over and over again"
"Plead The Blood" was released as a single in April 2023. The song is also to be featured on Davenport's debut album, "TIME," releasing in June of this year. On the title of his upcoming album, Davenport says, "The last few years have taught me that time is perhaps God's most underrated gift… For every door He opens, He gives me time to become who I need to be to walk through it."