Posted on Monday, Nov 01, 2021 by Katie Clinebell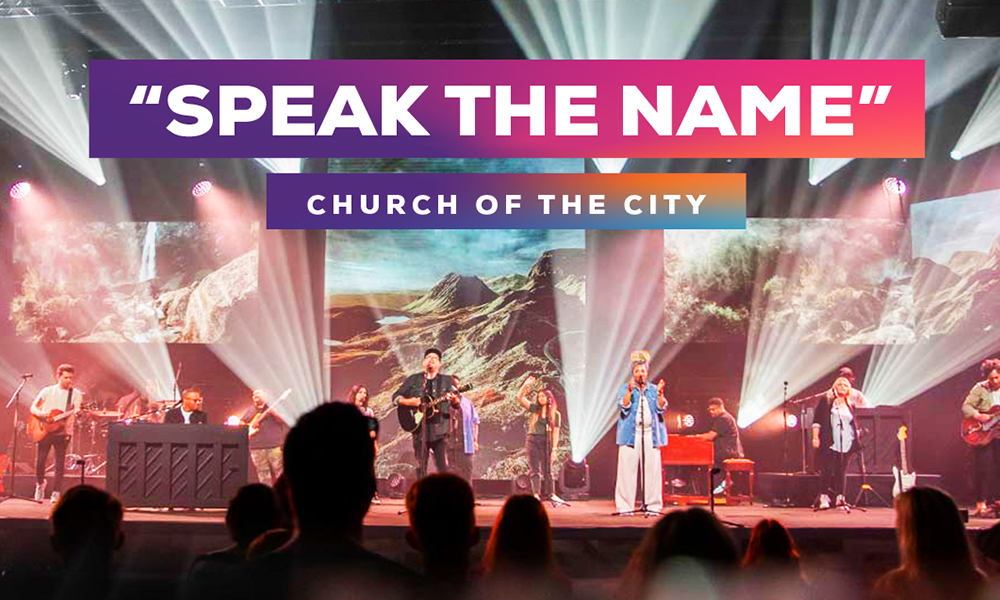 The Powerful Force of Consistent Declaration is Unleashed in Church of the City's "Speak the Name"
"Speak the Name, speak the Name
That has power
Speak the Name speak, the Name
Above all other
My Savior Redeemer
My Hope and my Healer
Jesus, Jesus
I speak the Name"
Declaration is a powerful tool. It's so simple, and yet it is often the very tool the enemy tries to keep us from utilizing. When we are tired, discouraged, and worn down, the last thing we want to spend the last bit of our energy on is proclaiming a phrase that seems to have little meaning in the moment. "Speak the Name" by @Church of the City serves as a powerful catalyst to declaring the name of Jesus in power over our lives amidst the moments we don't feel like we are capable of much. All we need to do in those moments is rest in the simple yet profound act of calling the name of Jesus.
LISTEN NOW: Church of the City "Speak the Name" Official Audio
With a guitar riff providing a hook that's destined to get stuck in your head, listeners will find themselves swaying along to it with a confidence that's founded on a Redeemer who listens to them when they speak the name of Jesus. Lead vocalist Ileia Sheraé moves the listener in calling out to their Redeemer over and over again in a powerful display of trust.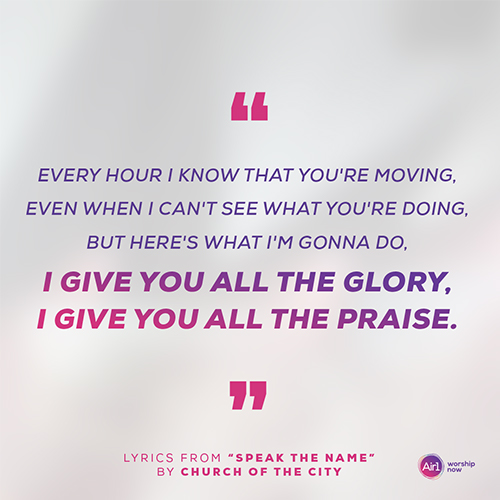 Sometimes it takes the consistent repetition of Truth for it to make its way from our minds to our hearts. "Speak the Name" paves a clear road from the head to the heart as it lines the way with bricks of hopeful declaration. As the final chorus closes this triumphant ballad, a full gospel choir can be heard in its all-encompassing glory as the Church's powerful echos call on the name of Jesus.
"At the name of Jesus
The very name of Jesus
Tongues confess and knees will bow
Chains will break and walls come down
Everything can change
When I speak the name"
"Speak the Name" is the first track from Church of the City's latest live album "Defiant Joy (Live)" which was released in September 2021.