Posted on Friday, Jan 17, 2020 by Air1 Staff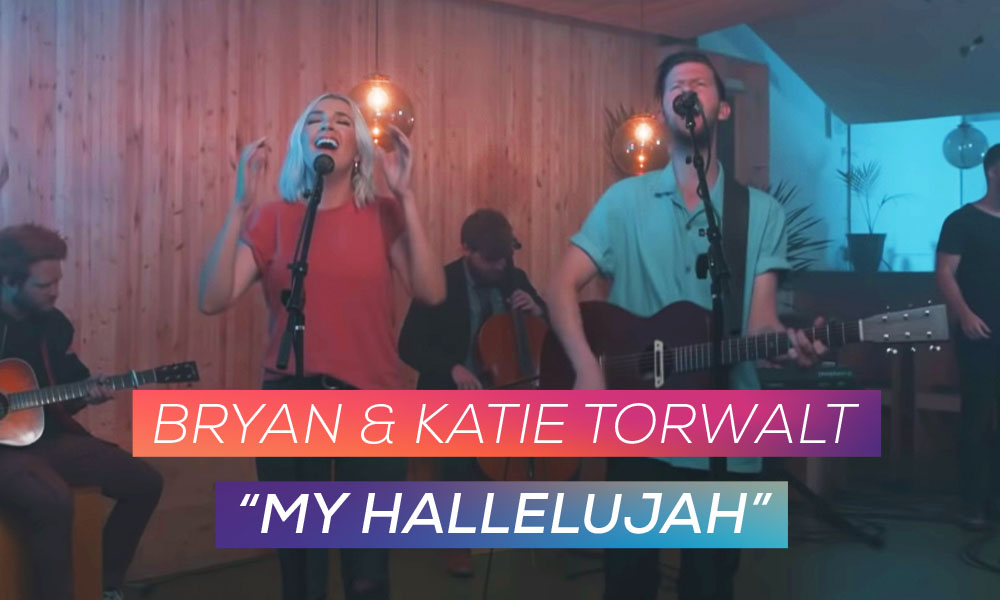 @Bryan & Katie Torwalt perform acoustically and share the song story for "My Hallelujah."
Behind The Music
Going through difficulties and suffering may be part of the human experience, but it's still hard. In 2018, Bryan and Katie Torwalt welcomed their first child, Indigo, a daughter. Soon after, Katie began dealing with postpartum depression. The inspiration for their song "My Hallelujah" was birthed during that season, a season of reaching out for hope in the midst of uncertainty...
"We wanted it ['My Hallelujah'] to feel like there was expectation, anticipation for what God's gonna do before we even see it take place, before we even see that breakthrough happen," Katie says. "This song really is centered around ... what could take away, like how far could we actually get away from the love of God."
WATCH NOW: Bryan & Katie Torwalt - My Hallelujah (Official Music Video)
WATCH NOW: "My Hallelujah" Song Story
About Bryan & Katie Torwalt
Bryan and Katie Torwalt are artists and songwriters that have been part of the Jesus Culture Music Label and family since 2010. They live in Sacramento, California with their beautiful daughter Indigo, as well as their strong community of family, friends and church.

In addition to the album Praise Before My Breakthrough which features "My Hallelujah," Bryan and Katie have released five other albums; Champion, Kingdom Come, Christmas, and their debut album, Here On Earth, featuring "Holy Spirit". Their newest EP Anticipation released in October 2019.

Bryan and Katie are passionate about writing songs for the church, and giving language and melody to people in their journey with God. Together, they live to see the earth transformed to Heaven's likeness and for this generation to encounter the real Jesus. They believe that in God's presence, sickness is healed, prisoners are set free and minds are restored. Their songs carry hope and life that flow out of every note and lyric.