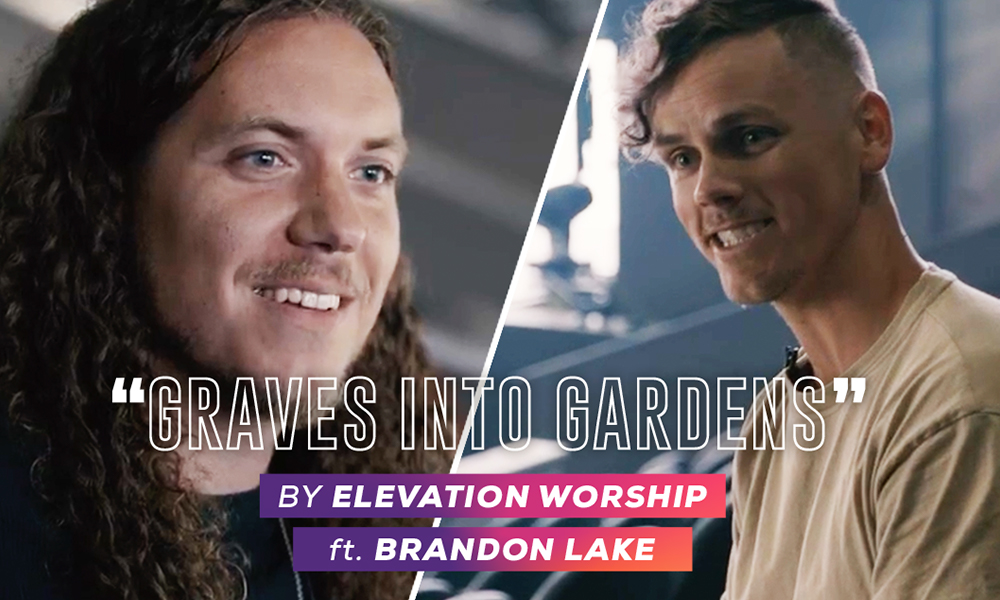 "I'm not afraid
To show You my weakness
My failures and flaws, Lord, You've seen them all"
"Graves Into Gardens" Song Story:
"Graves Into Gardens" is a testimony song to the power and authority of our God. It's a song that very confidently declares how faithful He is to each of us. There's moments we can all experience in life where we find ourselves having a funeral for dreams that we once really believed in. - Tiffany Hammer
Watch The Live Performance Featuring
@Brandon Lake:
"He turns mourning to dancing. Gives beauty for ashes. Even can take a grave and turn it into a garden." - Elevation Worship
Graves into Gardens: Song Session
The Meaning Behind The Song and Album Title: "Graves Into Gardens"
Many of our songs come from sermons that Pastor Steven preaches. The title track, in particular, launched from a message of his called 'The Mystery of Potential.' He was in that 2 Kings passage which details that after the prophet Elisha died, his story didn't end there. Two Israelites were near his gravesite about to bury another man. When they saw a band of enemy raiders coming, they threw the man's body into Elisha's tomb. As soon as the body touched Elisha's bones, the man came to life and stood up on his feet (2 Kings 13:20-21).
Elisha still had a resurrection miracle left in his bones, and God is still in the business of bringing dead things back to life. If we'll trust God even with the seemingly dead areas of our lives, if we'll believe in the power of God, if we'll declare resurrection power over everything we sow, nothing will be wasted.
Nothing is over. God can turn any situation around.
- Chris Brown from @Elevation Worship