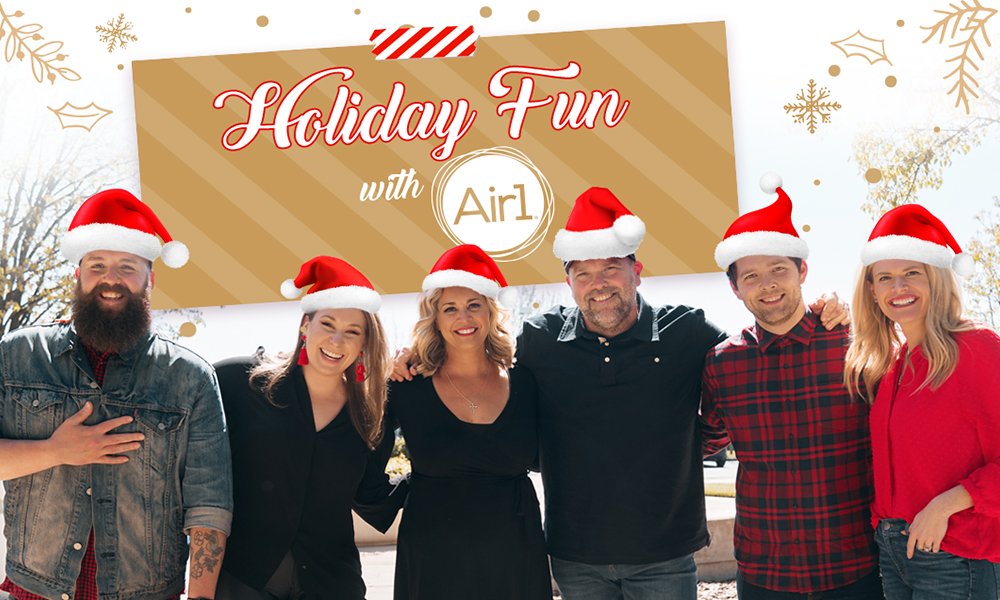 We thought we knew almost everything about our Air1 DJs, so we decided to put them to the test in some untraditional and rather fun festive ways. Surprise surprise, they all trounced each challenge thrown at them!
Check out these three videos now and get to know your Air1 DJs even more.
---
Christ-MISS vs. Christ-MUST
Find out even more and get ready to see their Christmas style with a friendly game of Christ-miss vs. Christ-must!
---
Hot Mic
What would you say if you had to talk about scalloped potatoes for 17 seconds?
We put the Air1 DJs on the spot with a little hot mic competition! Personally, we were amazed at how much Careth knows about fruit cake.
---
Tower of babble with CJ & Lauren
Want to know more about your Air1 DJs? Join us for a round of Tower of Babble and get to know CJ - the newest addition to the Air1 family!
HINT: Wait for DJ Lauren's debut as a choir director at the end...